The Start of Something New
The Story of How I Moved to the United States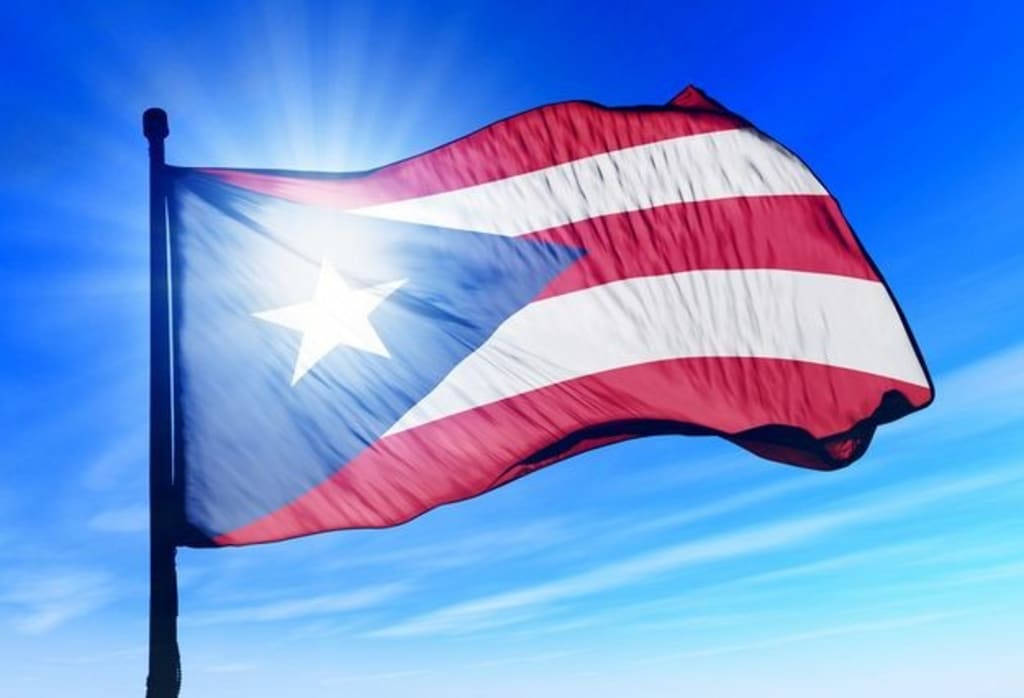 Image
The news hit me like a rock, my stomach twisting in an almost uncomfortable knot. "I can't find a job," Mom continues. "Your uncle is willing to let us stay with him in Texas and help me find one there. You'll get to go to a bigger school, one that has a library and no school uniforms. It'll be a new beginning."
"Cool…" my twin sister, Shantalle's, face was filled with excitement. Even I felt the appeal of no school uniforms, but Texas was very far away in my mind. It was a different country almost (back then I thought Puerto Rico was a different country; it's what our teachers taught us). I felt myself start to panic.
"We'd have to leave Papi!" My father and mother were divorced and it was obvious he wouldn't follow. My small family turned to me. My grandmother looked as if she'd sucked on a lemon; she clearly wasn't happy with the decision. My mom's face was red, her eyes rimmed with tears she'll never cry. She'll never let us see her cry. It's the look on my older sister's, Shakira's, face that calms me. The ever-knowing eyes of a girl whose soul is older than her body, whose mind understands more than poor seven-year-old me will ever comprehend. Our life was about to change drastically.
The next week I was packing up a room I barely got to spend time in. I wouldn't miss the yellow-purple walls filled with dark fairy stickers that haunted me in the night. Shantalle's elation was extremely contagious. You'd think we were traveling to Disneyland. I, on the other hand only felt, confused and mildly terrified at the thought of leaving my beautiful island. My father took us to the airport. Saying goodbye was heartbreaking, but my father knew his sacrifice would ensure we'd have a better future, but the pain was obvious. We never even got the chance to choose.
The plane ride was horrific and Shantalle was having a full-blown panic attack. Her excitement had turned into full horror as soon as she stepped on the plane. She looked ready to not only murder someone but die herself. I was forced to hold her hand; the higher we went the tighter her hand got. It didn't help that my ears kept popping, making it impossible to hear anything. Shakira was the only one comfortable to the point she fell asleep, her head resting gently on the open window, showing me the first glimpse of my new home.
When we arrived, my uncle was a ball of pure joy, just like my mother, as they embraced. I was apprehensive. My dear uncle wasn't alone; his new wife and two daughters looked almost awkward. The oldest, Lynsey, barely said a word and looked more than annoyed of having to pick us up. On the other hand, the youngest, Kelsey, wouldn't stop talking. As we walked she barely had to take a breath between words, they kept flowing out in an endless stream of unintelligible English words. I knew some English, but my vocabulary apparently didn't surpass that of a five-year-old's. I hadn't realized that I'd have to learn a whole new language even before mastering my first. Not to mention the new customs and environment I would have to pick up.
When the first day of school did roll around my mother was already holding back tears as we got dressed, but no matter what, no tear would escape. She was more terrified than we were. I was numb, not really knowing what to expect, exhausted because Kelsey insisted on playing Barbies before bed or she'd tell her mom we hit her and get us in trouble. As soon as we walked to our class we knew something was up. There were two teachers instead of one standing outside of two different doors, just waiting to meet us. When the principle started to talk about not being able to fit us into one class all I could do was stare at my mom. She was visibly holding back tears and her face was red. We had never been separated before. The thought of having to go through a day without my other half made me start to cry. The teachers were talking too fast to really understand and they seemed way too happy to be here. All my past teachers have hated teaching and they most definitely didn't hug their students when they first met them. Next thing I knew, we were pushed a different way to a room full of colors and words on the wall. We met two ladies who greeted us in Spanish. As my mom left, they sat us down and tried to get us to read a paper. I didn't understand a word on it. My sister and I looked at each other and I could tell she felt like I did: The course of our lives was changed completely, and we didn't even know if it was for the better.