The Little Black Book
A Twist of Fate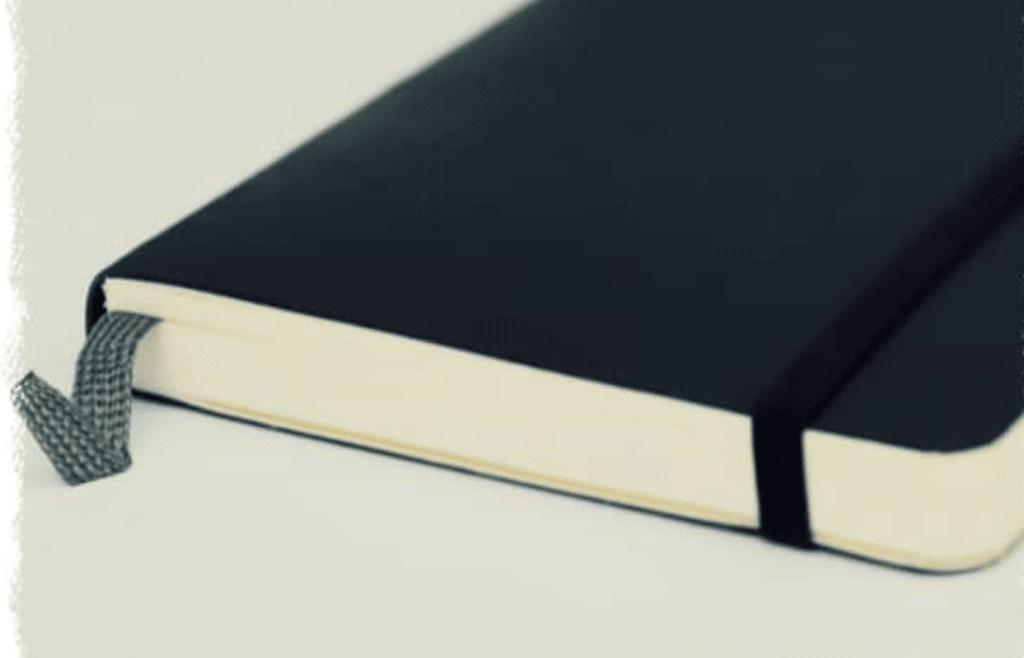 Growing up the son of a mobster was tricky to say the least. I never knew where I stood with the man. Example: the scariest thing about him was his laugh. Sometimes he was amused, but most of the time he was mocking me. I was his target practice for humiliation. These episodes caused my insides to squeeze, my palms to sweat, and my cheeks to burn with anger. I dreamed of running but could not imagine actually escaping his reach.
As I grew, so did my awareness, and I began to decode many of the terms my mother would use in place of the facts. Things like, "late night at work" could be code for a robbery and "gone fishing", could mean murder.
I wasn't the only child in my family effected by my father's lunacy. Meet my sister, Caroline, 2 years my junior. Caroline's favorite thing in the world was to go on picnics with our father. Those were her precious "daddy and me" moments in which she was his special angel. An angel that could do no wrong. Until the day that changed and they arrived home with her bloody and beaten and his adoration turned to disgust. She had been caught by my father making eyes at a boy and daddy had greeted her burgeoning womanhood by showing her who was and would remain boss. It took a long time for me to even remember that day. Because of the guilt. The guilt I had over not using my anger to kill him then and there. Then she wouldn't have gone through it three more times before running away the day after her sixteenth birthday in 1965. It would be a long time before I would see my sister again.
In the summer of 1966, I was 19. Big Boss Daddy had taken my mother and I on "vacation" to Barcelona. His cover story was that the trip was a gift to my mother to fulfill her lifelong dream of visiting Europe. A closer look would reveal that it was just another "business trip". It was there that he chose to tell me what my first family job would be.
Every hit man has a list. The cleverest keep it in their heads I suppose. But my father kept his in a little black book. It was on, what I thought was to be, the last day of our trip, that he decided his book and I should become acquainted. We were having lunch in the courtyard plaza of our hotel, out in front of everyone, when he reached into his back pocket and waved it out toward my face with a laugh. I flinched, so he hit me hard across the face with it and slammed it down on the table. Now people were looking straight at us. His confidence knew no bounds. Still cackling, he opened up the little black book and started flipping the pages and tapping on names written inside. He grabbed me, pulled me close and said, "Pick your favorite name. Go ahead son, which name do you like the best? Which one sounds good to you?" I picked Antonio because it was close to my beautiful mother's name, Antoinette. "Perfect! You will "go fishing" with Antonio tomorrow and then you will be working for your papa, yes?"
That's when I ran. I could hear the echo of his laughter as I slid through a corridor. I guess he thought I'd be back. Instead, I kept running. I ran so far and so long that I shed his skin and uncovered my own. I could hear my heart beating without his grip around it. I ran until my legs finally gave out at the gates of a monastery where mercy came in the form of food, water, shelter and my hiding place for the next 6 years. Now, at age 25, I had nowhere else I wanted to be. No one else I wanted to be. Keeping the sacred space of my church clean and pristine, so that worshipers could feel the same fresh start I did each time they passed through the gates, was my purpose. I had escaped my father and found a new home.
However, my refuge was about to close forever. A new bridge was needed over the river to connect the town to the field where the monastery stood. Erosion of the banks had widened the river and the old bridge was no longer holding. Even after donations from the parishioners, we needed the equivalent of another 20 thousand dollars to keep my home, and the home of the brothers who had taken me in, open. We genuinely needed a miracle. I was losing hope until the day both my sister and the little black book reappeared.
I had only ever seen such beauty in my mother, but there she stood, my sister Caroline. She smiled as though no time had passed, tossed her head back, and laughed. "There you are Charlie. There you are." she said. Astonished and overjoyed I asked, "How did you find me?" "It was easy!" she whispered." Mother helped me run away that day, so she knew where I was. We had been writing secret letters. She knew where you were because your abbot had written to her. Then, when she fell ill, she asked me to come home. I was there when she died. And daddy died so soon after. They died Charlie. They're both gone. Daddy wanted you to have this book." she held it toward me.
Though my knees buckled at the thought of never again seeing the ray of light that was my mother, I was relieved that the threat of my father was gone. Overwhelmed, I stood frozen. "Go on Charlie. It's just a little black book," My sister encouraged.
My hand shook as I took it from her.
Inside it read:
Dear Charlie,
This isn't the same book. To be honest, there have been many little black books since I saw you last. But none as important as this one. This one holds the key to undo all the wrongs of my past.
All of the names in this book are of the children whose fathers or mothers I have wronged. They need you Charlie. Look in the back of this book. You will find a key to a safety deposit box with your inheritance as well as an ample amount to provide for these children. There is also a bank note for twenty thousand dollars.
On your mother's deathbed she told me she knew where you were. She had been corresponding with your abbot, following your story and the story of the needed bridge restoration. Consider this my gift to them for giving you love when I could not. Now they can have their bridge.
As I write this from my deathbed, I am honoring your mother's dying wish for me to become the man she thought she saw in me, by reaching out to you. Your mother was my opposite. She protected you. She protected Caroline. She protected me. She even protected me from myself and my coming regret by giving me this one last chance for redemption. She believed I would see the light, and as her own light dimmed, I promised her I would do right by you.
Each of these children are the offspring of criminals. Chances are that most, if not all, are more like me than you. Find them. Show them your light. God gives power to those who do his work. The devil made me son. But through your work, I will be delivered.
Stunned, I knew I had a decision to make. So far, my purpose had resided right where I stood. Now I could see that it could reach much farther. Now I had a mission. So, I walked to the donation box and slid the bank note inside. I looked back at the alter to take a moment of silence and gratitude for my mother. I said a prayer for my father and took my sister's hand. As we left the sanctuary, I knew I no longer needed to run from the darkness of my father but could finally walk in the light of his love.
Staying at home each & every day to be there with your children as they learn and grow sounds absolutely amazing in hindsight, right? Absolutely! Who wouldn't think that it's just living the dream?! But what the world fails to disclose is the truth behind being a stay at home mom..

11/18/2020 So, grandma (81 this year) has been up my ass about keeping a journal of everything that is going on right now so here goes. Amelia is 9 and in 4th grade, Raynen is 5 and is in kindergarten and Rj is 3 and is home with me. We live in fort lee right now and my husband, Bobby (30 this year) has just had his 3rd spine surgery and now awaiting the promotion board (he is in the army) and finding out when we will be moving. I am 26 credits away from my BA in history. The coronavirus pandemic has been a pain in the ass and the 2020 presidential election was a complete dumpster fire. Yay 2020 and the best part was carol baskin and the memes from that world.

It was early October, and it was finally time for my long-awaited moose hunt. I had waited ever since I was a little girl for this opportunity, and it was finally here. So, my father, the one that looks after me, and I packed up our stuff and left our city in Alaska. We were heading to a place called Bethel, AK. After a six-hour long drive, we made it to our hunting unit. It did not feel like home to us but it was warm and cozy, like my bed at home.

As your parents age, you're probably spending more and more time caring for them. Even if they're still in good health, you may need to help them live a healthy lifestyle. Your parents may need help with everything from their health insurance to their diet. To avoid caregiver stress, taking care of yourself is also essential.

Staying home, reducing stress, and taking care of ourselves, both mind and body are more important than ever. That's why from beauty and personal care to everyday essentials and home cleaning – we've got you covered. "Avon"

Growing up, I loved the Wizard of Oz. There was something magical and timeless about the Yellow Brick Road and the passion of Dorothy to find her way home, Scarecrow to find his brain, Tin Man to find his heart, and the Lion to find his courage. All to find out that the man behind the curtain was just a man, whose hope and wisdom fulfilled all desires by encouraging everyone by exploring their own virtues.