The Home Design Styles That Won't Survive The Year 2023.
Do you think there are other design trends to be considered?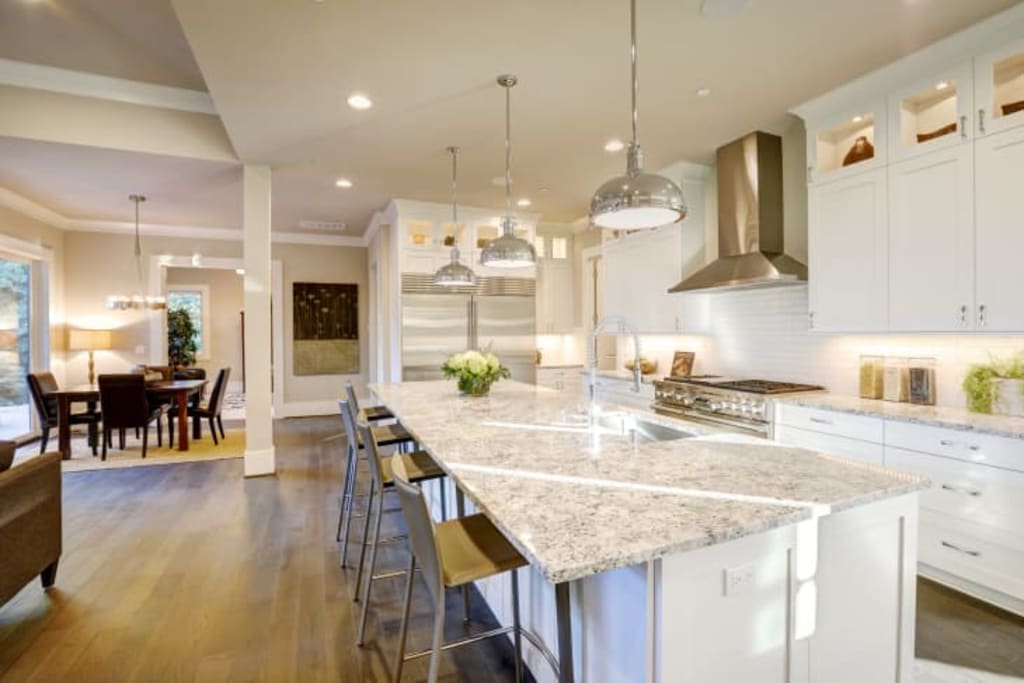 It's usually a good idea to start over with a new year, and that certainly applies to home design trends. Not every style that ruled this year will continue to rule next year, for better or worse. Naturally, none of this implies that any design decisions are inherently good or poor. These are the trends that designers believe they will soon be saying goodbye to.
Mosaic Tiles
Mosaic flooring was popular for a while, but as people began to spend more time at home, they decided to design more dependable, orderly, peaceful rooms that required less upkeep and were pleasing to the eye. Mosaic flooring is being replaced with larger tiles and materials that are easier to maintain and integrate into the general calming and welcoming sense that a clean environment creates. —Adam Meshberg, founder and CEO of The Meshberg Group, based in New York City and Miami.
Striking Metals
Bold metal coatings have long been favored as a way to convey a sleek and ultra-modern style. I was recently inspired by the exquisite De Castelli store in Milan, which features hand-patinated, brushed, and satin finishes as well as unusual hues like blushes, rich rust tones, and even steely blues that add warmth to otherwise cold material. I anticipate that the more abrasive finishes of the past will be replaced by these modern metals, and I'm eager to see how they'll be used in novel ways to make accent walls, room dividers, tables, and bar and kitchen cabinetry. Sara Ianniciello, Whitehall Interiors' director of design, said this.
Homes with Open Concepts
While open concept design ideas were a fantastic notion a few years ago, we now understand that privacy is an important component of any design to meet the new issues we face every day. A day at the workplace with an open concept floor design might be highly interesting when working from home while the kids are in school from the dining room table. Our understanding of how important it is for our homes to suit our lifestyle and continue to be fully functional throughout time is growing. —Melissa Martel, a Montreal-based fashion designer and stylist
Petite Home Offices
"I believe that since it is comparatively safer to spread our wings and work, the home office in a closet will become obsolete. With kids going back to school, professionals who used to work from home returning to the office, and workouts taking place away from the house, dedicated offices are once again necessary. —Leah Alexander, the creator of Atlanta's Beauty is Abundant
Low-cost Replicas
Smart consumers and do-it-yourselfers are reupholstering or painting wonderful, well-made old pieces to give them a new look. —Larina Kase, the Philadelphia-based owner of Larina Kase Interior Design
Kitchen Islands With Waterfalls
"In my perspective, kitchen islands with waterfalls feel finished. Because they frequently make a kitchen feel overly frigid and uninviting, they have passed their prime and are losing favor. —Kalah Talancy, principal at the Boston-based KT2 Design Group
Shiplap
"Shiplap, once a popular fashion, is becoming obsolete. If you don't actually live in a farmhouse, you might want to think about a faux finish or, even better, wallpaper. — Jennifer Markowitz, the Long Island-based owner of JNR Designs
Boho Fashion
"I think people are ready to feel 'put-together' again after living life in yoga pants and ponytails for at least a year and a half. Likewise with their residences. Interiors that are more streamlined and organized will likely be popular in 2023, in my opinion. It's time to clean up! —Amanda Thompson, the creator of New York City's ALine Studio
Interiors in Pure Gray
"In my opinion, the days of bland, gray interiors are gone. People desire for the atmosphere inside their homes to be warm and inviting. They desire to relive parts of their history and to be around the things they cherish. What we all need for 2022 is happiness, which is evoked by color and pattern. — Kerri Pilchik, the owner of Ridgewood, New Jersey-based Kerri Pilchik Design.
White-On-White Kitchens
"By 2023, I predict that all-white kitchens will be out of style and that natural accents and color will be included instead. It has already become fashionable to wear even darker hues, such a deep green. Marlaina Teich, owner and designer of Marlaina Teich Designs in Long Island,
About the Creator
As a writer, here is the right place to access unique and interesting stories where people always enjoy reading through simple words.
Reader insights
Be the first to share your insights about this piece.
Add your insights