The Highs and Lows of the Holiday Season
Christmas isn't an easy time of the year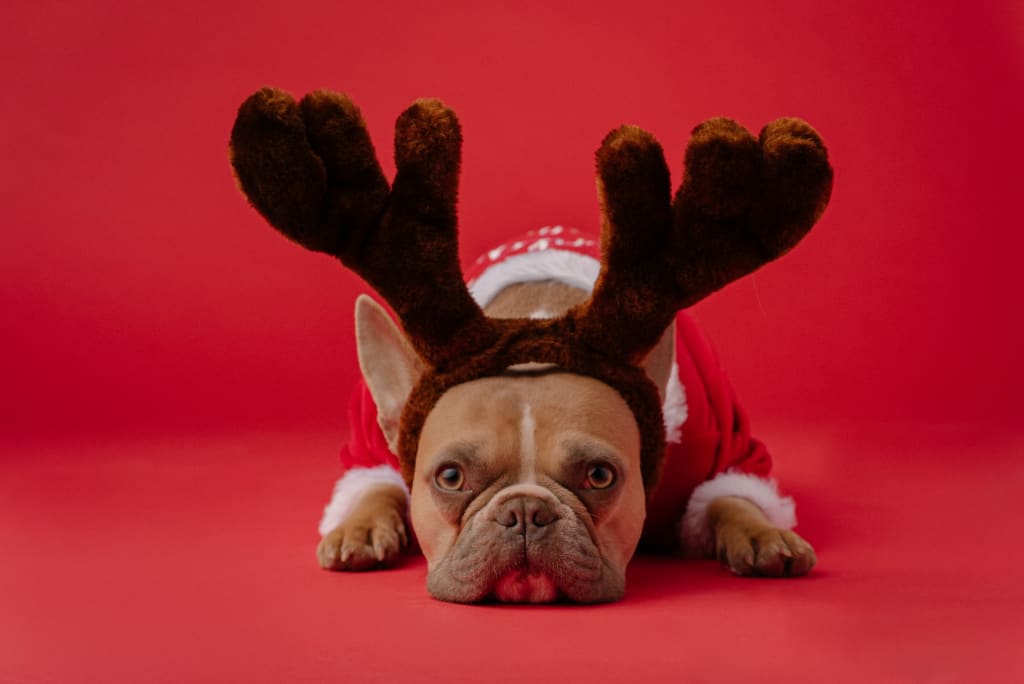 Image by Karsten Winegeart/Unsplash
When I was a kid, Christmas was THE most exciting time of the year for me. Christmas eve was the one night where I had so much trouble falling asleep because I was vibrating with excitement over what the next day would entail. Christmas morning was incredible. I think back and I don't think there was ever a Christmas morning where I felt disappointed. Not a single Christmas morning.
My parents lavished me and my sister with gifts, and they were always wonderful. Christmas morning was such an enjoyable time of passing gifts around. Once we got old enough to where we were giving gifts to each other and our parents, it became even more fun. It would be just as exciting to watch my parents or sister open the gift that I thoughtfully got them and see their expression. I feel grateful that all of my gifts were always well received. I would always spend a lot of time trying to find just the right gift for everyone. I took pride in picking out things that I felt they would enjoy.
But, now, I'm 48, and those days of being a child at Christmas are long gone. Now, the reality of adulthood is upon me, and Christmas just isn't quite the same. Is anything really the same as we get older? There is nothing like those childhood experiences. I long for them. I wish Christmas had the same impact on me as it did back then.
The last few years have really sucked the life out of Christmas for me. Three years ago, just before Halloween, my wife left me (I wrote about it here). It was the worst thing that has ever happened to me. That first Christmas after the break-up was the hardest Christmas I have ever experienced. I thought I was going to die. Ever since then, all holidays have become a time of missing her and have lost their shine. The one that probably has lost the most shine is Christmas.
My parents and my sister have done their absolute best to try and still give me good Christmas'. Since the end of my marriage, I have travelled to see both my parents and sister and her family for Christmas. And we celebrated. And it was lovely, absolutely lovely. I enjoyed. But, not as much as I could have or used to. I celebrated, but it was with a broken heart.
I have two sons of my own. Now, Christmas is for them. This is the first year since the break-up that I will be at my apartment for Christmas. It was hard. I went away for Christmas to give the boys and their mom space to enjoy Christmas with my wife's family. They have their traditions that I am no longer part of in places I am no longer welcome. It hurts. It's hard not being part of those traditions anymore. I miss everyone in my wife's family. Christmas' with them were always special. But, for all of us, the enjoyment had moved to watching my boys take in the magic of Christmas...the gifts, the fun, the excitement, the family, the celebrations.
But, those days of being with everyone are gone for me. This year, the boys will come over to my apartment for the morning of Christmas. I very much look forward to it. But, it will only be the three of us. They are two of the people who I love more than anyone else on earth, and I am glad I will be with them for that time. But, the joy of being at a large family gathering at Christmas won't be there this year.
Growing up, although Christmas morning was with my sister and parents, the rest of the day was spent with the extended family on both my mom's side and my dad's. That's a whole lot of people, especially seeing as my dad is from a family of 8 kids. Usually, by the time Christmas was over, I was BEAT. I didn't sleep well the night before. So, by the end of the day, I was Christmas-ed out. But, it was a glorious day, every single year.
So, Christmas is a challenge, especially in the last few years. There is a lot I miss about the Christmas' gone by. Memories...plenty of them. This year already has been a challenge, fighting pre-Christmas depression as those memories fill my mind and my heart. But, I will do what I can to make the best of it. My kids are the most important thing. I want to give them good memories of Christmas, just like I have. But, indeed, for me, the season has it's highs...and it's lows.
divorced
I'm a 47 year old writer, amateur photographer and amateur dad living in Winnipeg, MB, Canada.