The Dad I Never Got to Know
RIP our dad, James (Bub) A. Mollett.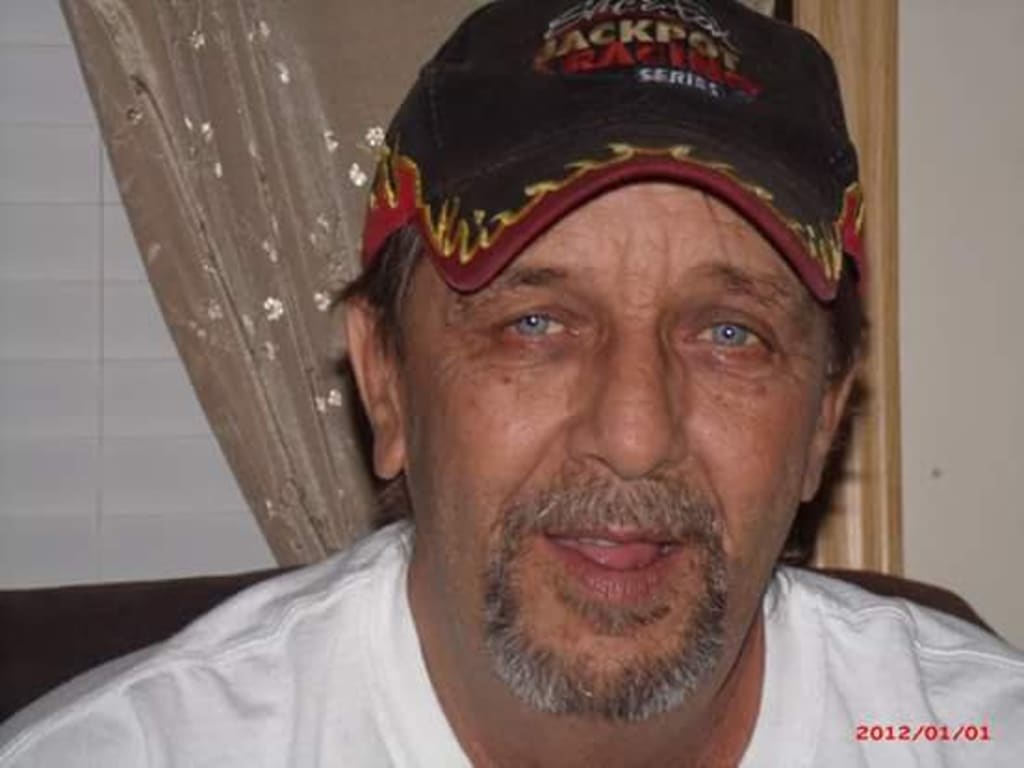 I will never know my father-in-law, except the stories my husband tells me. I can see pictures and videos, but I may not get the full picture ever of what kind of father he would be, both to my husband and myself. It seems like so many father-in-law/daughter-in-law relationships are great; from the ones I know of, it is the mother-in-law/daughter-in-law relationships that are troubled—and I can assure those reading, it is true because I face that in my life.
But what would it be like to have a father-in-law? My mother-in-law has serious issues with her role, so there is no having both with her. My father would not be a good substitute for my husband since my mom is gone. Both of the parents we could maybe have a relationship with are gone, and the remaining parents are seriously lacking in the parent department.
Can they even truly call themselves parents? I think not; if you ask my husband, he would probably think differently. My husband always tells me that his dad would love me and want me to call him dad and that is something he wants as well. He tells me what kind of relationship he thinks we would have. He tells me that he would joke around with me and he would be a goofball and make me laugh. I hope he is right and we would like each other and have a good relationship, but he has also said that about his mom, so maybe it's wishful thinking on his part.
My father-in-law was an over-the-road truck driver, so he was not always home. That is hard on a family, but when he was home, he was close to my husband and he enjoyed his dad. Sometimes they made each other crazy, but they still had a lot of love for each other. It is possible now that my husband is a father that he understands his a lot more.
Being a dad and husband is not easy, but if you have a good role model to show you how, you have a great start. If that had been me with my father, I would not know the first thing I would need to know. They didn't get as much time in adulthood as they did when he was a kid to teach him how to be a man or to be a husband and father. It is different when you have to pray to your dad and wonder if he would be proud because you can't ask him. I know his dad would be proud of him though. He's a good man.
He had a wife, in his second marriage he had two sons of his own, and a stepson that he stepped up for and took in as his own. A son who he raised just like his own kids, not treating him different or loving him any less. I believe that is something he passed on to his son (my husband).
He was a brother, a son, a husband, a grandfather, a friend, he was a dad. He was a good dad. He was a man that left his family too soon. He was a father that I never met while he was alive, but I have gotten to know him through my husband. I like that because I get to see his smile and hear his laugh when he tells me stories about his dad and his past—his childhood. So, I get to learn about our dad and I get to see his happy face and the joy in his face, and I love that.