Sudden Loss
A brief Introduction to My Story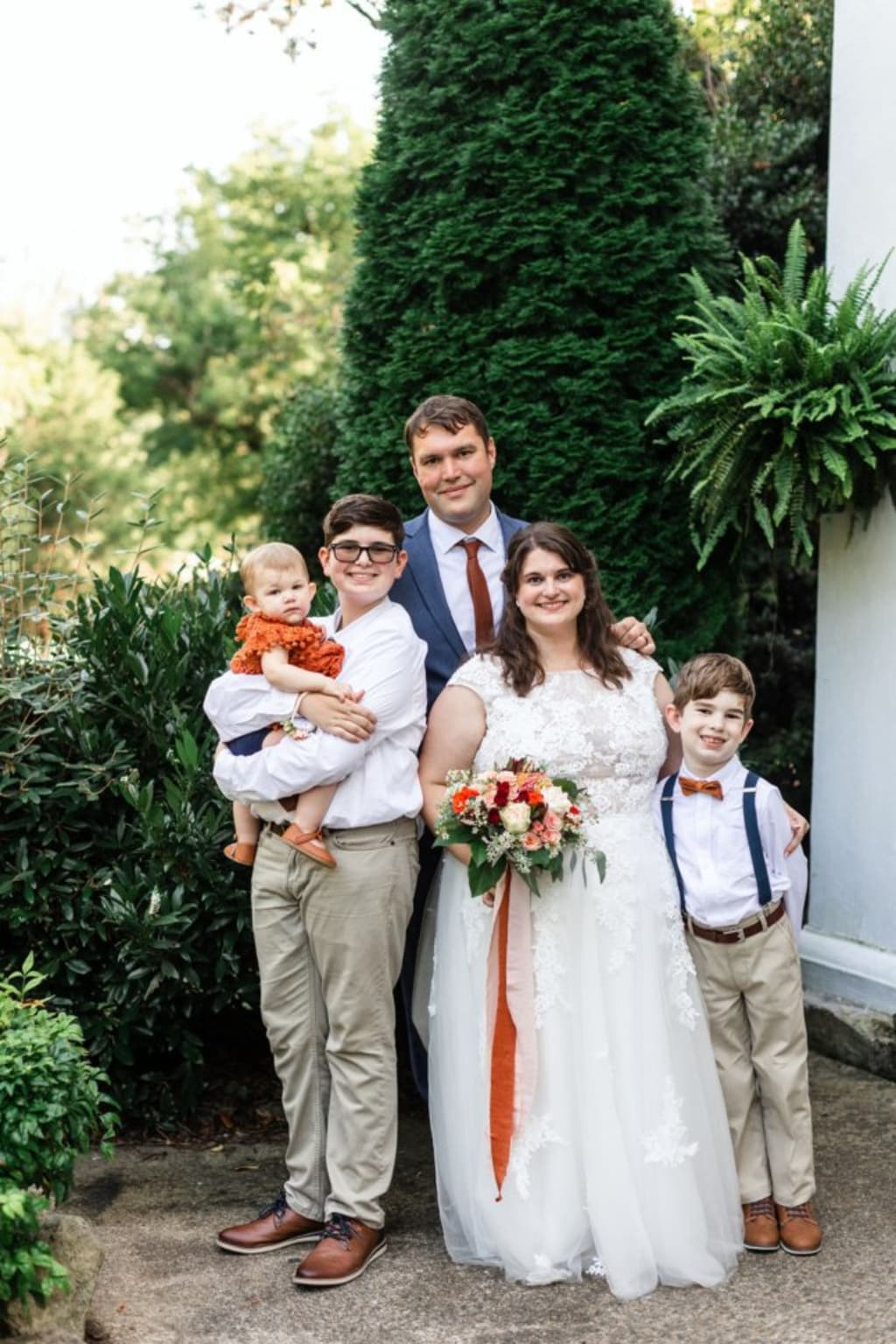 Our last family photo 9.18.22
Grief is this nuisance that we all experience in one segment or another. I am recently widowed, at the age of 34. My husband was only 38 years old and as of right, the cause of death is unknown.
One of the most shocking things and there have been many are the people who continue to ask "WTF happened!?" As if cursing at me is appropriate...as well as...obviously if I haven't said, then you shouldn't be asking.
However, this doesn't just come from strangers, it comes from friends, it comes from family. It is quite surprising. Another mind-blowing occurrence is when I have even had a few people react as if I was lying to them! SERIOUSLY? Why would I lie about my husband's death? That is absolutely insane.
I'm sitting here, writing to you, because I realized I have been so busy writing emails to my husband every chance I get, that I haven't shared anything with the world. I have so much to express and many life lessons I have learned over the years. I think this is going to be my opportunity to put my self-consciousness aside and start living intentionally.
Jeff, my late husband, and I had been discussing living a more intentional life, putting the cell phones aside, turning off the TV, reading, listening to the birds, feeling the wind, etc. You get the point. Most importantly though, we wanted to live a simple life and raise our children to be strong and wise individuals. We have three (2 sons from my 1st marriage and 1 daughter with Jeff).
I've always struggled as a parent due to crippling depression over the years. When Jeff had entered my life it was shortly after my divorce and I was still in recovery mode. He saw me in my worst parenting moments, when my house was dirty, when all I did was stay in bed or didn't shower for however many days, but he chose to stay. He made the conscious choice to stay with me and help me build myself up and become who I am today. I 100% would not be where I am today without him as a part of my life.
Now that I am facing the loss of my husband and parenting three children on my own...I have accepted that it is okay to ask for help. I have had a tremendous support system (oddly enough, that includes my ex-husband, his wife, and their family). My in-laws have been here for any little thing I have needed, but what is the most helpful with them, is I know they are feeling the same grief I am, at the exact same time.
My older sister and my best friend have continually cared for me and "cheered me on" to keep me going. Annoyingly so...I mean...what sister makes you clean when you're grieving? Oh, the one who cares about you and needs to show you that this is going to take work. Don't get me wrong...she cleaned WAY more than me.
All of my family, near and far, Jeff's family near and far, friends, acquaintances, and strangers have reached out to share their love or their sorrow of their loss as well. Jeff and I both have/had tremendous employers and seeing that impact on the day of his services was truly immeasurable, not just his work family, but mine as well.
I feel loved. Jeff loved me and I grew to love myself over time. I have had a lot to heal from over the years, with much more that still need time. I'll never fully recover; my heart was and always will be gifted to my dearest husband. His love for me was outstanding and it will never be forgotten.
About the Creator
𝑹𝒆𝒄𝒆𝒏𝒕𝒍𝒚 𝒎𝒂𝒓𝒓𝒊𝒆𝒅 𝖺𝗇𝖽 𝒘𝒊𝒅𝒐𝒘𝒆𝒅, 𝒂𝒕 34, 𝒘𝒊𝒕𝒉 3 𝒄𝒉𝒊𝒍𝒅𝒓𝒆𝒏. 𝑭𝒐𝒍𝒍𝒐𝒘 𝒇𝒐𝒓 𝒕𝒓𝒖𝒆 𝒔𝒕𝒐𝒓𝒊𝒆𝒔 𝒐𝒏 𝒂𝒃𝒖𝒔𝒆, 𝒅𝒊𝒗𝒐𝒓𝒄𝒆, 𝒓𝒆𝒎𝒂𝒓𝒓𝒊𝒂𝒈𝒆, 𝒑𝒂𝒓𝒆𝒏𝒕𝒊𝒏𝒈, 𝒂𝒏𝒅 𝒍𝒐𝒗𝒆.
Reader insights
Be the first to share your insights about this piece.
Add your insights