Step-Children Don't Like You? Don't Worry, It's Normal
It's taken thirty years for me to discover that some step-parents receive very little recognition for their efforts.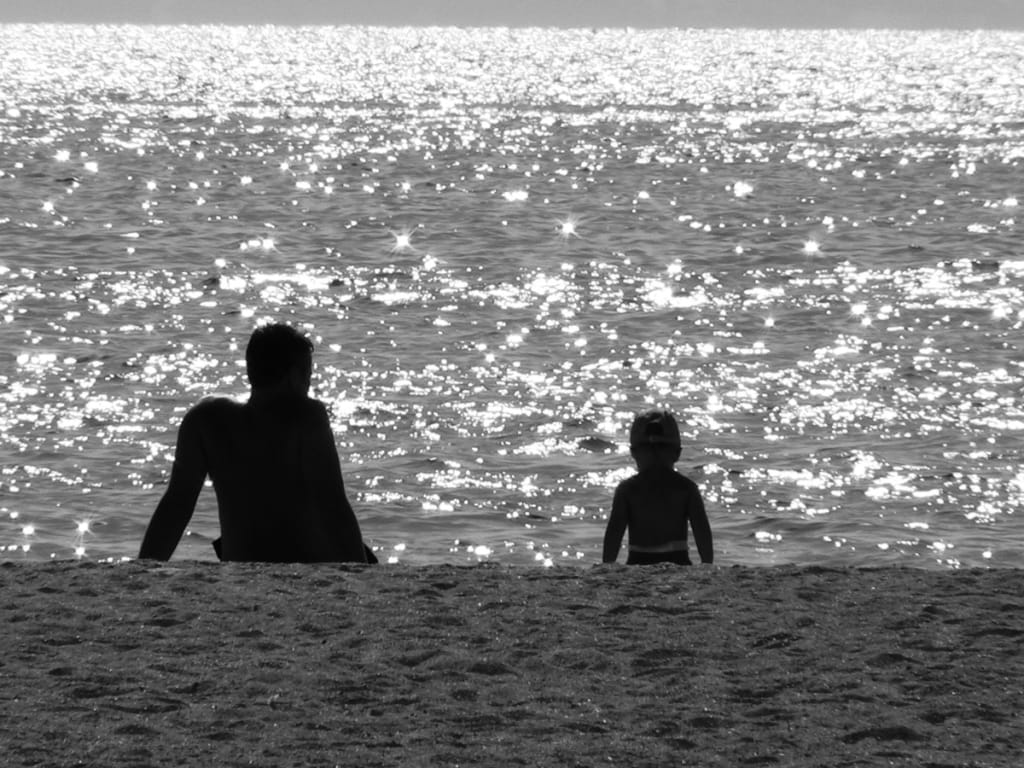 I left an abusive marriage more than 30 years ago when my three children were quite young. The following two years were spent repairing the damaged relationships with my sons, who had all but been ignored during the travesty that was my marriage. Even though I vowed never to remarry, I met a wonderful man who was the exact opposite of my former husband and eventually we were married. Our relationship was perfect and my children were very happy. In short, we had the perfect family. One-by-one my sons asked if they could call Tom "Dad" and of course no-one was happier than their new dad. Tom and I agreed at the beginning of our relationship that I alone would be responsible for disciplining the children because I was concerned they may resent him, so Tom basically became a good friend to my three sons.
Some Exciting News!
Then, to complete our perfect family, Tom and I had our own child, a daughter named Sarah. The boys instantly fell in love with Sarah and she became a very loved and spoiled baby. People envied us our perfect family, because not only were we very happy, we also had a lot of fun. My sons' friends loved coming to our home because there was so much laughter and exciting things to do. Even though money was tight, we had some fabulous holidays together. At no time was the word "step" used by Tom or the children—he was their father and they were his sons.
No Financial or Emotional Support
My sons' biological father disappeared from the boys' lives when we divorced, and he made the decision not to pay any child support. Sadly for the boys, their father completely ignored them, never sending a Christmas or birthday card, and never enquiring about their well-being. Even though Tom was still quite young, he and I worked together to support the entire family. As much as Tom would have loved to adopt the boys, he was unable to because they were underage and their father wouldn't have permitted it, but this had no effect whatsoever on Tom's relationship with my sons.
What Went Wrong?
Fast track to today. Over the years, Tom's relationships with my now-adult sons has dissipated to a point where one son has gone his own way entirely and the other two actively and vocally dislike him. Both Tom and I are at a loss as to why this has occurred, but a learned friend recently explained that, when things go wrong in a stepchild's life, the first person they blame is the step-parent. In her opinion, it's very common for step-parents to be blamed for anything and everything that goes wrong in stepchildren's lives. What we have discovered is that when you're dealing with a step-parent-stepchild relationship, there is absolutely no room for error. A biological parent might be excused for making typical parenting mistakes, but no such allowance is made for a step-parent. Tom is a very quiet, unassuming man, who never raises his voice and has certainly never raised his hand to me or the children.
A Family Divided
The situation in our family today is something we could never have anticipated, because besides their ill-feeling towards Tom, all three sons now completely ignore Sarah—their half-sister. Perhaps it's that my sons are angry at their biological father for deserting them, or perhaps they are angry that Sarah is Tom's biological child—whatever their reasoning, we are completely in the dark.
Step-Parents Are Special People
The reason for my post today is that there must be other step-parents out there who wonder why their stepchildren dislike them, and perhaps wonder what on earth they did wrong. Well, maybe your situation is the same as ours and you did nothing wrong. Tom went from being a single man to a married man with four children within the space of one year, and people couldn't believe that a man could so happily take on another man's three children. But that's just Tom! He loved me and he knew we were a "package deal." He grew to love my sons as his own and he completely rejected the idea that they were his "step-sons."
What Happens to Our Family Now?
Perhaps these children, now adults, are dealing with rejection, jealousy, or other emotions that we don't completely understand. Whatever the reasoning, we'll always be here for our sons, but with them now being so distant and angry, this is definitely not a happy period in our lives. As for Sarah, she's making a life for herself away from her half-brothers. The little girl who was once so proud of having three older brothers is gone forever: she's now a sad woman who still wonders why all three brothers deserted her.
Footnote: I realise that not all step-parents are good parents, but I do wonder if there are many step-parents out there who really are good people, and who wonder what they did wrong, if anything. I hope my story helps you in some small way.
divorced
I'm a happily married Mum to four adult children and Nana to six grandchildren. I love writing, reading, movies, dining out, and spending quality time with my family.
Receive stories by Mari-Louise Speirs in

your feed