One of the wildfires currently going on in California was started from a pyrotechnic device used in a gender reveal party. The fire started in El Dorado Ranch Park in Yucaipa and spread north on to Yucaipa Ridge. At the time this was written, the fire had consumed 12,610 acres and the people who started the fire haven't been charged yet.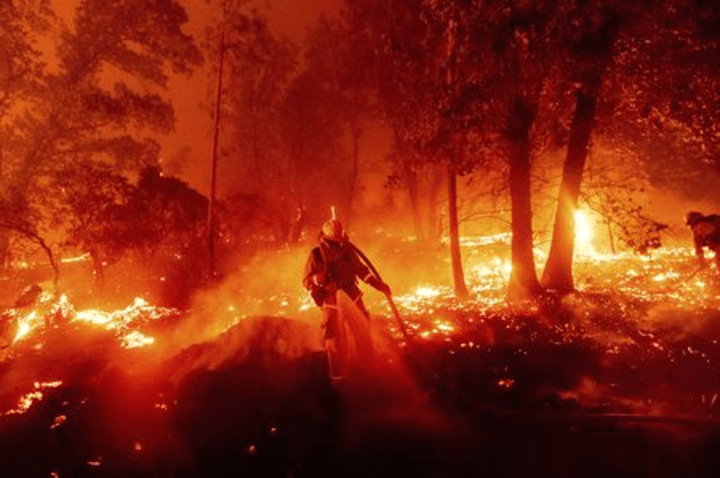 However, this fire has sparked questions regarding putting an end to dramatic gender reveals all together. Here is why.
1. Gender reveals push gender norms.
Gender and sex are both different. Sex is based off of genitalia. But, according to GLSEN (Gay, Lesbian & Straight Education Network), gender actually has categories. These are gender identity, gender expression, and gender attribution. Gender identity is how you identify, aka how you see yourself. Gender expression is how you choose to express and display your gender, and gender attribution is how others perceive your gender.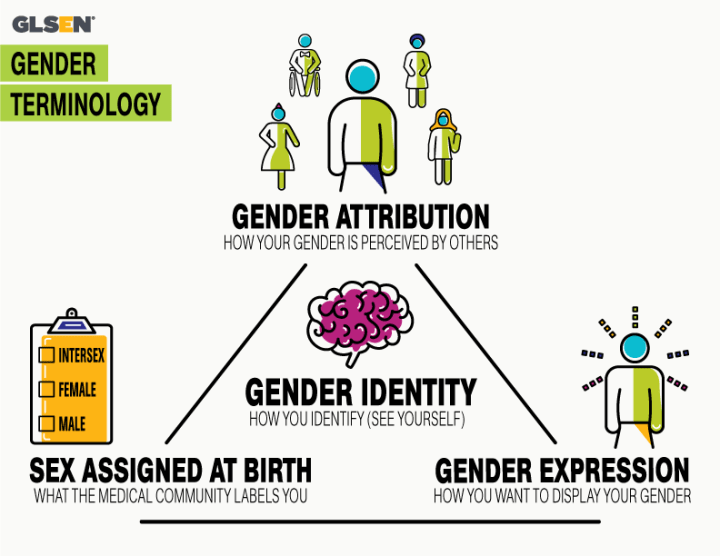 Gender is more about how it makes you feel and how you choose to identify, while sex is how you are assigned at birth. Genitalia will not determine how a particular person wants to identify.
What people attribute to certain genders are also societal norms that do not have to be the only way of life. People made up that blue is boy and pink is girl, and this is not how it has to be.
By announcing the birth sex of your unborn baby and enforcing that your baby's gender is a boy or a girl without taking account for if you're baby doesn't see themselves as that gender is problematic. It undermines how your child identifies.
2. It doesn't have to be that dramatic.
As states earlier, a wildfire started because of a gender reveal. Here are some other examples of over the top gender reveals that caused awful events to occur afterwards.
In March 2018, a Facebook video showcased a gender reveal where they threw a watermelon into an alligator's mouth, and once bitten a jelly inside revealed that the baby was a boy. This gender reveal sparked concern for animal abuse for people's enjoyment. [source]
In October 2019, a 56 year old woman was killed from a gender reveal. The couple had made a contraption that consisted of gunpowder and sent pieces of metal flying once it exploded. "The deadly device was fashioned out of a metal tube welded to a metal base plate and had a hole drilled in the side of the tube for a fuse, the sheriff's office said. The tube was then filled with gunpowder and a colored powder and covered with a board" says abcnews. A piece of the metal struck Pamela Kreimeyer in the head, killing her instantly.
Here are a few links to more articles about gender reveal parties that have gone wrong. [article 1] [article 2] [article 3]
Having a dangerous party while putting guests at risk to reveal the gender of an unborn baby that may not even identify with seems ridiculous.
3. Even the creators of the gender reveal regret it.
Jenna and Niko Karvunidis are the people who are credited with inventing the gender reveal. They were excited to find out the baby's birth sex, so they had a cake made with a filling that revealed it was a girl. This idea blew up and people began to take these to the extreme.
Jenna says "assigning focus on gender at birth leaves out so much of their potential and talents that have nothing to do with what's between their legs." She also claims that her baby girl's nursery was painted blue and yellow, and didn't even comply with the gender norm of girl equals pink.
"Gender reveal parties are canceled," she said. "I cringe when I see them now. The insane levels people are taking them just to celebrate one of the most mundane facts about their child is just bizarre."