PS Group Bringing Family Time With The Most Spacious Apartment in Kolkata
Family Time at Spacious Apartment in Kolkata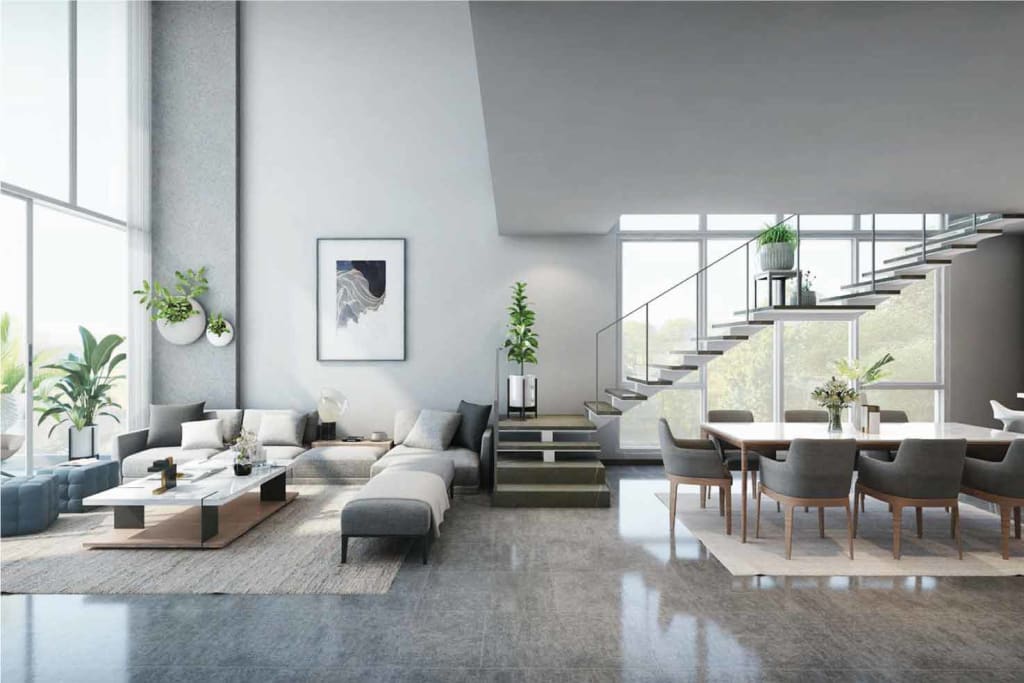 Consider this: You spend big bucks to buy an absolutely delightful - albeit rather small - flat. In a few years time, as your family expands and the need for a bigger home becomes evident, you are forced to look for a more spacious home (and, in all probability, sell off the previous flat). A lot of hassles, right?
Modern-day homebuyers understand and appreciate the fact that flat purchases need to be done with one eye on the future. It is a major investment - and all factors have to be considered, to get the best value out of a new home. The posh, spacious flats in New Alipore - one of the busiest hubs in the City of Joy - have come up as excellent choices. By opting to buy a flat here, buyers can well and truly usher in enjoyable family times, without ever having to worry about space crunch.
Understanding The Pulse Of Families
For three decades and counting, PS Group has proved time and again to be a master at understanding the precise requirements of homebuyers. With the state-of-the-art Navyom project, the real estate giant has once again proved this. These luxury residential apartments are ideal for families, and offer top-notch value for money. PS Group has always been the driver of all things new in Kolkata's real estate space - and with Navyom, the company has brought to life the very first expanded living option in Kolkata.
It's All About Space. And Some More Space.
When anyone looks for a 4 BHK flat in South Kolkata, it is pretty much evident that (s)he is on the hunt for spacious living apartments. Navyom delivers the goods on this count. It has been designed as the biggest residential park in the entire locality - with as many as 292 beautifully crafted apartments present in the complex. Spacious kitchens, large balconies, tall living spaces (22 feet) - Navyom represents the very best in flexibility, functionality, and of course, extra spaciousness.
Plenty Of Expanded Living Options
At these beautiful flats in New Alipore, buyers have a lot of options to select the home of their dreams. In addition to the extra-large 4 BHK, 5 BHK flats and 6 BHK duplexes, there are classy 3 BHK apartments in the complex as well. There are 11 residential towers in all. The flats even have an extra room for maids/domestic helps. In a nutshell, Navyom has all the provisions for buyers to spend quality family time.
Note: The Navyom project covers a total area of 40000 square feet.
Sophisticated Indoor & Outdoor Amenities
With Navyom, PS Group has made a conscious effort to surpass buyer expectations. This reflects through the remarkable array of amenities that this project boasts of. There is an indoor jacuzzi, a large waiting lounge, a cafeteria, a designated business lounge, a banquet, and plenty of other facilities. There are guest rooms, play areas for children, and an extra-curricular centre as well. The regularly maintained 50-metre swimming pool in the complex adds a touch of freshness. Navyom also has the very first sports arena in an home project, in the City of Joy.
When it comes to outdoor facilities too, Navyom is at par with the very best. For the active-minded, there are amenities aplenty - with courts for volleyball, basketball and lawn tennis all present inside the campus. The rock climbing zone brings some thrill-based fun for the residents, while there is also a remarkable forest trail & cabana, and a fitness station. The butterfly garden and the floral garden take up the overall aesthetic appeal of Navyom manifold. It truly adds magic to the leisure time of residents.
Unparalleled Locational Advantages
While a 4 BHK flat in South Kolkata is often a prerequisite for growing families - the size of the flat is not the only factor that determines the quality of living. The location of these flats play an important role too, and Navyom ranks high on this count too. New Alipore has an excellent network of roads, with taxis, buses, autos and on-demand cabs plying on a 24x7 basis. The major rail stations are not far away either, while Kolkata Airport can also be reached in a few minutes. Commutes are easy, and always quick.
Day-to-day lives are busy. In the midst of all the rush, Navyom makes it easy to make the most of the free time available for residents. The latter can spend time at the RCGC and the aristocratic Tollygunge Club - both of which are located close by. For families, having good educational institutions near their homes is generally a priority as well. With reputed schools like Lakshmipat Singhania Academy and Sri Sri Academy in the vicinity, Navyom delivers convenience in that regard as well. The proximity to BP Poddar Hospital and CMRI Hospital offers assurance at times of medical emergencies.
Security, Sustainability & More
When it comes to searching for family living options in Kolkata, safety & security are invariably key parameters. Keeping this under consideration, PS Group has made arrangements for elevator seismic sensors, round-the-clock CCTV surveillance, boom barriers at entry points & more. The focus on sustainability is yet another high point - with facilities for water conservation and management of all waste (including organic waste disposer and sewage treatment plants) being set up. In general too, occupational comfort levels are enhanced by the landscaped arenas with native plants, ample natural lighting, VOC paints, and other world-class provisions. Life at Navyom is, truly, 'living the dream'.
By opting to live in a centrally-located, aesthetically designed and architecturally sound flat in South Kolkata - particularly at a location like New Alipore - buyers can truly 'come home' to the concept of expanded living. The act of purchasing a home should always be done with a long-term perspective, so that inconveniences do not crop up later. At the end of the day, the importance of adequate space in a flat is of paramount importance - and going for a nice 4BHK flat is definitely a smart option. 
Reader insights
Be the first to share your insights about this piece.
Add your insights