PROGRESSIVE TRENDS
~With Understanding Comes Change~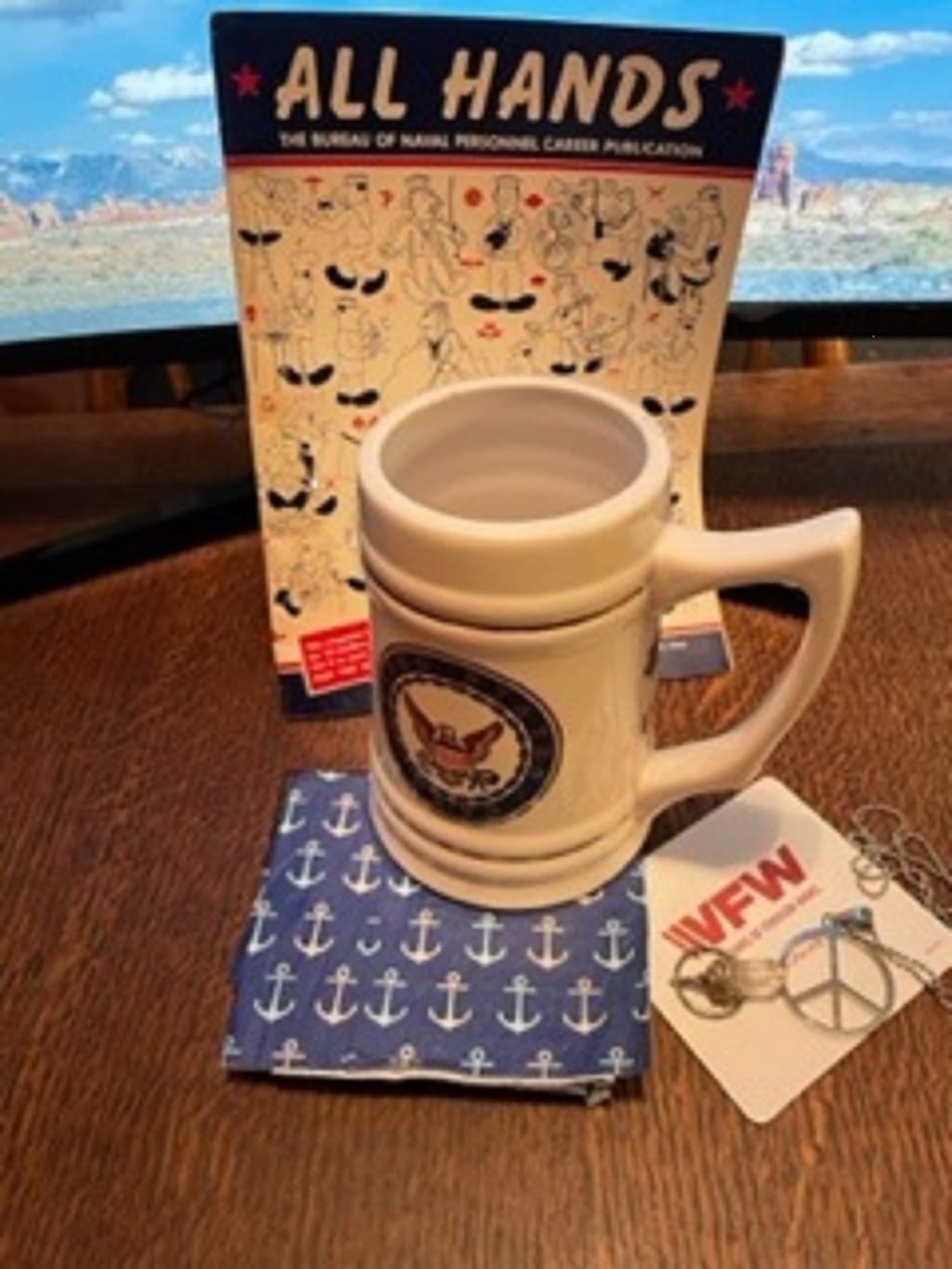 — Ignorance is not Bliss —
PROGRESSIVE TRENDS
~ Memories Build the Bridge Between Mind and Heart ~
My old military buddy phoned the other day (from Missouri) to check on us due to the current rash of wind-swept fires in our L.A. area. 'Chis' reminded me of the 'special time' that I hosted a Jewish Passover—Pesach Seder on our duty station base in Southern Japan. Most attendees were way above my pay-grade. Including the base Commanding Officer and even the Baptist Naval Chaplin with their families among them; mostly out of "Cross-Culture-Curiosity" it was hinted at.
Mom and Sister, Vicki Lynn, shipped boxes of dry goods. Including Manischewitz toasting wine along with recipes for Matzo-Ball Soup with Crispy Noodle Kugel and all the trimmings for us to pitch-in and whip-up in the galley; the Baptist Chaplin had the most fun than anyone with this. Included within this 'Care Package' were, of course, translated-explanation prayer booklets! Thanks Mom & Vic!
I know that the Newbies may not relate, but: There was no communication other than 'Snail-Mail' — An expression that surely wasn't even a glimpse in Mr. Webster's Vocabulary in those days. Odd how we just Got-By; No Instant-Gab there. It took (+/-) over a week to receive, always much anticipated 'Mail-Call'. And, of course, we were never happy if we were 'Mail-Less' any time hand-outs were loudly dispersed.
Un-Told Confession: I still have cherished back-forth letters exchanged with my late-wife that I triple-bagged in my garage closet (Really!) Just couldn't think of tossing them—haven't looked in years—probably disintegrated by now.
When I asked for time-off during the Jewish High-Holy-Days I was always told that these 'Holidays' were not recognized off days—No Exceptions!
Heck, Sandy Koufax, the famed Dodger pitcher, was given the time-off for Rosh-Hashanah (Day of Atonement Observance) even from crucial games, although with much fan/press-headline hoopla! Vin Scully, the Dodger announcer, a devout Catholic took the pitchers side on the issue; a gentleman! But, still, the Navy did not budge on their stance—If NOT on their POSTED calendar the event did not exist!
I was proud of this unusual event! We all had a terrific time; cholesterol load-up and all! The little Seder may have given an exposure-dent in understanding that people are really not all that different! Especially for those of us with whom we were fighting the same war; in the same fashion!
What Inspired this Social-Event:
Affirmative Action is not exclusive to the Newbies that have experienced unrest. For instance: Within the Military, in the '60's, there was also prejudice. Of course, as was for decades that included integration, color-barriers and sexual preference separations: Including the implemented 'Don't ask-Don't tell Initiative'. I recall, on all of the holidays, including Christmas and Easter, I was automatically assigned OD Duty (Officer of the Day watch)—I had no choice in the matter, it was mandatory. Days off were given to those that observed these rituals, only!..Too PETTY; or is it?
So cancel me: I have never been one to 'Rant' or 'Schpiel' from a soap-box that may focus towards particular 'Agendas'. I'm just a "Goof-Writer." Perhaps, with rampant social media, those involved will 'Make-The-Case' for mostly anything that pops-into their minds; to see if there are any "Takers?" I may be the only one, but I'm confused by the so called 'woke' initiatives. Certainly, I'm all for changes that include opportunities for all; regardless of ANY factors. But, at what price? Especially in the context of Bending Gender-Specifics within sports competitions and educational preferences for 'Minorities'.
~We are what we are ~ not what we are perceived to be~
Jay Kantor, Chatsworth, Cal
"Senior" Vocal Author
For The Kids Someday