Part 2/3: Lost my virginity at 6 years old & Danny DeVito is a douche.
Or did I/is he?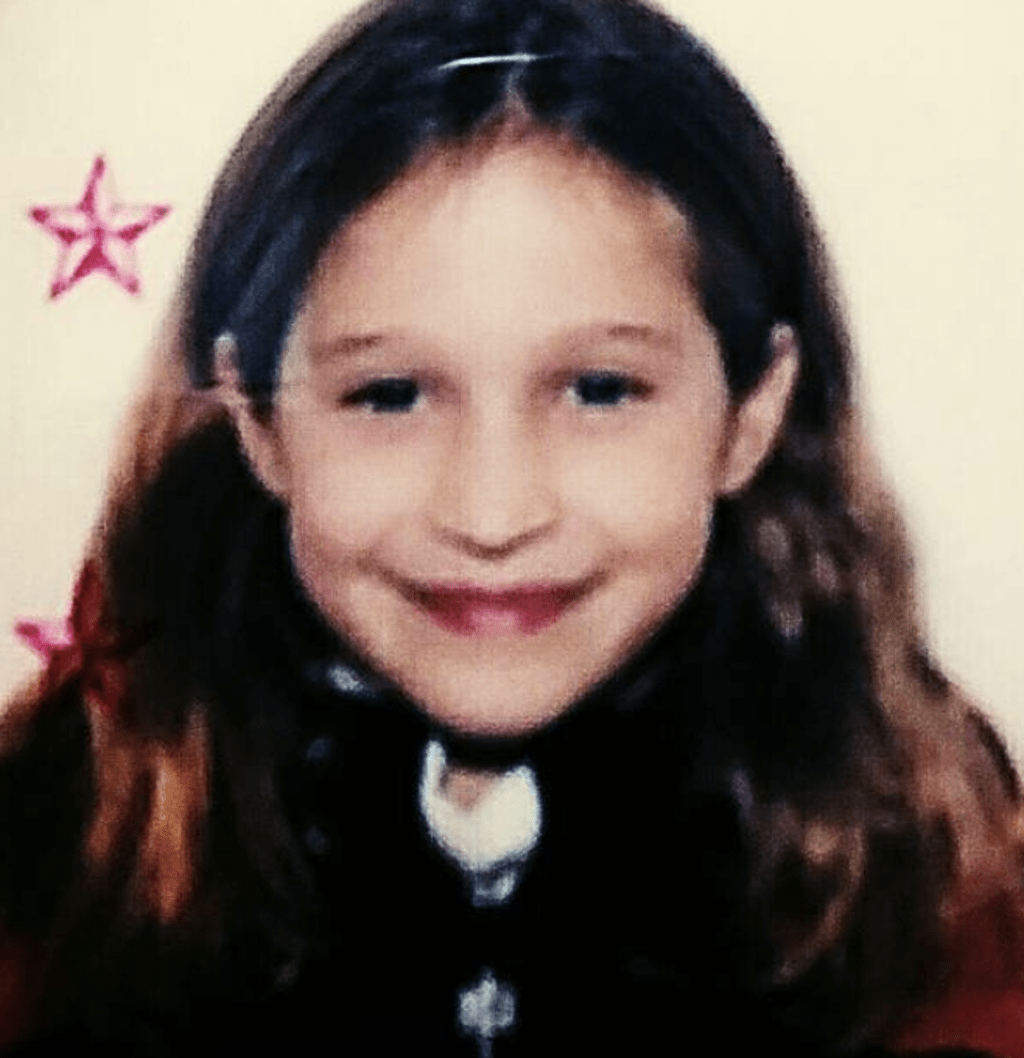 Since my main goal in my short 6 years of life was to laugh and make others laugh as well, I was simply fascinated with sex. It was everywhere and it was hilarious. Everyone on TV was making sexual innuendoes and listening to adults (when they don't think your listening) gave me the giggles. I needed to know more about sex, why it was so funny, and how to get in on the jokes and understand why I was laughing instead of just seeing others start to laugh and join in along with them. I decided then, it was time for me to lose my virginity. Who needs it, right?
Sex was simple in my mind. I watched General Hospital. I 'knew' exactly what I was talking about and just needed to find a person to do it with. Luckily, we had neighbors. The family who lived diagonally across the street in my 4-house cul-de-sac in Coram, NY had a bunch of kids. Mine for the choosing, right? I promptly walked across the street, excited to get this over with so I could start cracking everyone up. Whoever answered the door was going to 'get it', whatever that meant. The door opened and there he was, luckiest neighbor in town. I explained we were going to have sex and he didn't have a choice. Why would he? He didn't seem to mind. We opened the pull-out sofa in their living room and got ready.
In my infinite wisdom, I had put together what sex was. Sex was squiggling under the sheets naked. Thank you, General Hospital. Seemed simple enough. But how is it funny? We were about to find out. The pull-out bed did not have any sheets on it, so naturally the sex wasn't going to happen. You needed a sheet to have sex in my definition. We checked some closets and found a slightly stained sheet in the linen closet. We're ready! As we stripped down, I remember thinking, 'sex is chilly'. It was sometime in the winter and being naked seemed stupid. I figured people probably don't have sex in the winter for this reason, which meant I was already learning material for my future hilarity. I thought about waiting until it was warmer but decided were still going to because I knew a few knees that needed some good slaps.
We slithered under the covers and got to squiggling. As I was punching and kicking the sheet above me, I remember looking over at neighbor boy and thinking how lucky he was I chose him. You're welcome. Then he got really into it and started wiggling like a worm and making this odd face. I chuckled and thought, "That's the O face everyone always laughs at." It's working, my plan is working - I'm already getting the jokes. This was great. After a few minutes, I decided we were done. We got up and his little penis was just hanging out, while he was untangling the sheet from his ankle. That little thing was funny. I still find soft penis to be hilarious and truly hope I always will. I get a kick out of those funny little wiggly critters.
I got dressed and walked across the street to go home. As I walked, I started to think about how girls cry after sex. Once again, thank you General Hospital, oh great one. Figuring there had to be something wrong with me since I didn't even think to cry like you're supposed to, I started to cry. What's wrong with me? Why did I do that? Is laughing worth it? The tears really started to flow when I approached my garage. Poor Dad was inside cleaning a few things and trying to get the place organized (people with clean and well-organized garages either have hired help or someone locked in their basement, just saying). I knew better than to have a pity party (stay tuned, there will be a few Part-er on 'Pity Parties' as well). So, I mustered up some courage, wiped away the tears and hugged my dad's left leg until he realized this wasn't a silly game. He asked what was wrong and out it came. "I HAD SEX! I LOST MY VIRGINITY AND I SHOULD HAVE KEPT IT. IT WAS MINE AND NOW HE'S MY VIRGIN!" I was confused, but that made complete sense in my reality.
Dad quickly removed me from his leg, held me up straight, and lifted my chin. He looked me in the eye and asked, 'Jaim, what did you do?' I explained our intimate 4 minutes of squiggling and that now I was going to understand all things sex related. He smiled, gave me a big tight hug and reassured me, "That's not sex Jaim, go to your room." My room? Music to my ears. I went upstairs happy I wasn't the huge whore I already felt like and stoked to play with Legos. Didn't even step on a single one. I'd call the whole thing a win.
Naturally, that day left me with more questions than answers so off to Mama I went. True to form she told me everything. Yes, everything. She told me what sex was, how boners work, why women become wet and about sperm and eggs. Warning: This is where some might argue she went a bit too far. I used to agree but now I look back and realize it was with good intention, and completely my mother's style. Worry little - be prepared for all. This was the day my mother taught me about rape.
Up Next (3/3): Douchey DeVito
Thank you so much for reading. Although it's always a plus, I do not write or share these stories for the Tips so please do not feel obligated. The fact you made it this far means the world to me. Thank you, again!

Staying at home each & every day to be there with your children as they learn and grow sounds absolutely amazing in hindsight, right? Absolutely! Who wouldn't think that it's just living the dream?! But what the world fails to disclose is the truth behind being a stay at home mom..

11/18/2020 So, grandma (81 this year) has been up my ass about keeping a journal of everything that is going on right now so here goes. Amelia is 9 and in 4th grade, Raynen is 5 and is in kindergarten and Rj is 3 and is home with me. We live in fort lee right now and my husband, Bobby (30 this year) has just had his 3rd spine surgery and now awaiting the promotion board (he is in the army) and finding out when we will be moving. I am 26 credits away from my BA in history. The coronavirus pandemic has been a pain in the ass and the 2020 presidential election was a complete dumpster fire. Yay 2020 and the best part was carol baskin and the memes from that world.

It was early October, and it was finally time for my long-awaited moose hunt. I had waited ever since I was a little girl for this opportunity, and it was finally here. So, my father, the one that looks after me, and I packed up our stuff and left our city in Alaska. We were heading to a place called Bethel, AK. After a six-hour long drive, we made it to our hunting unit. It did not feel like home to us but it was warm and cozy, like my bed at home.

As your parents age, you're probably spending more and more time caring for them. Even if they're still in good health, you may need to help them live a healthy lifestyle. Your parents may need help with everything from their health insurance to their diet. To avoid caregiver stress, taking care of yourself is also essential.

Staying home, reducing stress, and taking care of ourselves, both mind and body are more important than ever. That's why from beauty and personal care to everyday essentials and home cleaning – we've got you covered. "Avon"

Growing up, I loved the Wizard of Oz. There was something magical and timeless about the Yellow Brick Road and the passion of Dorothy to find her way home, Scarecrow to find his brain, Tin Man to find his heart, and the Lion to find his courage. All to find out that the man behind the curtain was just a man, whose hope and wisdom fulfilled all desires by encouraging everyone by exploring their own virtues.