Part 1/3: Lost my virginity at 6 years old & Danny DeVito is a douche.
Or did I/is he?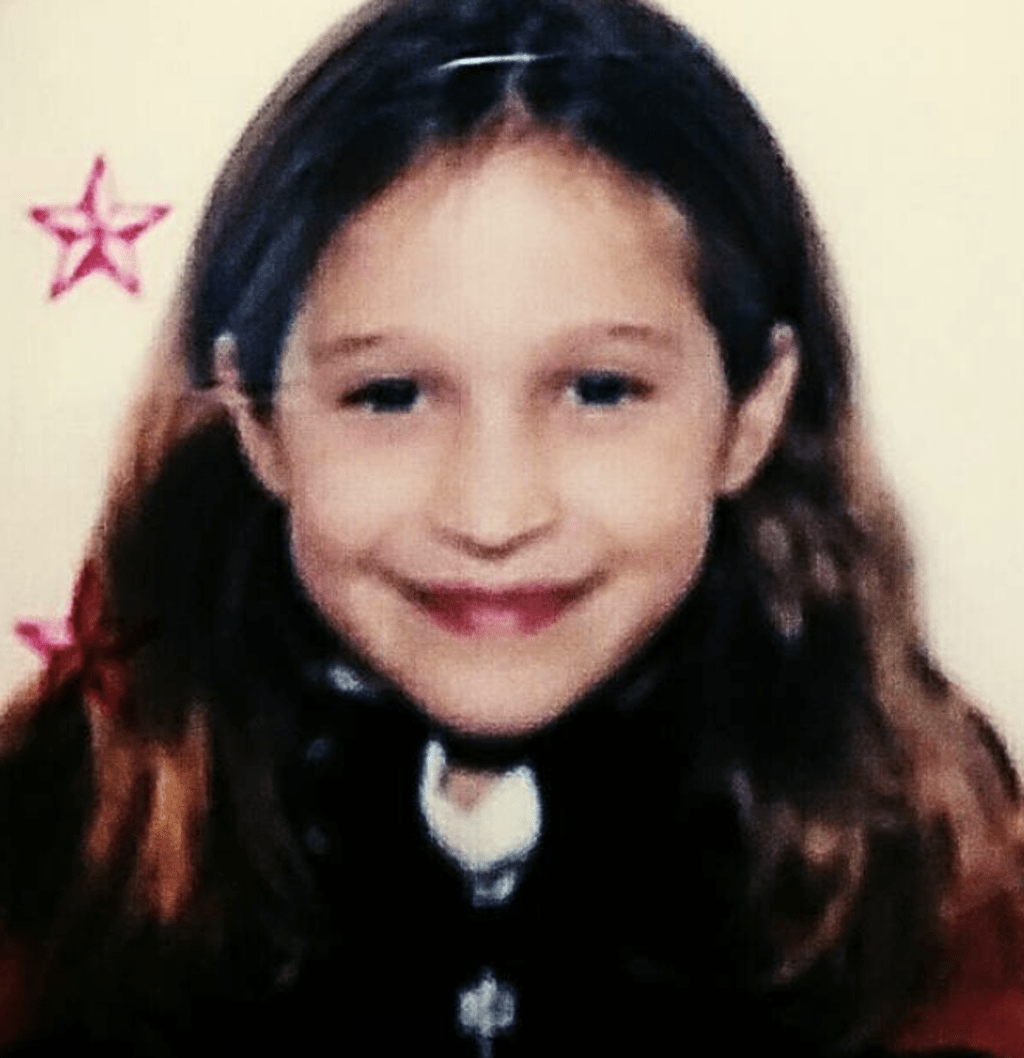 Passport Picture, Circa 1999 (8 years old)
Growing up, the VCR (the ancient edition of what you now known as the DVR) was a holy and sacred black box in an otherwise unreligious household. My parents are both Jews, but we were far from religious. Other than the actual family gatherings that took place a county over at my aunt and uncles' home on Long Island, which was about the extent of our religious background. Those stopped when I was 10 but we'll get into that later. The VCR was so vitally important for one reason, and one reason only - General Hospital.
General Hospital is a soap opera that my mother watched as if it were the only point to this crazy thing, we call life. She, to this day, has not missed a single episode in 30+ years and rightfully so, she's incredibly proud of that. The Internet wasn't what it is today. You couldn't just find your shows online or login to your Netflix or Hulu account to catch the missed episode. VCRs were also very, very sensitive. Much like my mother's buttons, you did not want to touch the VCRs for fear of explosion. No, it would not literally explode but if it was touched and my mother missed a second of her show you could find me running and running fast.
Since General Hospital was so important to my mother, it became regular routine to watch it with her and follow along with what I could. We watched every day I assume since I was born. My mother still praises me to this day that I was born during a GH commercial break for Oprah. I've always been very considerate of others and their needs. Mom is a very proud, strong and independent woman. It was always crystal clear she could do anything she wanted and could run the world with both hands tied behind her back while hopping on one foot, just as long as no one touched the VCR. She was incredible to my 6-year-old self and continues to blow my mind to this day.
Always a curious critter, I'd ask my mother lots and lots of questions. Some she probably should have been a bit less honest or she could have possibly redirected a few of those conversations, as I was so young to be asking the big questions. I know many won't agree but it's something I've always admired about her. She simply did not lie. It was not an option on the table. There was no table, there was only truth. She did not beat around any bushes and she was happy to answer all of my inquisitions. By that time, I 'knew' I knew everything. I never bothered to ask about sex because we watched GH and, in my mind, I absolutely knew what sex was.
Before I continue, let's explain Dad for a second - I couldn't tell you which parent I admire more because they are both such intoxicating people and yet could not be any more different from one another. Laughing has and always will be a huge part of who I am and who I want to be for others. My father always says, 'It doesn't matter if they're laughing at your or with you, as long as they're laughing.' When I was a kid, I thought he was insane and simply ignorant to the fact that people were sometimes making fun of him. Now, I admire the crap out of that man. It wasn't that he was ignorant. It was that he didn't care about that side of things. He wanted everyone to be as happy as they could be at all times, and his expense was a small price to pay to keep everyone smiling. There is something godly about that being his natural thought process and I don't expect everyone to get it like he does. If you do, high five! You're doing something right!
Up next (2/3): I was simply fascinated with sex.
Thank you so much for reading. Although it's always a plus, I do not write or share these stories for the Tips so please do not feel obligated. The fact you made it this far means the world to me. Thank you, again!

Staying at home each & every day to be there with your children as they learn and grow sounds absolutely amazing in hindsight, right? Absolutely! Who wouldn't think that it's just living the dream?! But what the world fails to disclose is the truth behind being a stay at home mom..

11/18/2020 So, grandma (81 this year) has been up my ass about keeping a journal of everything that is going on right now so here goes. Amelia is 9 and in 4th grade, Raynen is 5 and is in kindergarten and Rj is 3 and is home with me. We live in fort lee right now and my husband, Bobby (30 this year) has just had his 3rd spine surgery and now awaiting the promotion board (he is in the army) and finding out when we will be moving. I am 26 credits away from my BA in history. The coronavirus pandemic has been a pain in the ass and the 2020 presidential election was a complete dumpster fire. Yay 2020 and the best part was carol baskin and the memes from that world.

It was early October, and it was finally time for my long-awaited moose hunt. I had waited ever since I was a little girl for this opportunity, and it was finally here. So, my father, the one that looks after me, and I packed up our stuff and left our city in Alaska. We were heading to a place called Bethel, AK. After a six-hour long drive, we made it to our hunting unit. It did not feel like home to us but it was warm and cozy, like my bed at home.

As your parents age, you're probably spending more and more time caring for them. Even if they're still in good health, you may need to help them live a healthy lifestyle. Your parents may need help with everything from their health insurance to their diet. To avoid caregiver stress, taking care of yourself is also essential.

Staying home, reducing stress, and taking care of ourselves, both mind and body are more important than ever. That's why from beauty and personal care to everyday essentials and home cleaning – we've got you covered. "Avon"

Growing up, I loved the Wizard of Oz. There was something magical and timeless about the Yellow Brick Road and the passion of Dorothy to find her way home, Scarecrow to find his brain, Tin Man to find his heart, and the Lion to find his courage. All to find out that the man behind the curtain was just a man, whose hope and wisdom fulfilled all desires by encouraging everyone by exploring their own virtues.