New Mom? Top Tips to Keep You in Top Shape Physically and Mentally
Being a new mom is a lot of things. Exciting, joyous, worry-inducing and at times, downright exhausting.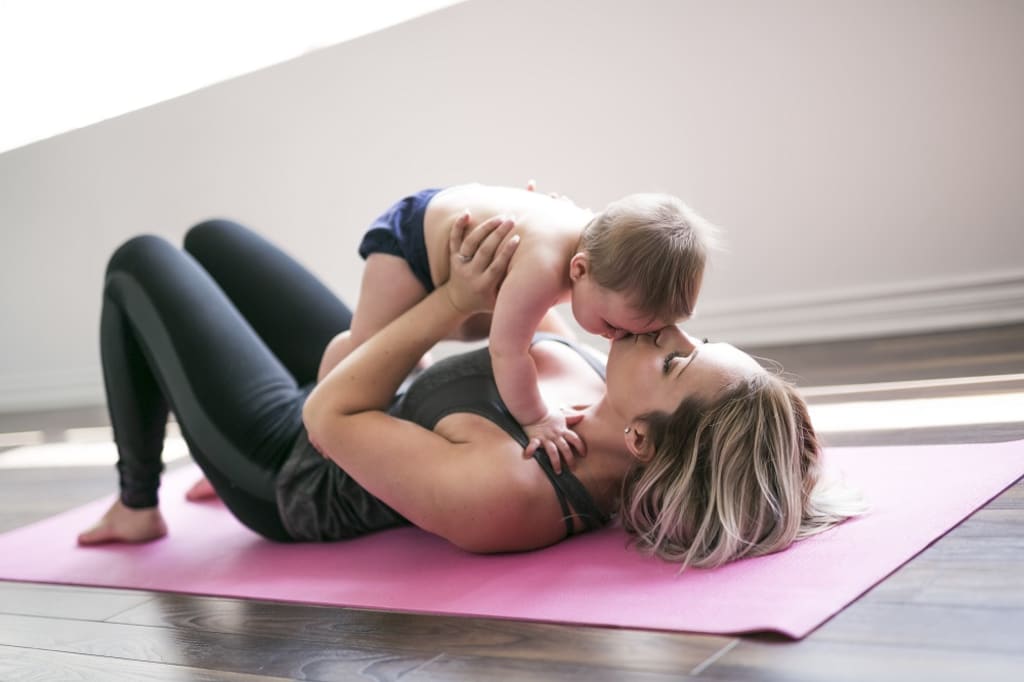 And it's understandable. You have a helpless little human to cater to 24/7, and you still have house chores to take care off.
To top it off, the tiny human's idea of sleep is very different from yours. And in the first few months, the baby will likely be up every couple hours for a feed.
This can be physically, emotionally, and mentally overwhelming. So how can you remain in good shape?
Here are some top wellness tips to help you along.
1. Ask for and Accept Help
Depending on the people around you, you will likely get a lot of offers for help.
Do not feel like you have to be a supermom and handle every tiny little thing by yourself.
Take advantage of house guests and all other reliable help you can get.
Whether you need to sleep in for a couple of hours, or take a long bath or even go for a long walk, do not feel guilty about asking or receiving help.
If your finances allow, having a babysitter for a few hours every day or a few days a week can be a lifesaver.
2. Sleep Well
Ninety seven percent of Australian moms with a child under two get inadequate sleep.
Sleep deprivation lowers one's immunity, low energy, forgetfulness, and irritability. These are not things you want to be going through when taking care of a little child.
The long and short of it is that you have to make an effort to get as much sleep as you can.
While sleep training has a bad rep from some quarters, getting your child sleep trained can help the baby develop healthy sleep patterns early on. If they sleep well, so can you.
Your sleeping space becomes just as important as well. Ensure your bedroom supports good sleep.
Your bed should be comfortable and inviting. You can also treat yourself to bamboo fitted sheets for a little luxury every day. You do deserve it.
3. Work Out
You must be wondering where the energy to work out will come from when you can barely keep your eyes open.
However, a good workout can actually increase your energy levels.
The reason for this is that exercise releases feel-good hormones and can elevate your mood. As we all know, your baby feeds off of your energy, so happy mommy, happy baby.
The logistics do not have to be a nightmare either. You do not need to go to a gym to work out. You can take your baby to the backyard, and as they catch some sunlight, you can work out.
Look out for some exercises you can do at home. Most of these do not require any gym equipment.
4. Feed Well
If you are a nursing mom, your body is feeding another human being. You need to eat well enough to nourish your body, the baby, and for energy.
This does not, however, mean eating for two. Eating well for a new mom only means having a well-balanced diet in adequate portions and hydrating.
Ensure your pantry has good fats, lean protein, whole grains and fruits, and vegetables. If your doctor puts you on supplements, ensure to stock up and take these religiously, as well.
5. Go Easy on Yourself
Do not expect perfection as this puts undue pressure on you.
Accept that the dishes will be dirty for hours at times, you might skip the vacuuming occasionally, and even order take out several nights a week.
Take it a day at a time, and as long as both you and the baby are happy and healthy, it's all good.
Enjoy the Process
Granted, there might be nothing fun about exhaustion and sleep deprivation.
However, your infant will be a toddler and then a preschooler before you know it. As needy, tiny, and exhausting as they might be at this point, enjoy it as it will not last long.