My Favorite Men
In one, the other's legacy lives.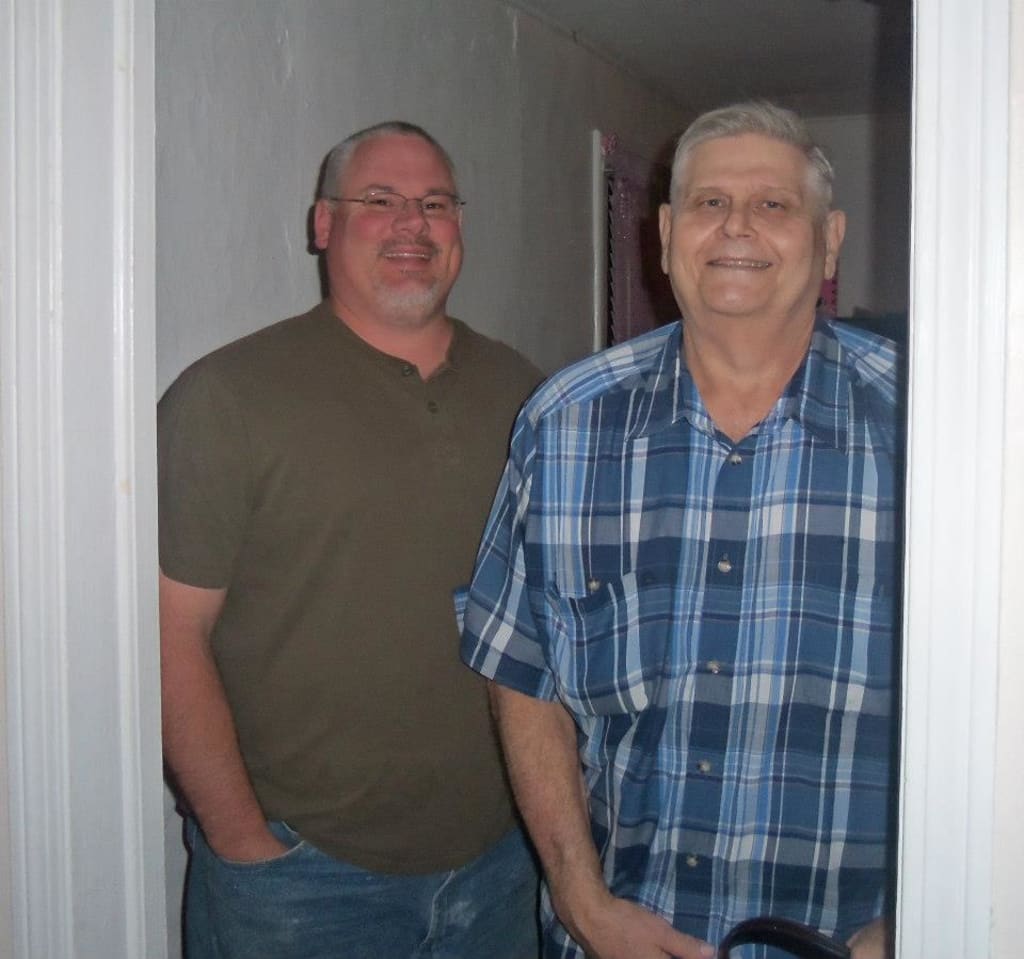 Ronnie Knight and Milton Lucas (Two Great Men)
On January 2, 2018, in the early morning hours, my wonderful father took his last breath. This man was our family patriarch. He took the role of father and husband seriously. He was hard-working, faithful to the love of his life (my mother), devoted to his children, respectful to his parents, sacrificial for his students, and committed to his Savior. My daddy was not perfect, but he was pretty close. He instilled, in me, a love for education and a passion for family. Integrity and morality was of the utmost importance to him. Men like my daddy are rare these days. His passing has left a great void for many who loved him.
I have wondered many times, as I sit and cry and miss my daddy, who will pick up the torch and carry on his legacy. We need more men like Milton L. Lucas Jr. We need men who live our their faith without apology, who put family before hobbies and careers, who give their lives for the well-being of others, who take citizenship and ministry seriously, and who conduct themselves out of love and with consideration of others. We need men who are not afraid to take a stand for what is right and will speak the truth. My thoughts were, "we so desperately need more men like my daddy." Our family needs someone to carry on his legacy. Our community will be blessed to have another who ministers as my father did in his community.
Jump to March 31, 2018: We are celebrating my husband's 50th birthday. My kids had planned a surprise birthday party for him. I looked around the room at the friends and family who love and admire him. I listened to stories of how he has impacted their lives. I realized, not only did I marry a wonderful man of integrity, I married a man who is very much like my father. All of those qualities we need in men today are present in my husband. My daddy loved my husband so. He claimed him as a son, not a son-in-law. While some might dismiss Ronnie's (my hubby) place in this family, on his deathbed, my dad made sure he was included in every detail. Daddy meant Ronnie would not be disregarded. I see that same love and devotion in my husband. While my heart will continue to long for my father, my heart is also comforted in that my daddy's legacy will live on in the man I married.
I am reminded of a verse of Scripture that reads, "15) Look carefully then how you walk, not as unwise but as wise, 16) making the best use of the time, because the days are evil. 17) Therefore do not be foolish, but understand what the will of the Lord is." The verse is taken from Ephesians 5:15-17. I believe this is a verse by which my father lived and my husband continues to apply.
Today, April 4, has been an emotional roller coaster. Today is the actual day that my husband turned 50. March 24, my daddy would have been 71 years old. As I celebrate another year with my husband, I am overjoyed. But I also carry the pain of not being able to celebrate another year with my dad. Celebrating birthdays has always been a big deal in our family. I, now, embrace the idea of celebrating every day. I encourage all who read this to cherish your loved ones. Make the most of every day. Establish a legacy of which your loved ones can be proud. I challenge all to live in a way that would make your family, your community, and your nation better. Embrace life and leave a healthy legacy.