My Dear Grandma, I am Crazy In Love.
As I sit in darkness, My Dear Grandma, you Shall be a light unto me." Grandma, help me overcome my fears by filling my mind with positive thoughts and my life with positive actions to find My True Love, My Soulmate that he created just for me. Forgive my little faith. Please show me if I have faith; I must prove it by my Compassion. Thank you.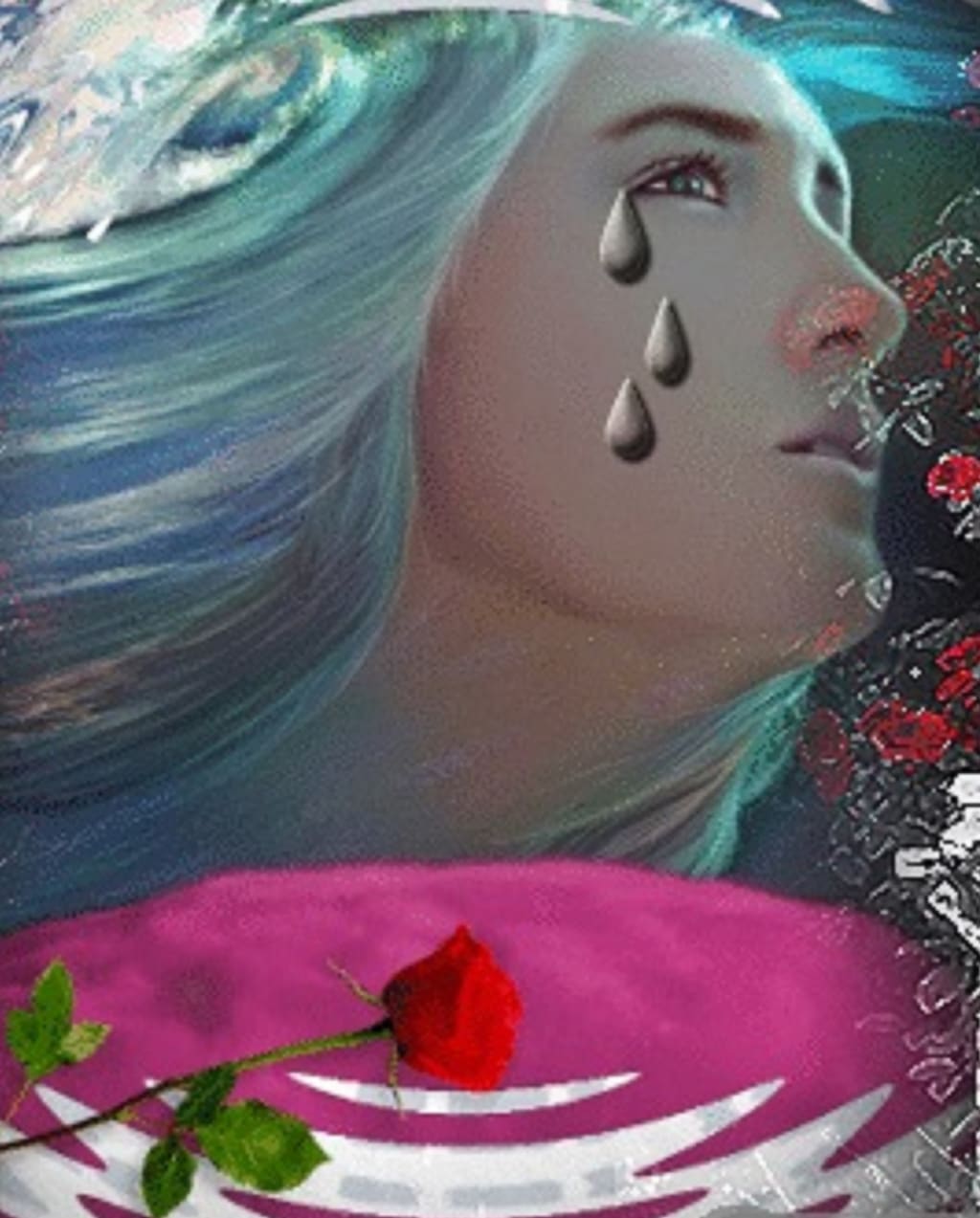 If My Love, soulmate and True Love, don't find me soon I am going, To have the Blues lost in love.
When you seek for your Soulmate from many years ago, and you don't know where to look, except for where you have seen him in the past but not Knowing he would still be there?"
Though you wonder Though However, he is still there but does not know where except where your heart tells you where he may be, will I feel My Heart is pointing at The Moon and the Stars but how can you follow them the Moon and Stars for they
They are all over the Velvet Skies. You ask yourself, is the one Lucky Star up There that could, Guide you and show you the way to him?"
You pray for you and him to find each other again, but it.
It seems, though, however, that your Prayers or your Cries were never heard.
My Grandma has always told me that yes,
your Prayer and your Cries have furthermore been heard;
you ask yourself why haven't they been answered.
You are getting older and not any younger. Still, you want this so bad it hurts you, are not disport, but you'll do just about anything "BUT" Sale your Soul to the Devil himself to have the Love your Heart Desires?"
There is not a day that goes By that you could only Pray.
For that day to come when he finds you,
either walking to your Mailbox, walking to the store
or even in the store, you are walking to; Perhaps even Bumps Smack into you at
Walmart or a place you eat out. He takes you in his Big Warm and Embraces, and he rewards you with a Breathtaking Kiss upon Thy lips that would sweep you off your feet and blow your mind just as he did back then.
You would take an extra Mile and maybe go to the Fair or a Horse show and also hope that for some reason he would be there?"
so you go, and your hopes fall because he wasn't
There either, and your heart Brakes, your tears upon your Pillow, why you were laying there again all alone.
Nights are getting now Cold and lonely, and still no deep warmth.
Open arms to hold you and Like you through the night again.
No sweet good Night, Kiss, a chest to lay upon listening to another's heartbeat next to yours, it's been like this For years.
Sometimes you feel like just giving up, but your heart tells you not to, plus it's not in your Blood too, so what do you do?"
I have hoped for this, wished for this year after year, and still yet.
He still has not shown up in your life yet again as you.
Have hope for year after year, for you are not getting any younger, just getting Older by the years that have come and gone by awaiting This True Love, This Soulmate, the one who was meant just for you.
I want to get blessed with him, The man in my heart.
The man I reamer long ago I know was meant for each other my heart tells me so, as well as it tells me that he is searching for me and has for many years that he is still out there.
What will I do as I grow old? When will we pass each other on the same road?
Would he be there just like me?
So we could finally be there side by side.
Standing strong as the waves. rollover
Or will the nights be cold and alone?
And longing for him to come home.
All around, the wind blows.
Instead of us holding on to one another, we care for each other so we can hold on and not ever let go.
I have no idea what to do; I'm slowly falling apart.
Piece by piece on the inside.
What I want to do is curl up in my blankets, and leave the tears on my Pillow all over again.
Grandma, Please help give me Strength.
And not let me lose it.
Duke, my Love, I ask you to be with me, my Grandma as an Angel, to watch over me cause I am very lonely.
Grandma, please help with my steps today.
Make me strong, not for the sake of Strength, but to make me sufficient for the crises moments in my life and in the lives of others who reach out to me.
Oh My Dear Grandma, help me remember that I can depend on your words, As you have always told me before you passed away. The spoken will come to pass.
Grandma, what you have to say to me is Vital.
Help me listen; help me hear from you, My Darling Grandma.
Grandma, I Love You so much; I miss you so much.
God bless your Soul. You are in my thoughts and heart.
I hope this is better and meets the quality of your standers.
In Memory of My Dear Grandma, Mary Byrd Ayers
Born: 05/18/1942 Died: 12/25/ 2015
You can give me a tip if you Like.
About the Creator
Experienced Creative writer I have published Six books. I've been writing though
however since 2003, I write poetry, Short story's and books I am also
Experienced Type, Writer since "2003."
Experienced on picture's, writing short story's
Reader insights
Be the first to share your insights about this piece.
Add your insights