Michael Gambon: The Dumbledore Legacy
"A Tribute to the Iconic Actor, His Pioneering Career, and the Magic He Brought to the Silver Screen"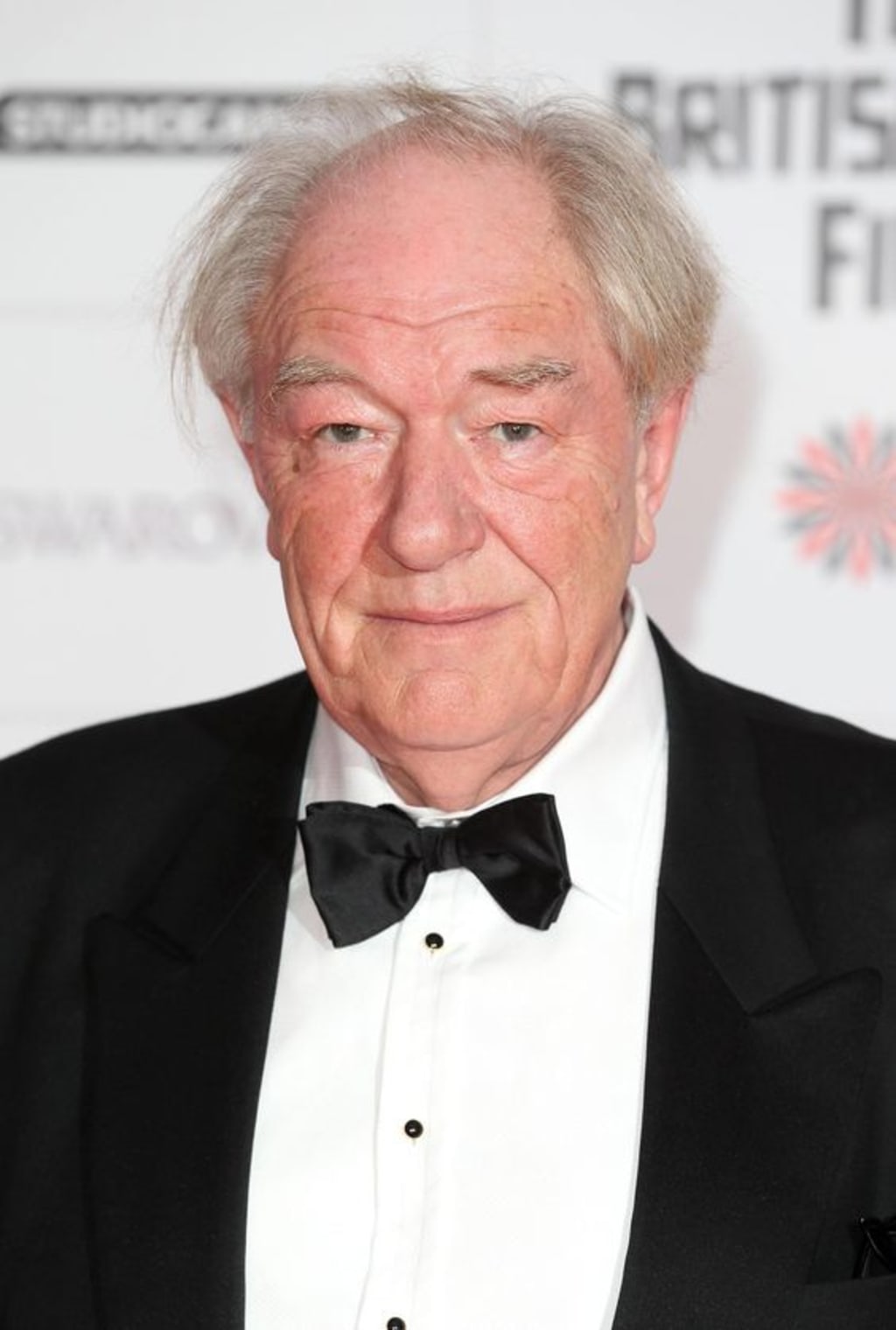 Renowned actor Michael Gambon, celebrated for his iconic portrayal of Albus Dumbledore in the beloved "Harry Potter" film series, has passed away at the age of 82 after succumbing to pneumonia, as conveyed by a statement issued on behalf of his family, according to reports by PA Media news agency.
In a heartfelt message, his publicist, Clair Dobbs, announced, "We are heartbroken to share the news of Sir Michael Gambon's departure. A cherished husband and father, Michael peacefully bid farewell in the presence of his wife Anne and son Fergus, following an episode of pneumonia. Michael's age at the time of his passing was 82."
The statement further implored, "During this painful period, we request the utmost respect for our privacy and extend our heartfelt gratitude for the outpouring of support and affection."
Gambon's illustrious career spanned across television, film, and radio, with one of his standout roles being the psoriasis-afflicted detective in the 1980s sensation, "The Singing Detective."
Distinguished as one of the premier actors of his era, Gambon's roots traced back to Cabra, Dublin, before he relocated to London during his childhood. Growing up amidst an Irish immigrant community in Camden, he embarked on his career as an apprentice toolmaker. Remarkably, his enduring passions encompassed antique firearms, timepieces, and classic automobiles.
"I've always been a fervent collector of various items," he remarked in a 2004 interview with The Guardian. "Richard Briers collects stamps. I collect cars and firearms, items that are both considerably more costly and challenging to house." In the midst of his apprenticeship as a toolmaker, Gambon pursued his studies at the Royal Academy of Dramatic Art and marked his professional stage debut in the Gate Theatre production of "Othello" in 1962.
His prodigious talent caught the discerning eye of actor Laurence Olivier, who enlisted him for the newly-formed National Theatre Company. Four years later, Gambon found a new artistic home in the Birmingham Repertory Company, eventually ascending to the role of titular characters in his favorite Shakespearean dramas.
However, it was not until the 1980s that Gambon achieved household recognition, stepping into the lead role of Philip Marlow in the 1986 Anglo-American public television mini-series, "The Singing Detective."
In 1990, he earned the distinction of Commander of the Order of the British Empire, followed by a Knighthood in 1998 in recognition of his outstanding contributions to the realm of drama.
Yet, it was his portrayal of Hogwarts' venerable headmaster, Dumbledore, in the "Harry Potter" cinematic saga that will indelibly etch him into the annals of cinematic history. Assuming the mantle of Dumbledore in 2002, following the passing of Richard Harris, Gambon embodied the character for six of the eight "Harry Potter" films.
James Phelps, renowned for his portrayal of Fred Weasley in the "Harry Potter" film franchise, paid tribute to Gambon on the digital platform X, formerly known as Twitter. Phelps expressed his sorrow, writing, "I am deeply saddened to learn of Michael Gambon's passing. On and off the camera, he was a legend. He possessed an incredible sense of humor and generously shared his knowledge."
Throughout his illustrious career, Gambon received numerous accolades, including multiple Best Actor awards at the British Academy Television Awards (BAFTAs) and two Emmy Award nominations. Michael Gambon's legacy as a versatile and beloved actor will forever be etched in the hearts of those who admired his exceptional talent and charismatic presence on screen.
Michael Gambon's legacy as a versatile and beloved actor will forever be etched in the hearts of those who admired his exceptional talent and charismatic presence on screen. His ability to seamlessly transition from stage to screen, embodying a wide range of characters, showcased his remarkable acting prowess. Whether he was donning the persona of a troubled detective, delivering Shakespearean soliloquies, or portraying the wise and benevolent Dumbledore, Gambon left an indelible mark on the world of entertainment.
His dedication to his craft was matched only by his warmth and generosity as a colleague and mentor, as attested by numerous fellow actors and industry professionals. Michael Gambon's passing is not just a loss to the world of cinema but a poignant farewell to a cherished individual whose contributions extended far beyond the silver screen.
As fans and peers mourn his departure, his body of work remains a testament to the enduring power of storytelling and the art of acting. In the characters he brought to life and the emotions he stirred in audiences, Michael Gambon's legacy lives on, reminding us all of the magic that great actors can create and the lasting impact they can have on our lives.
Reader insights
Be the first to share your insights about this piece.
Add your insights