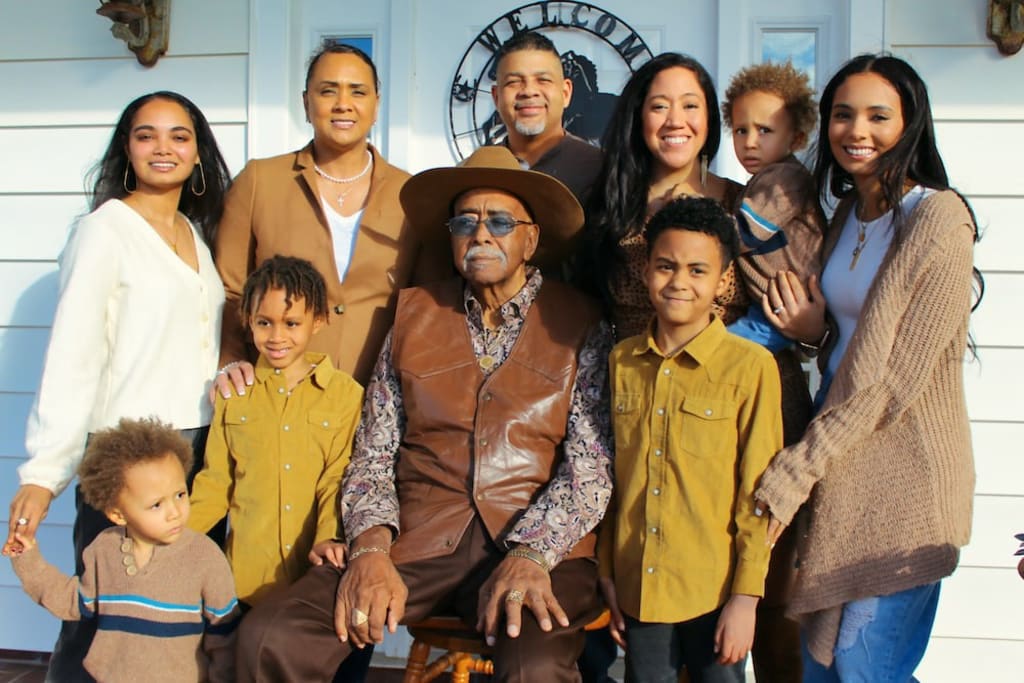 Last year, I lost my dad to a sudden heart attack and to be honest, it took quite a bit of time to get myself back together. At the time of my dad's death, I was still in my final year of university and had spent most of 2020–2021 cooped up at home due to Covid restrictions.
Having spent most of my life either living close to or with my extended family, it was especially difficult to not be able to see everyone as much despite living relatively close by. On top of that, we had just lost my grandma only three months prior. In the span of a few months, I had gone from living in a house that was constantly bustling with activity and people, to being completely alone.
Even after the lockdown restrictions began to ease up, it wasn't easy. The house was eerily silent and far too large for just one person to stay in. So, I chose to leave. I packed up a few things and headed to my sister's apartment where I rented a unit just down the hall from hers. I figured it would be a temporary, much more manageable space where I could work on sorting out my dad's estate and eventually, sell off the house.
In the mean-time, I had most of the house locked up but had rented the bottom floor over to a close family friend. I was ready to start anew but life seemed to have other plans. Last month, I received the tragic news that my aunt had passed away suddenly. Second to my parents and grandma, she was the grown-up I was closest to in the family. Naturally, I was also close to her family as well. She had stayed in my grandma's house with her family and my dad's eldest brother. Following her death, my uncle chose to hurriedly sell the house as it was getting difficult to maintain and much to our surprise could fetch a rather significant sum of money.
Although hesitant at first, we agreed. The house was far too difficult to manage as my aunts and uncles got older and we could not deny that the money was fairly life changing even when split among everyone. But at the end of the day, money isn't everything.
It's not easy to suddenly uproot your lives even if you have the money to do so. My aunt's husband who is in his mid-70s and rather frail has found the prospect of searching for somewhere new to live quite overwhelming. My cousin and his wife have also built their lives and businesses around that area and a move would force them to move their business and take their son out of school.
Houses in that area were either unavailable or way, way beyond budget, so it seemed that a big portion of the money my relatives had received would have to go to rebuilding their lives somewhere else. It wasn't a case of moving down the street and carrying on with the same routine. Leaving my grandma's place would involve a dramatic shift for some of the people living there, a shift that stood to be especially difficult for some of the people involved.
It was then I received word that I was one of the beneficiaries of the sale too. I had received a portion of my dad's share of the house. For someone in my position, it was admittedly quite the windfall. I was just finished with my education and had yet to start working yet so it could not have come at a better time.
It was then, I decided that maybe, life had other plans in store for me. I've decided to put off selling my dad's place and have instead decided to go back once my lease in the apartment has expired. This time, I won't be going back alone. My late aunt's husband, my cousin and his wife and their son will be coming with me. Alongside them, my godfather will also be coming as well while the close family friend who is currently living downstairs will continue to stay there.
One house, seven people. It wasn't the way I expected things to go but at the same time, I can't say it's a bad thing. It's nice to pay it forward and help out those who helped me in the past. That being said, it's going to be quite the journey.
I look forward to sharing more about this next chapter of my life with all of you and I hope you guys stay tuned to see what happens next! Take care!
Reader insights
Be the first to share your insights about this piece.
Add your insights