How To Save Money as New Parents
The average newborn will cost around $1,400 per month. So, if you're trying to conceive or expecting, you need to learn how to save money as new parents.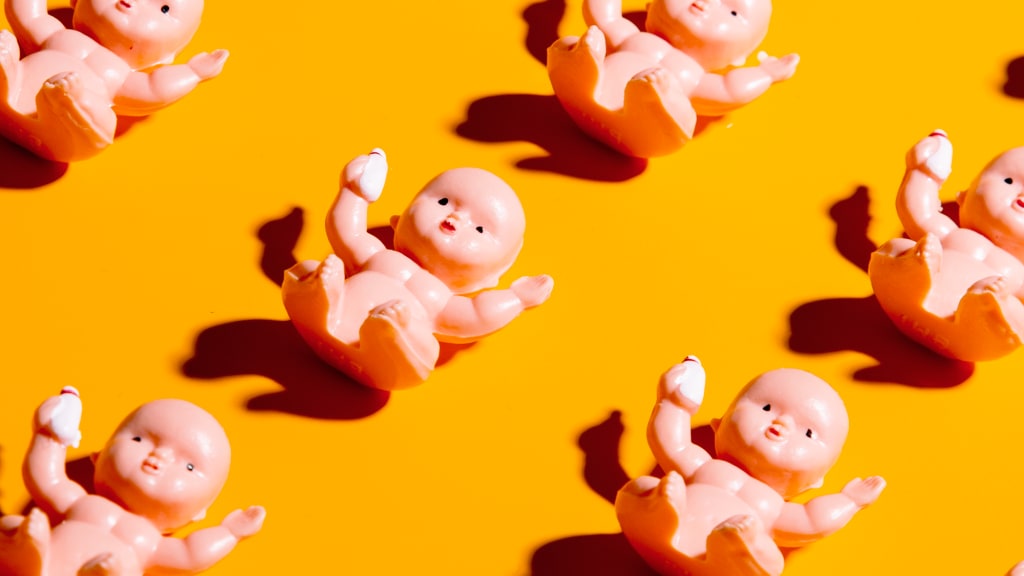 Babies are insanely expensive, and while every parent will tell you it's worth it, no one ever really drives home how expensive kids really are. According to a recent study, the average family will spend a minimum of $245,000 on raising a single child throughout the first 18 years of their lives.
Even if you think you're well-off, it's always a smart move to try to save as much money as you can when you're a new parent. Here are some of the best tips you can learn on how to save money as new parents, from someone who really studies frugal living pretty darn hard.
Breast is best.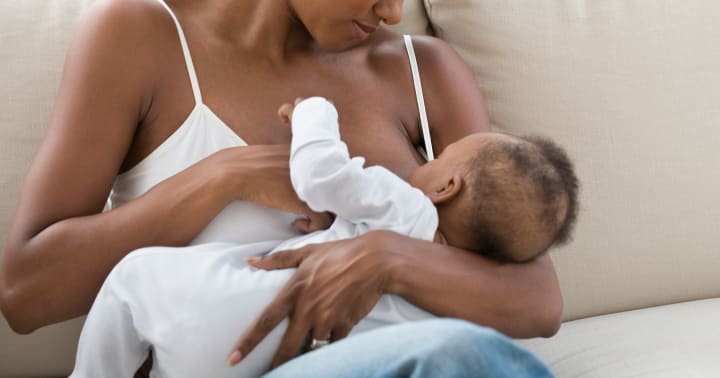 One of the most obvious tips on how to save money as new parents involves baby food. Breast, as you may have heard from lactivists, is the best move. It's 100 percent natural, is produced via the mom's body, and also doesn't cost a cent.
The benefits of breastfeeding are many, and the fact is that renting a breast pump is way cheaper than buying baby formula. If your breasts produce enough milk to nourish your kids, take advantage of it. It's good for your kids, and your budget too.
Use cloth diapers.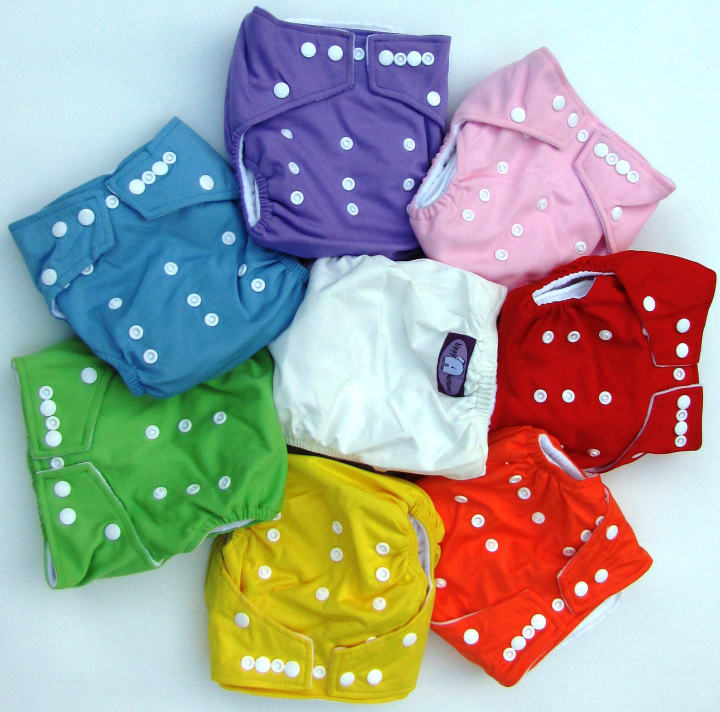 Squick factor aside, cloth diapers do a lot of good things. They are good for the environment. They often are linked to quicker potty training times. They are generally a lot less likely to expose kids to toxic chemicals. They also are way cheaper than regular diapers.
Considering that diapers can cost as much as $20 per pack, any guide talking about how to save money for new parents that didn't discuss the importance of cloth diapers would be incomplete.
Use furniture that can do double duty.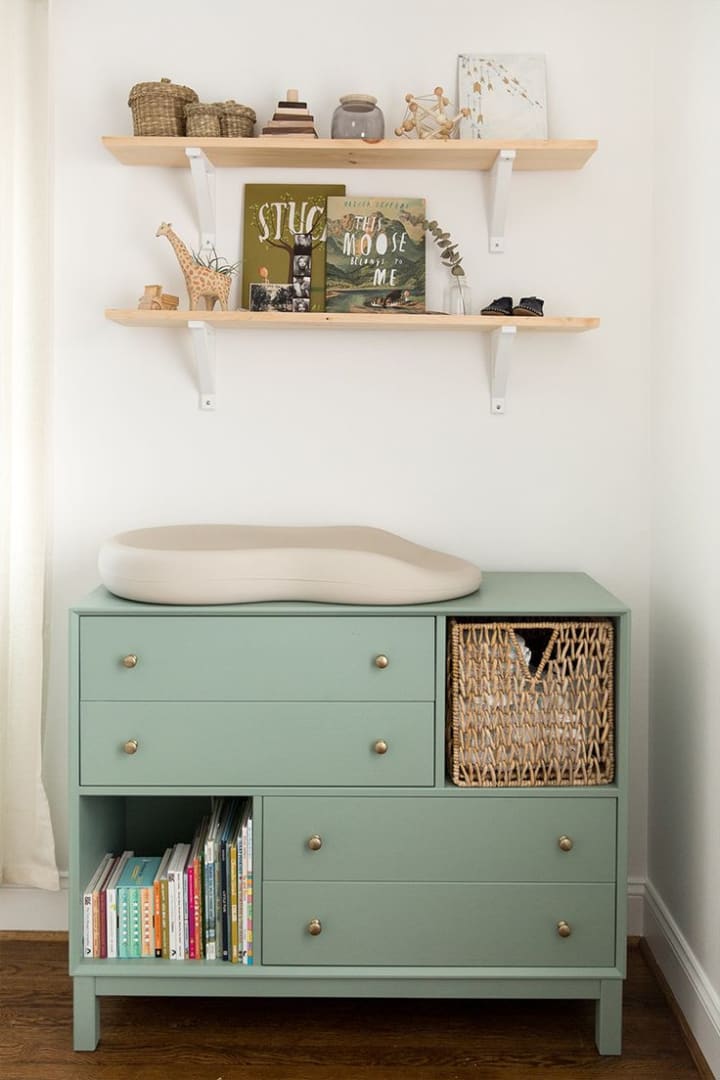 A low set cabinet can work wonders as a changing table. With a few quick modifications, a well-crafted crib can quickly turn into a transitional toddler bed. By working to find furniture that can do double duty work, you lower your furniture costs immensely.
When it comes to your actual birthing plans, say no to add-ons but stay safe.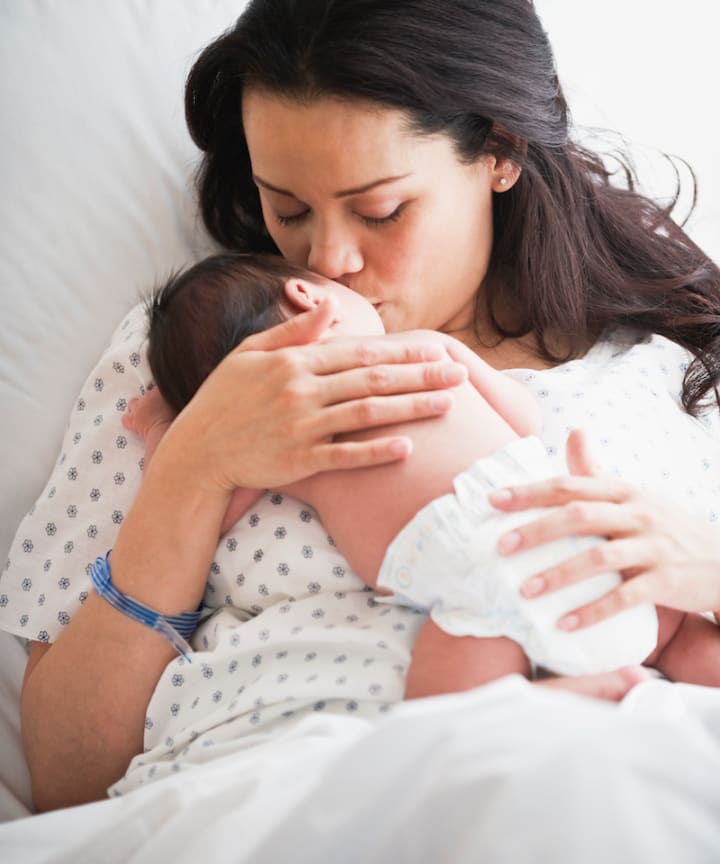 Home births are dangerous, but that doesn't mean that you should agree to every little add-on the hospital suggests for you. Part of learning how to save money as new parents is learning how to go "bare bones" on healthcare.
Assuming that your pregnancy is healthy, you often can do just as well at a regular birthing center as you can at a hospital. Most centers have quick transport options to hospitals in the event of a major complication, which in turn makes birthing centers as safe as regular hospitals for the big day.
If you do choose to go the hospital route, you don't need a private room or a whirlpool to give birth. You also should learn what the hospital is charging for other "free" services, such as TV or food. In some hospitals, you may have to pay as much as $8 per day for TV privileges.
For those of us who have had long labors, that money can add up pretty quickly.
Second hand baby clothes are not something to look down upon.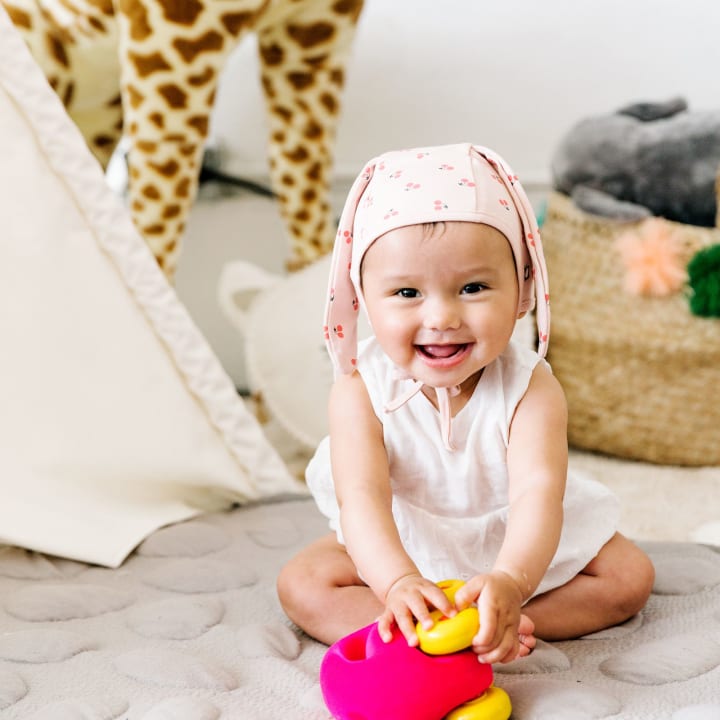 Baby clothing literally only lasts a couple of months — if you're lucky. So, if you want to learn how to save money as new parents, go to the local second-hand store and grab some cheap baby clothes there. After all, kids grow really quickly, and most of the time, they won't care about what's on their body as long as they're well taken care of.
If you really need to save money, hand-me-downs are the way to go. More often than not, people in your area will be very willing to offer baby clothes for free.
Buy baby supplies in bulk if you can.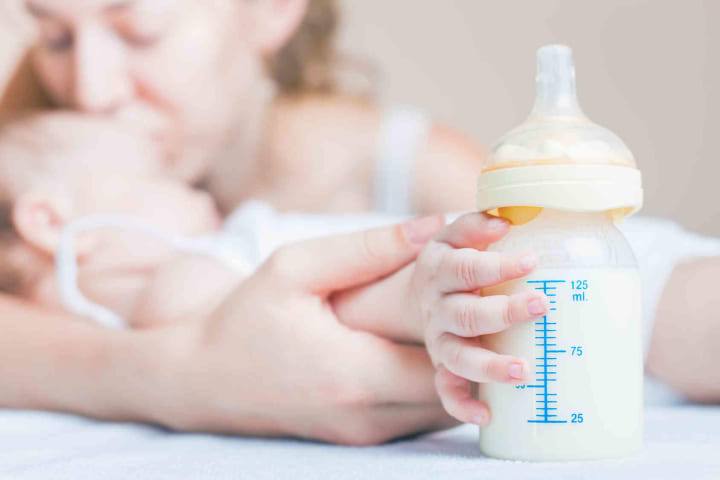 If you want to save money as new parents, you need to learn how to game the system. One of the key things to learn when it comes to how to save money as new parents involves learning the importance of bulk pricing.
Things like baby diapers, formula, or similar goods shrink rather rapidly depending on the quantity that you buy. Lugging a 228-pack of diapers rather than the standard size, for example, could easily save you $170 per year.
Don't underestimate the importance of your local library.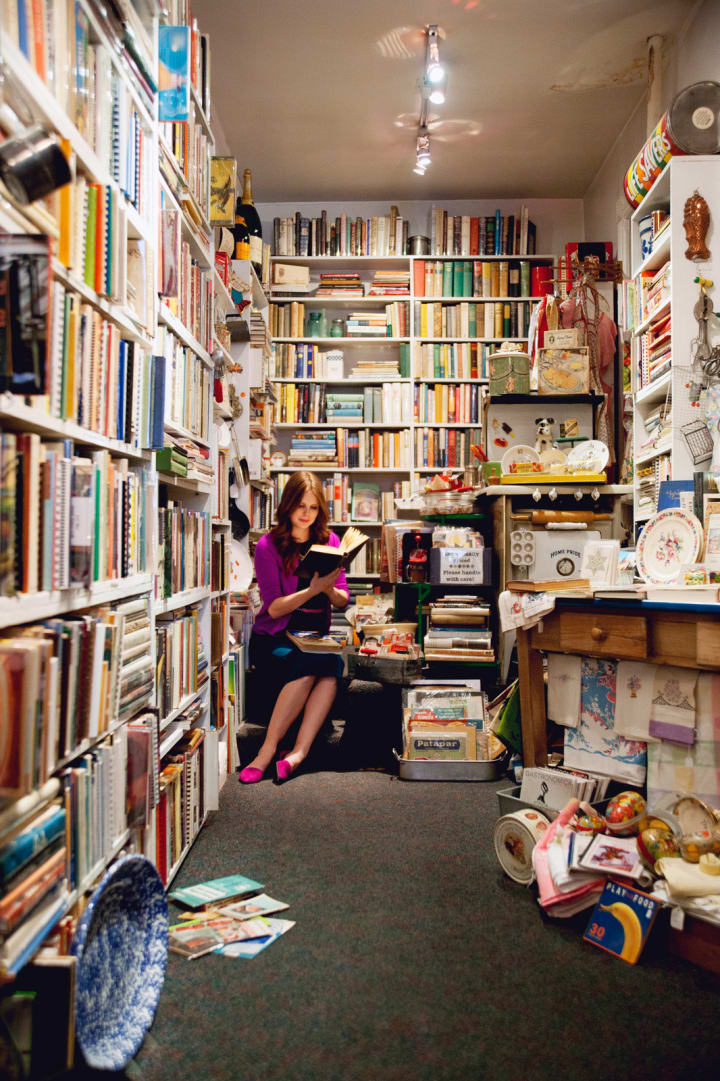 Let's talk about how to get save money as new parents who want to ensure their kids are entertained and educated. Most people who love to spend money will tell you that there are great programs, camps, and gizmos you can let your kids use. However, a lot of those will not be in budget for parents who are cash-strapped.
A better option is to check out some good books and videos at the local library. Most libraries also have plenty of kids' programs that parents can use as both a respite and an educational moment, too. Best of all? Using your local library is free of charge.
Don't be afraid to ask for freebies, use coupons, and stockpile those free formula samples you get at the hospital.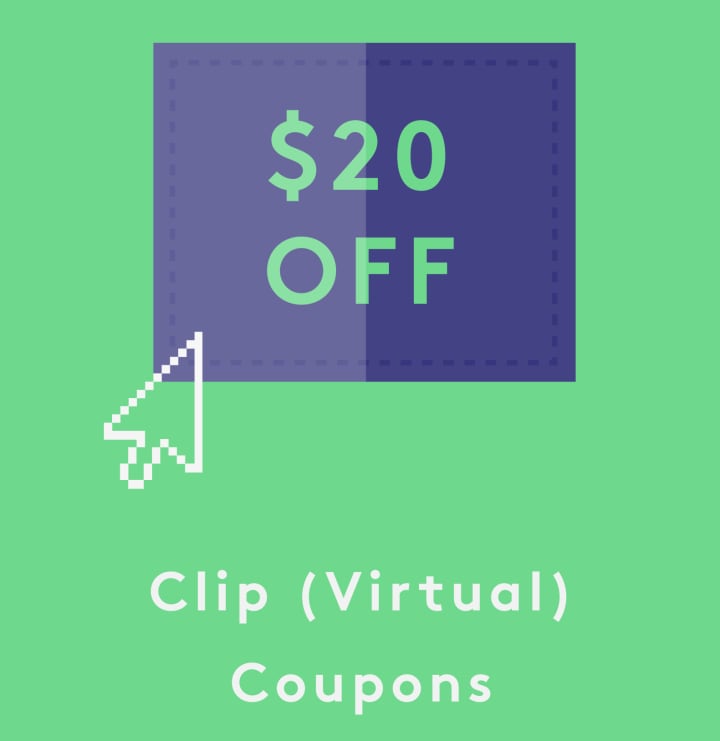 If you want to learn how to save money as new parents, the easiest way to do it is to be old school when it comes to shopping and to be vocal about your desire to save money.
You would be shocked at how many groups offer free goodies to parents as a way to promote their companies. Ask for samples from everyone — doctors, grocery stores, kids' welfare groups — and you will probably receive some stuff.
Sign up for mailing lists in exchange for free goods. Plenty exist that can help new parents who want to keep things budget-friendly and affordable.
Additionally, couponing should be the name of the game when it comes to shopping. Most baby supplies get serious discounts when you apply the right coupon, or buy the right brand on sale.
Lastly, any goodies you aren't using right now, such as formula, should be stockpiled for as long as possible. After all, you'll eventually need those things.
If you can barely afford food, reach out to others for help.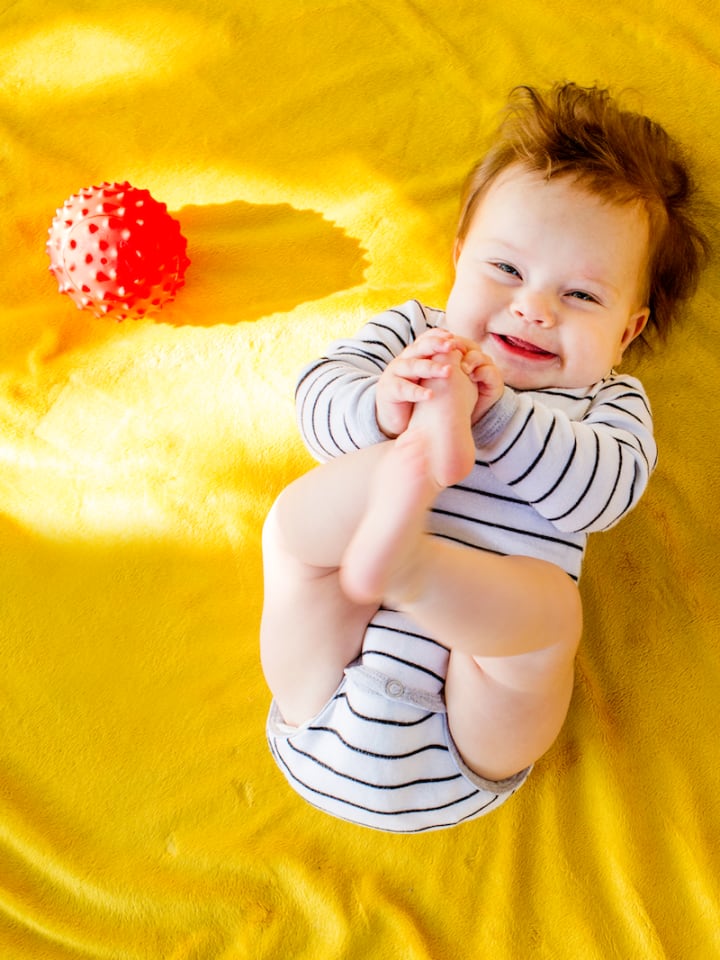 It really does take a village to raise a child sometimes, and that means that there's no harm in asking groups to help you make ends meet. In today's economy, it's not always easy to raise a child — and sometimes, it's not a matter of being frugal.
If you are having serious financial issues, reach out to social services, Habitat For Humanity, and local food kitchens for help. In most cases, you will be able to find someone who is willing to pitch in a lending hand.
Take advantage of offers that let your kid eat free.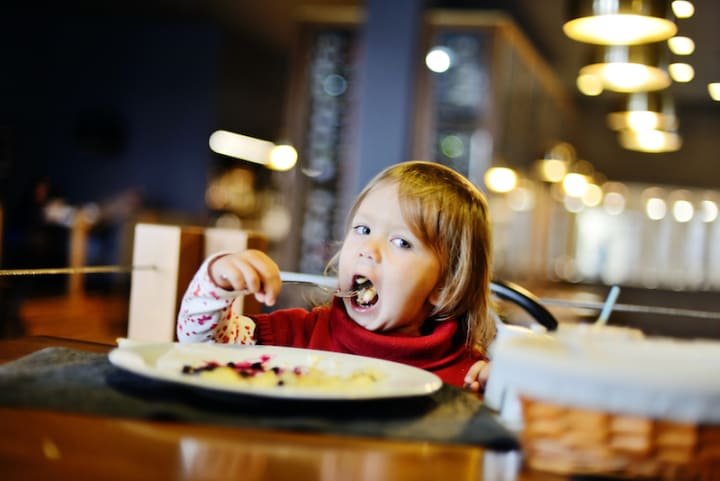 A good way to learn how to save money as new parents is to scope out restaurants the allow kids under a certain age to eat free. This way, you get a good meal, hopefully, and you also don't have to worry about your the cost of feeding your kid that day.
Lastly, save up for emergencies and unexpected costs using an app.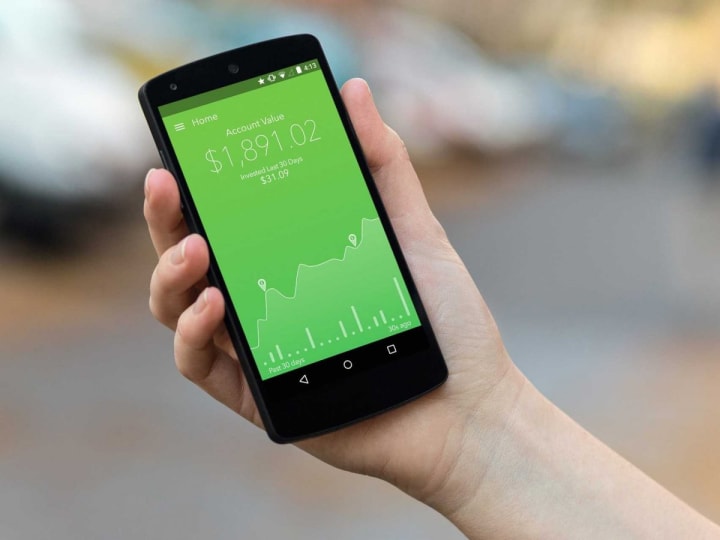 It's way easier to save money when you use an app that automatically does it for you, like Stash or Acorns. Considering how often unexpected costs end up happening with kids, it's crucial to have a "rainy day" fund that can cover things like doctor visits, broken appliances, or emergency date nights.
About the Creator
Ossiana Tepfenhart is a writer based out of New Jersey. This is her work account. She loves gifts and tips, so if you like something, tip her!
Reader insights
Be the first to share your insights about this piece.
Add your insights