How to Help Your Children Survive a Divorce
Breakups happen, but they don't have to be devastating for your kids. Here's how to help your children survive a divorce.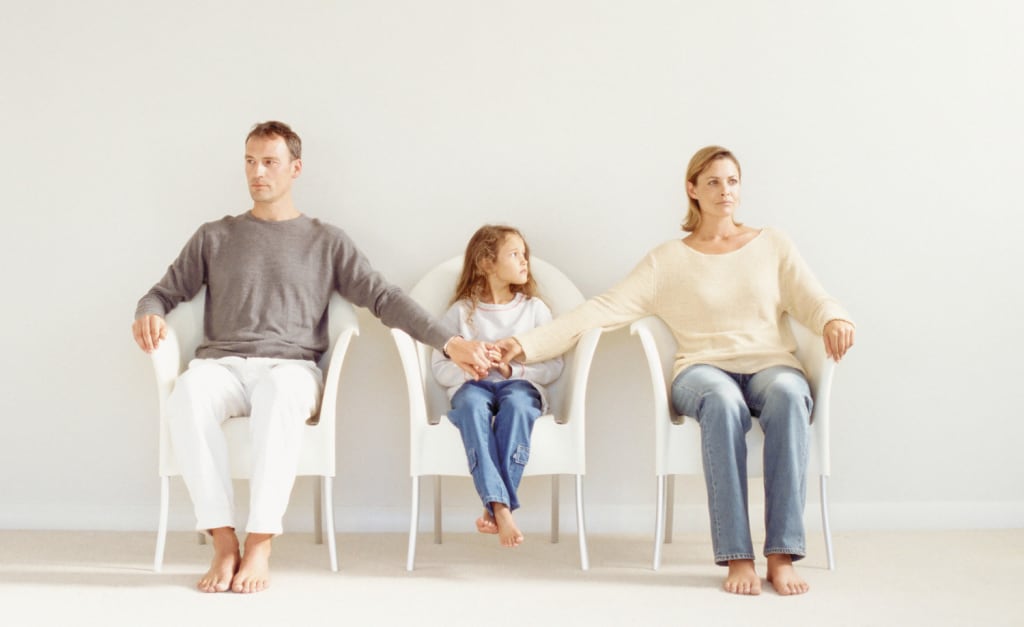 Society gives a lot of different aspects of life an unfair amount of hatred, especially when it comes to raising children. If there is one thing that gets a seriously undeserved bad rap in modern society, it's divorce.
Most people hold a deep stigma against divorces, claiming that they harm children by forcing them to grow up in a single parent household. Some claim it lessens a child's ability to have a healthy relationship later on.
I disagree.
While it is true that children who grow up in single-parent households are more likely to experience financial issues and romance issues, there are many times when divorce is a good idea. In fact, it can be worse for children to stay in an abusive home compared to living in a single parent home.
Like with other aspects of life, your mileage may vary. Every divorce is different. Much of how a child takes divorce depends on how parents treat the divorce and each other.
The key here is to help kids understand why it's all going on, and show them it's not their fault. If you want to help your children survive a divorce unscathed, it's best to follow these healthy tips.
The first concern is, and always will be, safety.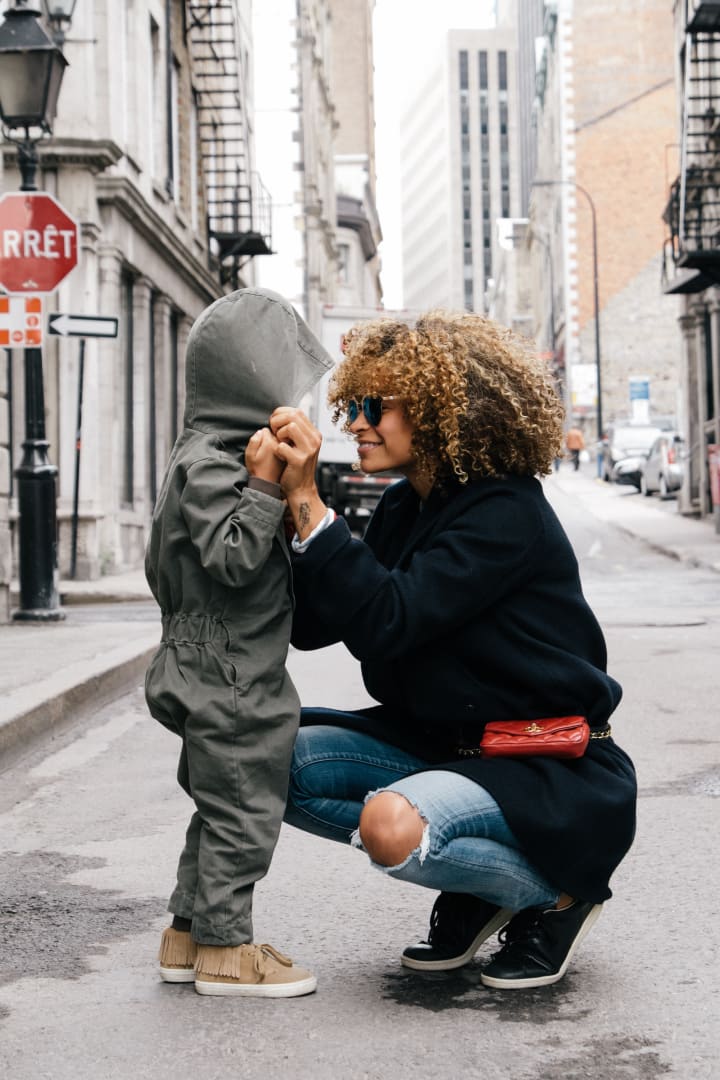 If you divorced your spouse due to domestic violence, drug use, verbal abuse, or other similarly toxic behaviors, congrats. You are already helping your children survive a divorce by showing them abuse is NOT okay.
You will likely have an easier time helping your kids cope with a divorce due to a toxic home environment. Contrary to what you may believe, kids who are stuck watching parents fighting in front of them are usually relieved to hear about a divorce.
That said, you may need to take extra care to keep your family safe from your ex. Seeking help from a battered women's shelter, rooming with family, and notifying police are all encouraged here.
Try to make the divorce appear as amicable as possible.
In most cases, both you and your former spouse have one thing in common: Your kids are a priority. Assuming the divorce was not due to abuse, it's safe to believe that neither of you want to hurt your kids.
Trying to help your children survive a divorce is often done best through teamwork. It's a good idea to talk to your children about divorce together, if and only if you believe you can do it amicably.
If you feel the divorce is too acrimonious to have a partner behave politely, it may be a good idea to explain the facts individually. Try to avoid insulting your ex or trash-talking them to your kids.
Trash-talking an ex to your kids is never a good idea. It's not a good look, and can cause problems with your relationship later on. Even if they trash you, you need to take the high road.
Expect questions—a lot of them.
When you first tell your children that you're getting a divorce, most kids will be flooded with questions. You need to answer their questions as honestly as you can, without oversharing stuff they may not be prepared to know.
The most common question is why you're splitting. You need to explain that moms and dads don't always stay together and that private matters made the marriage unhealthy. Children are always full of questions, especially when dealing with divorce.
It's important for kids to know (and hear) that the divorce isn't their fault. They need to know that you and your ex both love them very much and that you will both be in their lives.
Don't promise that they will feel instantly better, but promise that you'll prioritize them.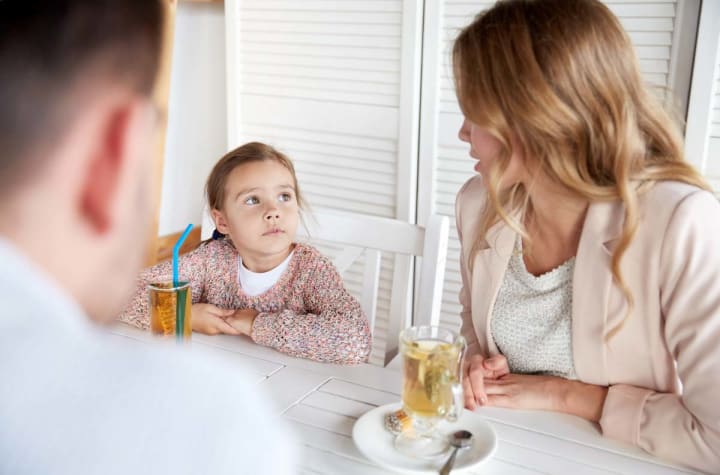 It's not a good idea to tell kids that everything will be better and that life will be sunshine after the divorce. Kids will struggle with all the changes. Depending on why you divorced, it could also leave them feeling resentful of one or both parents.
Studies show that most kids do not suffer deep psychological damage from a divorce. All things considered, it's often best to validate their feelings, be there for them, and just let them deal with things as they see fit. Just like you, kids cope more with time.
Focus on routines and the "new normal."
Routines are crucial to helping kids feel some semblance of order in their lives. They help cement that things are going to be alright. They're predictable. They give kids the structure they're craving during divorce.
Seriously, don't underestimate routines when it comes to helping your children survive divorce. In many cases, emphasizing routine is the easiest way to help your kids move on and adjust to a new lifestyle.
Above all, try to keep your child's overall lifestyle as consistent as possible. Getting your kids to see old friends, keeping them in the same school, and also doing Sunday dinners together can do wonders for them. The transitioning might take some time to get used to, but having a set schedule will help.
If your ex is trying to turn your kids against you, talk to a lawyer.
Parental alienation is a very serious deal in divorce court. It can actually be grounds for a serious lawsuit, and in some cases, can even qualify as child abuse. Your spouse does not have the right to destroy your relationship with your kids.
Lawyers are much more equipped to deal with this than you think. Talk to them to find out what you can do; there are some facts you shouldn't hide from your divorce lawyer, and this can be the difference between an amicable split and a disaster.
Be honest about the situation.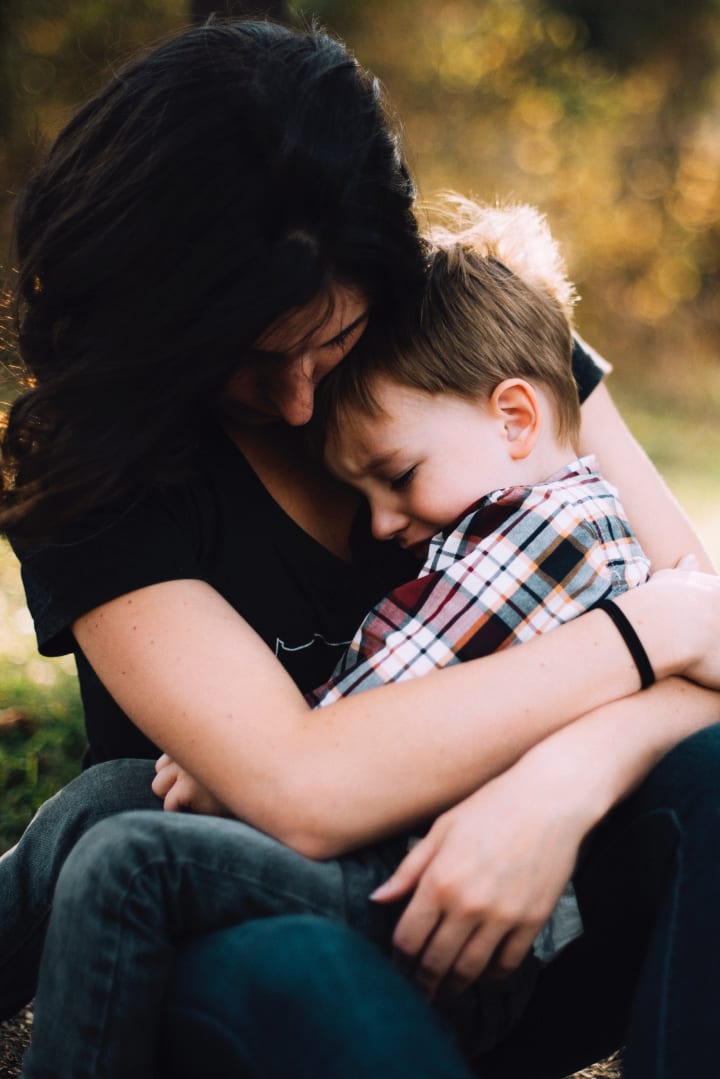 The most upsetting thing for kids to experience is a false hope that things may get better, only to realize that the divorce is here to stay. If you notice that your children seem oddly hopeful that you two will get back together, you have to nip that in the bud.
You need to be cruel to be kind here. Hard as it is, it's better to be honest with your kids. Remember that children aren't going to see divorce coming. If you've never had any firsthand experience with a family that separated, read some accounts of children who have lived through it and how they reflect upon it as adults.
Make a point for smooth transitions.
Part of dealing with the divorce is coming up with all the transitions in custody. You and your ex owe it to your kids to come up with a way to make the custody switches as easy and painless as possible.
There will be moments where your divorce's transitional period will get emotional. It will be hard on you and everyone around you. Try to be strong and polite during these times. Your kids don't need to see you fight. Co-parenting after a divorce can be tough, but it's important to make it as amicable as possible.
Have a backup plan for custody visits.
Bad as it is to say, some parents ghost after a divorce. As a concerned parent, it's important for you to make sure your kid doesn't feel abandoned by both parents.
You should try to have backup plans for visits, just in case something happens. Knowing local parks and having alternate ways to have fun will ease the blow.
Take care of yourself.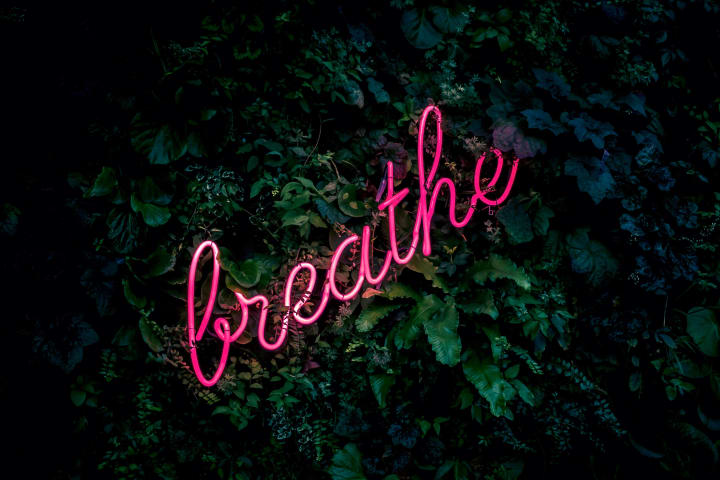 With all the worry about trying to help your children survive a divorce, it's too easy to forget to care for yourself. You need to take time for yourself, seek help if you need it, and work to let yourself heal.
You won't be able to care for your kids well if you grind yourself into the ground. So, please, take care of yourself. You deserve love, too!

Iggy Paulsen
Iggy Paulsen is a fan of anything and everything wholesome. He loves his two dogs, hiking in the woods, traveling to Aruba, building DIY projects that better humanity, and listening to motivational speakers. He hopes to eventually become a motivational speaker himself.
See all posts by Iggy Paulsen →
Staying at home each & every day to be there with your children as they learn and grow sounds absolutely amazing in hindsight, right? Absolutely! Who wouldn't think that it's just living the dream?! But what the world fails to disclose is the truth behind being a stay at home mom..

11/18/2020 So, grandma (81 this year) has been up my ass about keeping a journal of everything that is going on right now so here goes. Amelia is 9 and in 4th grade, Raynen is 5 and is in kindergarten and Rj is 3 and is home with me. We live in fort lee right now and my husband, Bobby (30 this year) has just had his 3rd spine surgery and now awaiting the promotion board (he is in the army) and finding out when we will be moving. I am 26 credits away from my BA in history. The coronavirus pandemic has been a pain in the ass and the 2020 presidential election was a complete dumpster fire. Yay 2020 and the best part was carol baskin and the memes from that world.

It was early October, and it was finally time for my long-awaited moose hunt. I had waited ever since I was a little girl for this opportunity, and it was finally here. So, my father, the one that looks after me, and I packed up our stuff and left our city in Alaska. We were heading to a place called Bethel, AK. After a six-hour long drive, we made it to our hunting unit. It did not feel like home to us but it was warm and cozy, like my bed at home.

As your parents age, you're probably spending more and more time caring for them. Even if they're still in good health, you may need to help them live a healthy lifestyle. Your parents may need help with everything from their health insurance to their diet. To avoid caregiver stress, taking care of yourself is also essential.

Staying home, reducing stress, and taking care of ourselves, both mind and body are more important than ever. That's why from beauty and personal care to everyday essentials and home cleaning – we've got you covered. "Avon"

Growing up, I loved the Wizard of Oz. There was something magical and timeless about the Yellow Brick Road and the passion of Dorothy to find her way home, Scarecrow to find his brain, Tin Man to find his heart, and the Lion to find his courage. All to find out that the man behind the curtain was just a man, whose hope and wisdom fulfilled all desires by encouraging everyone by exploring their own virtues.