He Survived Two Airplane Crashes That Killed His Entire Family
Austin nearly died after the second airplane crash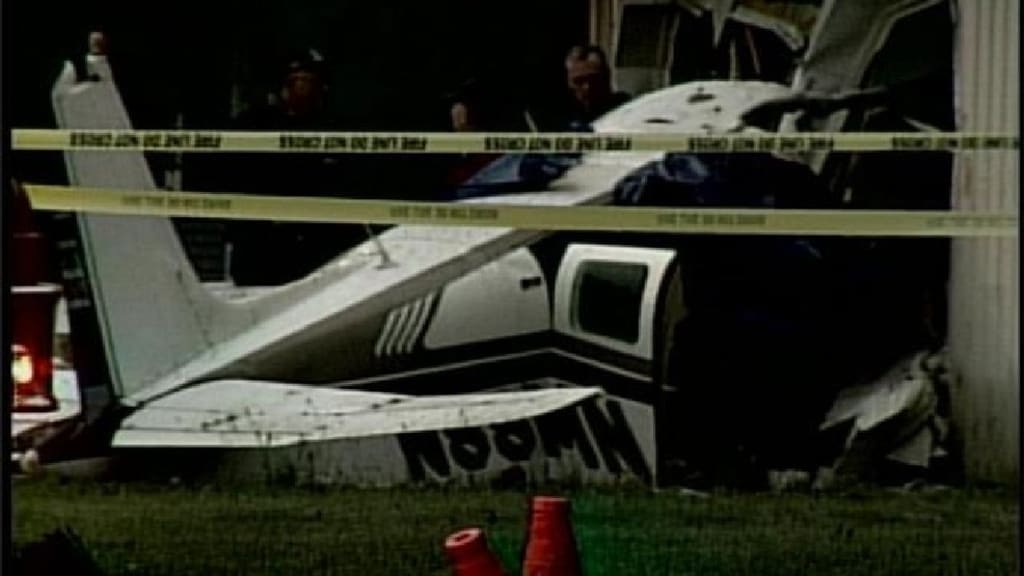 At just 8 years old, Austin Hatch lost his mother and two siblings in a horrific airplane crash. The 2003 crash occurred in the family's single-engine plane in Ft. Wayne, Indiana. Austin and his father Stephen survived.
Losing your mother and siblings is difficult for an 8-year-old who is still too immature to comprehend death. He missed his mom and his siblings, although with help from his father, healed and thrived despite the loss.
Stephen met a woman named Kim who filled a void in his life. The pair married and Kim adopted Austin, making sure he knew that she did not want to replace his mother, only give him love. Kim had three kids of her own. The blended family got along perfectly. Life was good again, although Austin and Stephen thought about their lost loved ones every single day.
In 2011, Austin was a star basketball player in high school. He loved the game even more after learning he had earned a full scholarship to The University of Michigan. He was friendly, smart, outgoing, and well-liked by his peers. Most importantly, Austin was determined to succeed in life, despite the tragedies in his life.
A Second Airplane Crash
Nine days after Austin learned he won the full scholarship, tragedy again struck the Hatch family.
Austin, his father, and stepmother headed out on the family's new, recently purchased single-engine plane on vacation. As the family returned home, the airplane crashed near their Michigan home. Stephen and Kim died instantly. Austin survived, although suffered serious injuries.
Austin spent two months in a medically induced coma so doctors could treat the traumatic brain injury he suffered. Additionally, Austin suffered a broken collarbone and punctured lung. He had to learn how to walk, talk, and eat again after coming out of the coma, all abilities most of us take for granted.
Losing his father and stepmother seemed unreal to Austin who had emotional trauma to deal with on top of treating his physical injuries. He would spend the next year in and out of doctor's offices treating his injuries.
Boy Meets Girl
Austin made a full recovery and enrolled at the University of Michigan on the scholarship he had earned all those months before.
"We are not defined by our circumstances; I believe we can be defined by how we choose to respond." Austin Hatch
At the University of Michigan, Austin starred on the basketball team, although his injuries made doing so difficult. Months into his freshman year, he transferred to a medical scholarship and acted as an assistant coach for the team. This allowed him to be part of the game he loved without further injuring himself. He also had more time to focus on his studies, which Austin found very important.
Meanwhile, Austin met a fellow student named Abby. The two hit it off and started dating. Like turned into love, commitment, and hope for an amazing future.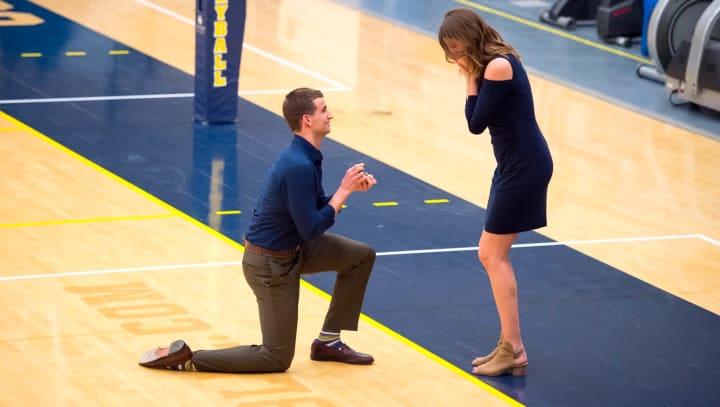 Two years after graduating college, Austin and Abby exchanged vows in a beautiful wedding ceremony. They welcomed baby Hudson the following year.
Austin's Life
Austin worked at the Domino's corporate office until he left to pursue motivational speaking full-time. He now travels across America teaching and inspiring others.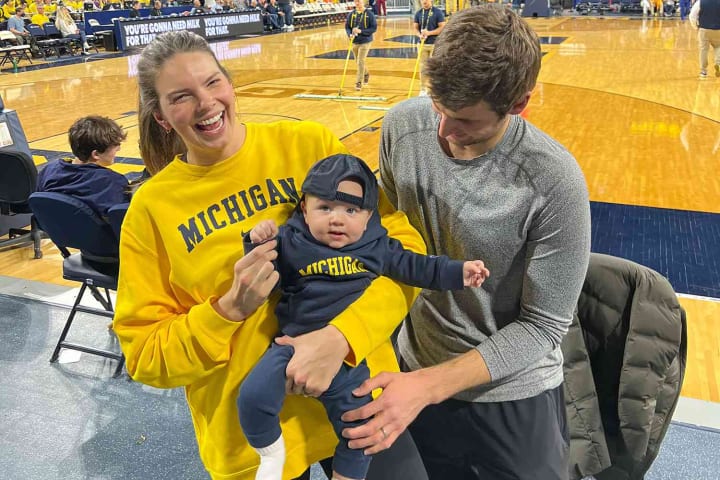 Austin says that while he has thrived despite the setbacks, he thinks about his family every day. He told People Magazine, "I do everything I can to keep their spirit and their memory alive every day."
Thank you for reading this story. If you are a true crime fan, check out one of the stories from this list!
About the Creator
The best of the worst true crime, history, strange and Unusual stories. Graphic material. Intended for a mature audience ONLY.
Reader insights
Be the first to share your insights about this piece.
Add your insights