Halloween Books for Kids
From Fun to Spooky to Frightening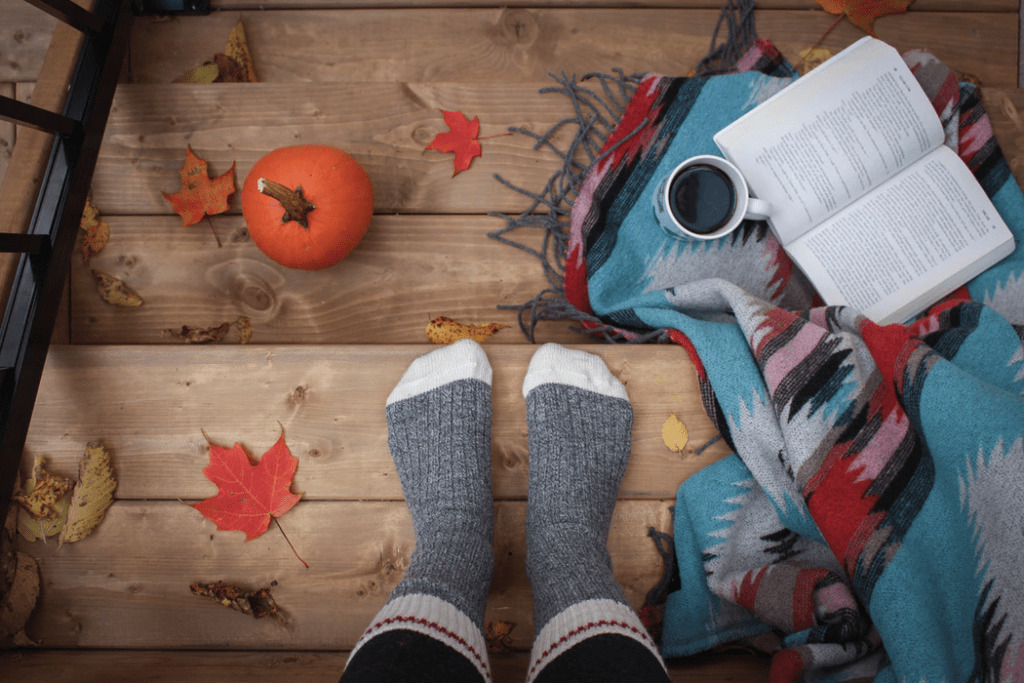 Halloween is a wonderful, spooky, and unique time of year, perfect for spinning tales into nights that grow longer and longer with the approach of winter. Here is a list of books for kids in order of age recommendation, starting with age 3.
'Goodnight, Little Monster' by Helen Ketteman and Illustrated by Bonnie Leick

I love this story because it takes something familiar like bedtime and gives it a "monstrous" twist. Some kids will love its silliness, but some might be disturbed by the pictures of Parent Monster lovingly plucking bugs out of Little Monster's fur and ears. The watercolor pictures are cute and well-rendered in soft, bedtime colors. For ages 3 to 5.
'Clifford's Halloween' by Norman Bridwell

This was one of my favorite books as a kid both because I love animals and because Halloween is my favorite holiday! It is also Emily Elizabeth and Clifford's. This story takes you through other holidays of the year, then explains why Halloween is the best because of all the activities you can do and things you can dress up as. It's a sound argument, and not really scary. For children ages 3 to 5.
'The Runaway Pumpkin: A Halloween Adventure Story' by Anne Margaret Lewis and Illustrated by Aaron Zenz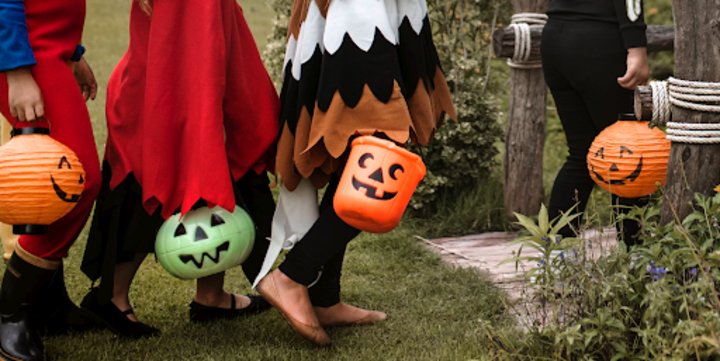 I love the Runaway series for little kids! (There are also The Runaway Santa and Michigan-centric The Runaway Mitten.) The art is simple, colorful, and adorable, and the stories are easy for young children to follow and maybe learn to read themselves one day. I love that the mother pumpkin supports her child's desire for adventure while keeping the little pumpkin safe and assuring he feels loved. This is a fun, not scary Halloween story for ages 3 to 6.
'Room on the Broom' by Julia Donaldson and Illustrated by Axel Scheffler
This book has great, more detailed art. The story is about working together when "disaster" strikes, and giving back to those who have helped you. Another fun, not scary Halloween story for children ages 3 to 7.
'Nightmares: Poems to Trouble Your Sleep' by Jack Prelutsky and Illustrated by Arnold Lobel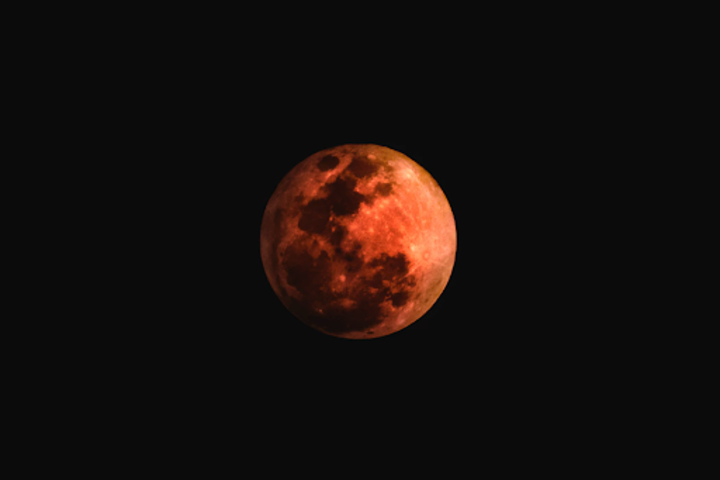 Nightmares and its sequel The Headless Horseman Rides Tonight: More Poems to Trouble Your Sleep are wonderful and fun Halloween-themed poems by master of children's poetry Jack Prelutsky. I still love reading his poems. Great for reading out loud! For ages 4 to 8.
'Scary Stories to Tell in the Dark' by Alvin Schwartz

My brother and I LOVED the Scary Stories books (3 in total) when we were growing up. Looking back, most of the stories aren't all that scary, many based on urban legends, but when you're a kid, they're pretty spooky! The original art by Stephen Gammell was borderline nightmarish, even as I look back as an adult. In 2011, Harper Collins re-released the series with new, slightly less creepy illustrations by Brett Helquist. All the same, recommended for ages 8 to 12.
'The Witches' by Roald Dahl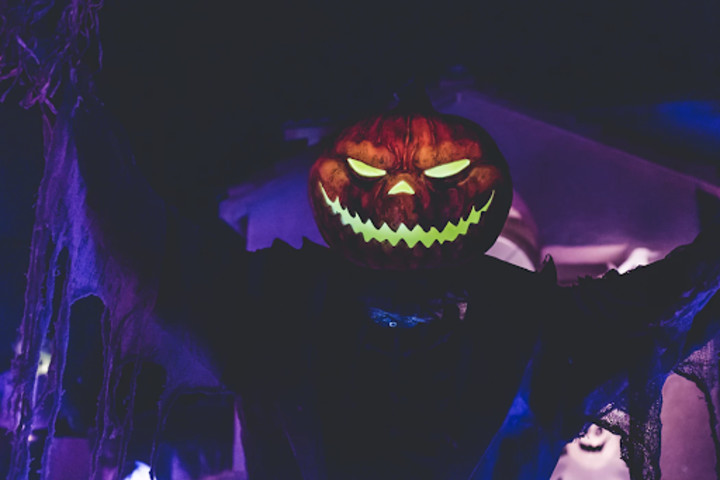 I took this book on vacation when I was a kid, and I was so enthralled that I wanted read rather than do whatever it was we were on vacation to do. (I don't remember. I only remember reading.) Dahl wrote some of my favorite books when I was young, and The Witches is among his best. He really makes the concept of the mythical witch his own, and bears no resemblance to real life witches. Recommended for ages 8 to 12.
'Coraline' by Neil Gaiman
There are several Neil Gaiman books out there that are appropriate for Halloween, but I chose Coraline for this list because of its unique imagery, strong female heroine, and universal story of "be careful what you wish for." The movie is also good, and there is a graphic novel format if you prefer that to novels. For ages 8 to 12.
'The Halloween Tree' by Ray Bradbury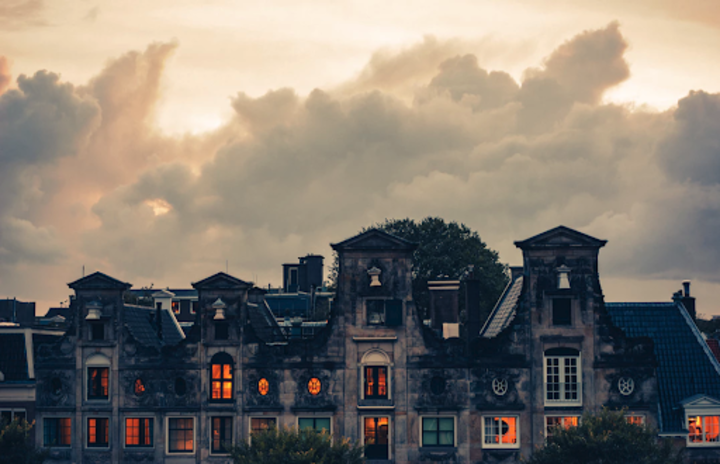 A quick read of a fast-paced story that actually takes place on Halloween night and details the history of the holiday via a group of trick-or-treaters travels through time. The only age range I could find for this one was "for kids of all ages," but it's Ray Bradbury, so take that assessment with a grain of salt. Perhaps 8+?
'All Hallows' Eve: 13 Stories"'by Vivian Vande Velde
Another anthology of short stories that take place on Halloween. According to the book description, these stories range from "disturbing to the downright gruesome," and it recommended for teens 12 and up.
children

Crysta Coburn
Crysta K. Coburn has been writing award-winning stories her whole life. She is a journalist, fiction writer, blogger, poet, editor, podcast co-host, and one-time rock lyrics writer.
See all posts by Crysta Coburn →