Gift Your Child The Habit Of Reading And They Will Thank You For Life
Good habits make future careers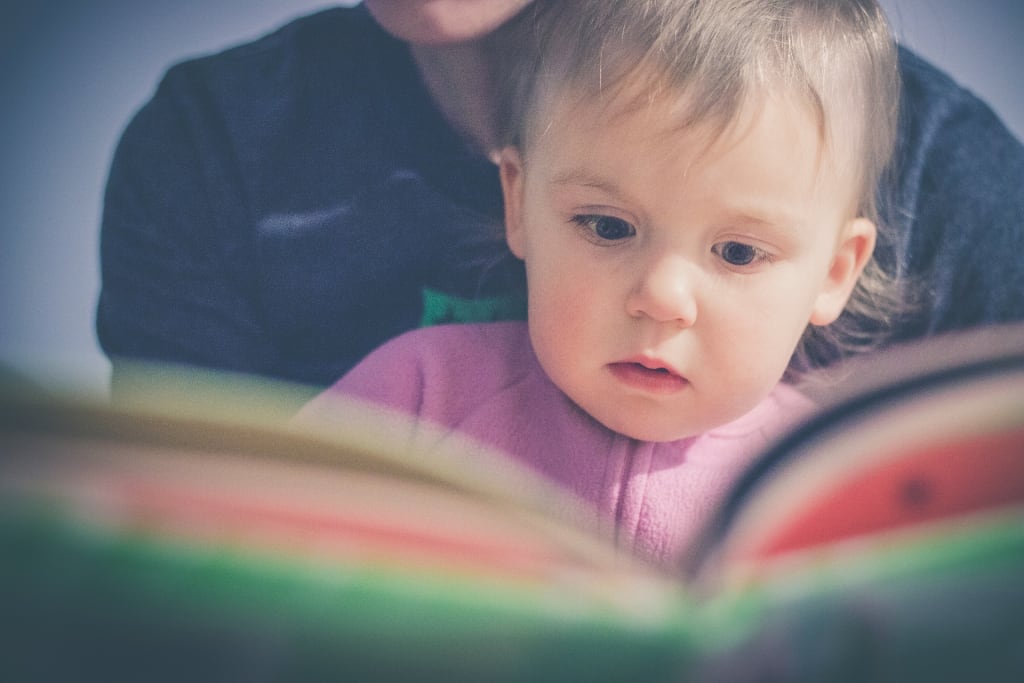 Image by StockSnap from Pixabay
The world has evolved; over the past few years. Technology has changed how humankind, including children, sees the world. However, some things don't change much, such as books.
Books are great tools for everything and everybody's needs, from improving cognitive skills to gaining knowledge and wisdom. The value of books is unexplainable; words will never justify how effective it is, more so to the children.
Children hold the future of our planet. Thus, preparing them for it is very much required. That is why making them read notable books is so important.
Imparting the habit of reading books in children at an early age is the best move every parent can make. It's the responsibility of every parent to make sure that their kids flourish as they grow.
In all of the aspects of life, children's books can prepare youngsters for the future. As long as you are picking the most suitable ones, you should be good to go.
However, picking out books for your children can be a tricky task. And I realized this which trying to impart the reading habit in my 2-year-old. First, seeing that the book can give your child some moral lessons and superior knowledge is a must. But, at the same time, it is essential to choose something that would attract the kids.
Children have a shorter span of attention compared to adults. And, for most kids, they would find it tiresome to read. But the reason for this is that they haven't found their interest just yet.
Fortunately, many kids authors are creative enough to bridge this gap. These specialist authors publish children's books that can surely captivate every kid's attention. Stories that are amusing and meaningful are the right start and can surely kick-start a child's love for reading.
This article lists the measures you should take to keep children interested in books.
#1) Delegate A Certain Time for Reading
Making reading a routine is a perfect way for the kids to be attracted to it. You can develop a daily reading habit by keeping a weekly schedule. For them to not get easily bored, you can plan trips to libraries. My kid loves this and is always looking forward to it.
You can also introduce them to new books or topics at frequent intervals. You can't give them the books to read every day; they will only end up losing interest in the habit of reading. The new topics will keep the excitement for reading periods. Choose books that have many colorful pictures and graphics for them; it's a proven way to attract their attention.
#2) Don't Put Pressure
One of the biggest challenges of attracting children to reading is to keep them interested throughout. Everything must be as captivating to their eyes as possible. In the initial days, it would be frustrating to get your kids to read books. Putting pressure at this stage will only take them away from reading as they will feel the pressure and start doing it as a routine rather than a habit.
Always make an effort to keep it light and fun. Make it feel like a positive experience. Every child loves a positive learning environment. It is the only way for them to develop correctly. Plus, reading should always be fun, not a burden.
#3) Lead By Example
A child will always follow his parents first. So, if you want your kids to do good, you should be their role model. If you want them to read books, you should make sure that you do the same yourself. Once they see you reading, you will see the interest develop in them automatically. A good practice is to have them beside you as you read, and they read their own.
The third point is not specific to reading; use it for everything you want to impart to your kids.
Key Takeaways
To sum it up, making children love reading books will help them bring a positive change in life. It is one habit they will always benefit from, no matter which industry or field they take up in the future.
The brilliance of children's literature is incomparable. Reading books allows children to expand their vocabulary to comprehend things easily, making it easier for them to understand the world better. Start by getting books that excite them, and you will gift them the most important habit of their life, one that they will always want to thank you.
parents
A banker by profession and a writer by passion. My life has always been full of ups & down, a treasure which helps me to pen down my memories. Technology and self-help are my drivers and reading is my hobby.
Thanks for your time.