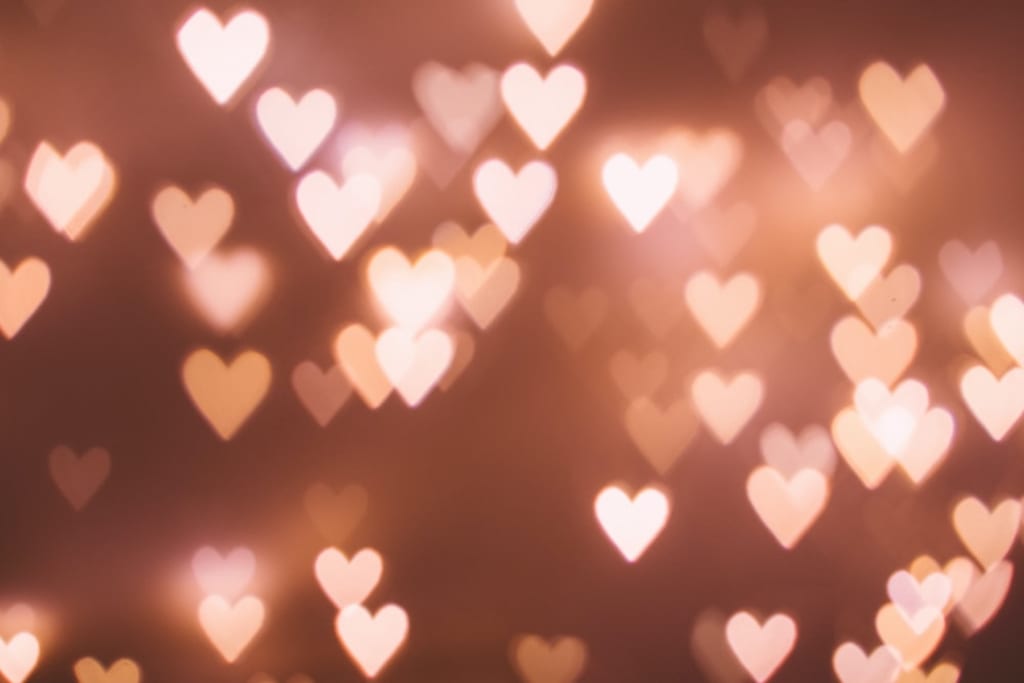 Mom,
She did not give me life, but I became her life.
She let me walk on my own path never ahead always behind or to the side guiding and pushing but rescuing.
When I was sick she would would rub my head , when I was sad she would cry with me, she laughs at all my jokes, and is the only one that I know who I stalk on face-time and will answer, even at her age. She also listens to my obsession with serial killers and roles her eyes or gasps when I tell her all what I am reading and listening to.
Her food cooking could use some work, one time she put a whole garlic glove in my Uncle's biscuit, she always is taking the recipe an adjusting it to what she thinks, not real oil substitute with applesauce, don't add sugar.
Her driving is terrible, and I get it now when I whip around a corner or don't use my blind spot where I got it from, it's fast it's we need to be somewhere now because we are running late.
Her faith is strong, and she wants us to have strong faith too, by going to church, or praying for her, for us for our family and even people that just need a little extra, she has them at the front of her mind, not just herself, but always thinking of others.
She is kind, and thoughtful, strong and assertive, her outside can be cold but if you get to know her behind the layers tucked away is a warm undertone of sunshine and butterflies waiting to be released.
Never to judge, or sometimes too much, but having the best intentions she wears her heart on her sleeve. She struggles with getting the right thing, or sentence out and will say you know what I mean. Laugh shake her head and move on from the thought.
They said it would be tough when she adopted me, that our bond would not be strong at the age of two I already knew my surroundings and it did not include her .. just yet. She was patience and never gave up, the unconditional love we all need.
I put up a fight for most of my life, not wanting to let her in, she would follow me on her bike, to make sure I was doing the right thing, not drinking or smoking, and stalking me.
She wanted so much for me to do the right things, to be smart and brave and honest, to have a kind heart, and be selfless. To be polite yes and no, a friend and a daughter to have both in one, seemed a little far fetched at the time.
Looking back what she wanted is who I developed to be.
A girl who is sometimes afraid, but mostly okay, with a kind heart on her sleeve, not always patient but kind and fair, and does the right thing on any day.
Fast forward those years, the ones we never want to go back to , with the ups and the downs and the highs and the lows we can finally settle into a life that we made even if it took us years to grow.
Now she is the only one I really trust, the only one I share my secrets, and discuss my dreams with.
She comes over uninvited, right in the house not a knock, or a ring of bell she is welcomed in, to the exciting sounds of our voices, and the dog wagging his tail that grandma is here. The dog will run to grab his treats to show her , we will wrap our arms around her, with happy emotions.
She waited and waited her friends would tell her I would come back, and just like that they were right , I found my way back to her. I always knew I would.
She is all of my favorite season wrapped into one, she is the smells of home, and comfort. I love to sip our apple tea together, in our comfy clothes, chatting and watching a show I forced her to watch. She secretly loves every second of it.
I love to tell her what she should do, buy new lotion, or new shoes, she never gets upset by the suggestions I make, only to laugh and say maybe later.
If I offer her a chocolate milkshake she won't pass it up, or a delicious treat she says she shouldn't have but indulges in it with me.
This last year I have needed her the most as I start my own journey into motherhood, and every step of the way she has been my fan, my personal built in assistant my therapist, my coach. She never missed a beat, she never misses a beat, even though sometimes it's hard for her to keep track,
I have told her to get an organizer a planner. She just laughs. She can never find her glasses, she is always missing things, my husband will laugh and say the same thing, when I start to misplace things.
Traits that are identical, eye rolls and expressions, they aren't something you learn over night, it's more of years together. We have been together for some time, the years continue to move on and we continue to get older.
She is my best friend.
Love M
About the Creator
𝙰𝚜𝚙𝚒𝚛𝚒𝚗𝚐 𝚆𝚛𝚒𝚝𝚎𝚛
𝙷𝚘𝚝 𝙳𝚘𝚐 𝙲𝚘𝚗𝚗𝚘𝚒𝚜𝚜𝚎𝚞𝚛
𝚆𝚒𝚏𝚎 + 𝙳𝚘𝚐 𝙼𝚘𝚖𝚖𝚊
𝙱𝚎 𝚂𝚝𝚎𝚊𝚍𝚢 𝙸𝚗 𝚝𝚑𝚎 𝚂𝚙𝚒𝚛𝚒𝚝
𝙵𝚛𝚎𝚎 𝙸𝚗 𝚝𝚑𝚎 𝚂𝚘𝚞𝚕
Reader insights
Be the first to share your insights about this piece.
Add your insights