Five Ways that Being a Father Will Change Your Life
Being a father will change the way you think, no doubt about it!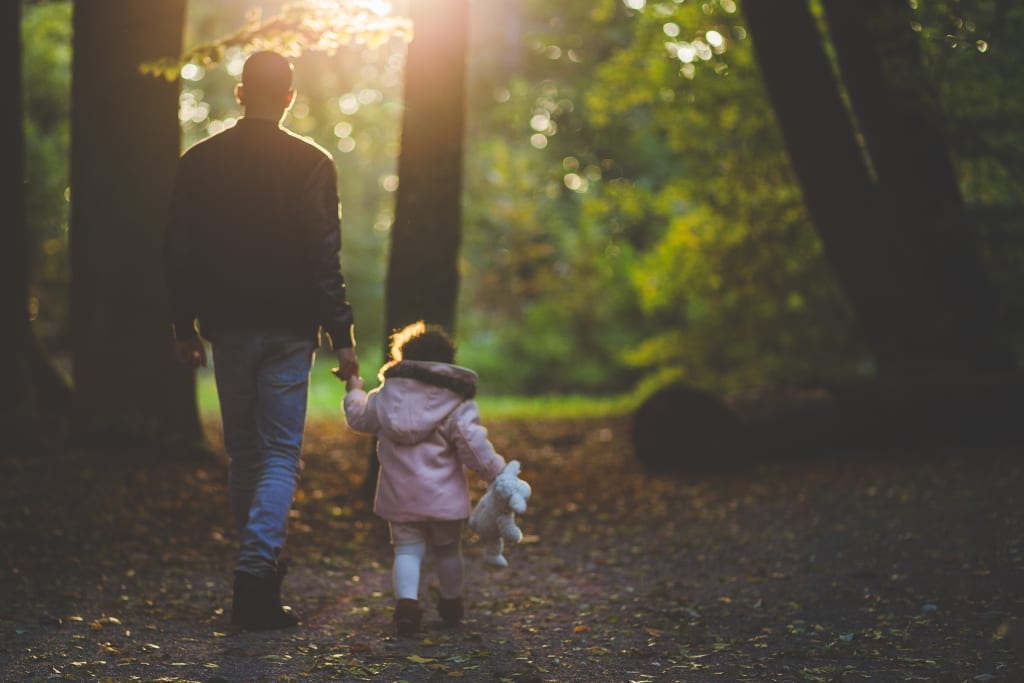 1. Being a father can make you less reckless in your decision-making.
Let me elaborate. When I was younger, pre-marriage and fatherhood, I was only responsible for myself. If I made a reckless decision, such as going bungee jumping, and I happened to break a leg, then it would have only impacted me. Having dependents makes you think before you just jump into something that may negatively impact your family. Even many little decisions may have a large impact, good or bad, on your family so think before you act.
2. Being a father causes you to keep a closer eye on your finances.
Children are expensive. Diapers, toys, baby clothes, baby formula, and all the other baby accessories that we think we "need" all add up, greatly impacting your wallet and bank accounts. Don't get me wrong; when I was single, I still had a close rein on my finances, but having a child has literally made me watch every penny as it is spent. Fortunately, my wife is incredible at saving money and finding the less expensive brands of various items for our daughter so this has made a world of a difference in our lives. Also, I see a lot of parents who open up a savings account for their children from day one and I believe this to be a great idea.
3. Being a father causes you to think about the future more.
Honestly, the life insurance that I currently have at my job is quite minimal and would not go very far if anything ever happened to me. Fortunately, I am still pretty young and I pray that nothing will happen to me anytime soon. However, you never know because obviously we are not guaranteed tomorrow and having dependents has really caused me to think about possible life insurance options for the future. Hopefully in the future, as I continue to delve into my career, I will be able to pursue better life insurance options as a safeguard for my family.
4. Being a father often motives you to take authority and be a disciplinarian.
Having a 3-year-old has forced me to learn and think of ways to be a better disciplinarian. Toddlers constantly test the limits, which is to be expected as part of their natural development. Having authority over a child is incredibly scary at times, but I have learned that I must be willing to discipline appropriately if I want her to grow into a respectable adult one day. Admittedly, there are times where I just look at my daughter and I cannot help but turn around, or duck into a closet, to laugh at her unbelievably extreme stubbornness. Usually I can afford to do this on occasion if my wife is on standby for speedy backup. My wife understands and we strive to balance each other out through this process of disciplining and reminding our daughter of who is in charge. Every day I am learning more and more of how to institute my authority as a father; however, I still have a long way to go.
5. Being a father makes time appear to fly by faster.
Kids grow up too fast. I remember the day that my daughter was born like it was just last week. I keep thinking in my head that I only have 15 more years before she will graduate high school. The time will fly past, which is why every day that I am with my sweet little girl I truly embrace the moments that I get to spend with her. Quality time with children is just so precious and the investment in their lives will last them and you for a lifetime.
parents
Husband. Father. Academic Advisor. Musician. Writer. Aspiring licensed mental health counselor.