Five Activities to Strengthen Your Family's Bond During Quarantine
strengthen your family bonding by following these tips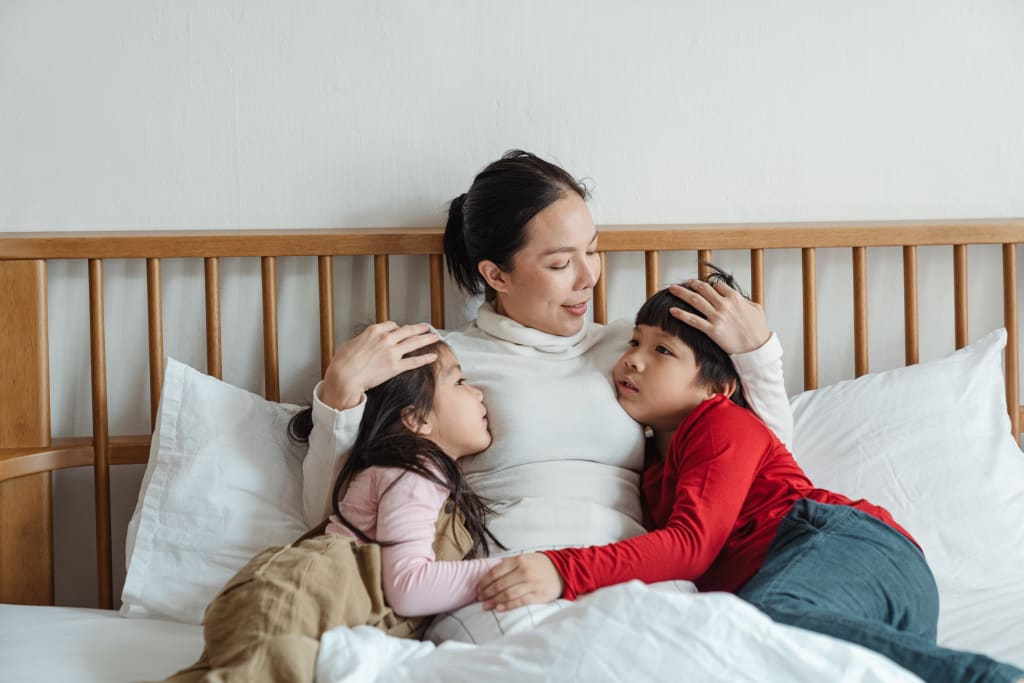 If you're in the same boat as many others, you're spending a lot more time at home these days due to COVID-19. Maybe your state has mandated orders to stay home or maybe you're doing it voluntarily. If you're lucky enough to have family at home with you, this is a perfect opportunity for everyone to really connect and benefit from this extra time. Here are five activities you can do together while you ride out these days of quarantine.
Keep Your Eyes on the Prize
So much has changed over the last several weeks, and it's left millions of people riding an emotional roller coaster. Holidays and special celebrations aren't being traditionally celebrated, families are cancelling vacations, schools are closed, children are missing their routine and friends, way too many people are out of work, and grandparents and grandchildren are longing to hug each other. It's a lot and it can weigh heavy on your emotions. What can you do?
Instead of chalking up the things you're missing as disappointments and letting them pass you by, hold on to them and store in your family wish box. The concept is simple. Whenever you're missing something; maybe it's going out for ice cream — write it down and put it in the box. When life does resume some sort of normalcy (because it will!), go through the box together and fulfill as many wishes as you can.
Focus on Giving
Teaching your children to give to others is one of the most valuable things you will do as a parent. And with such a focus on family these days, why not broaden your circle? There are thousands and thousands of less fortunate children all over the world who need monetary and emotional support in order to survive. Everything from basic nutrition to education are common needs that won't be met without sponsorship. Faith based programs for sponsoring a child will give you and your family the chance to not only help a child (or children) in need, it can reinforce the power and importance of faith in your lives. Your child could even end up sharing a birthday with a child your family sponsors, which would be a pretty unique bond.
Take a Trip Down Memory Lane
Do you ever look at photos after you take them, or do they tend to just hang out in your phone? If it's been a while, quarantine is a great time to make some popcorn and get everyone cozy for a slideshow. You'll smile together, you'll laugh together and maybe you'll cry together. You'll probably feel closer afterwards, too. If you have access to older family photos, definitely be sure to share those! This is an awesome way to break down some or all of your family tree, and show your daughter that she does in fact have her great grandmother's nose.
Have Some Friendly Competition
There's nothing like a good dose of competition to rally everyone together. This is a great time for you to dust off the board games that have been in your closet for way too long, or maybe you have little ones and imaginative games are more your style. Indoor and outdoor obstacle courses are fun for everyone, and cook-offs are always a sure hit. Try having a family game night once a week to give everyone something to look forward to.
Talk to Each Other
Do you know how everyone in your family is really doing with this whole COVID-19 situation? There's no doubt that this is a weird and scary time and everyone is going to experience it in different ways. Some days will be great, some days won't. Maybe your five year old seems to be handling this like a champ, but your eight year old has been acting out more than usual and just doesn't seem like her usual cheery self. Being there for each other no matter what is absolutely essential. Setting up a weekly family meeting (and actually sticking to it) will allow you to check in with each other and get a handle on how everyone is doing. Effective communication will not only make everyone feel more in tune and understood, it will strengthen your family bond overall.
It's true that these are unsettling and scary times, but there are many things you can do to ensure your time as a family at home leaves you with a sense of security, feeling connected to each other. Remember that this is a unique opportunity to bond with family, especially if time together before quarantine wasn't a common occurrence. Ideally the time you spend together now will shape the mold for the future, and you'll be a stronger family unit because of it.