Final Words My Dad Told Me Before He Died - Jaypaul
The experience that changed his life.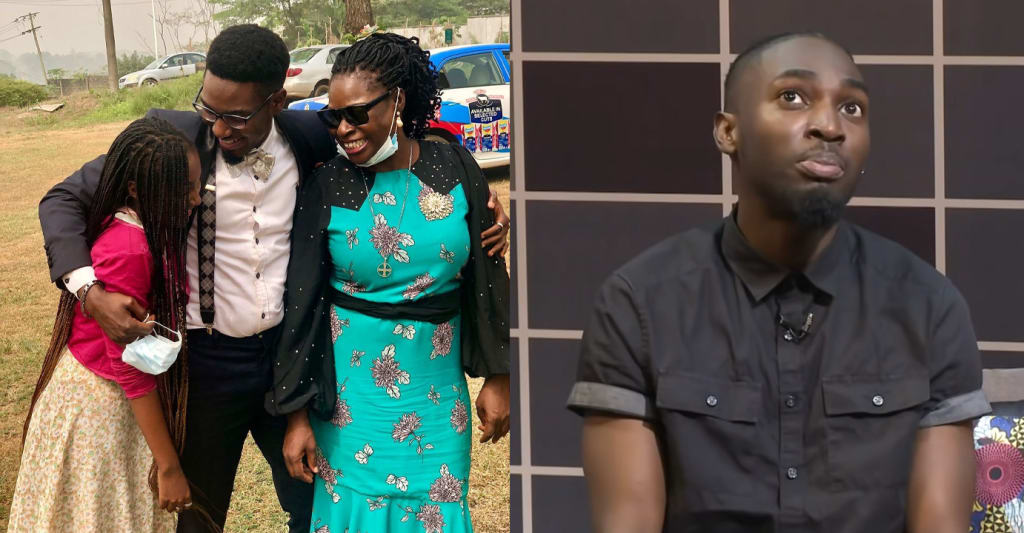 This just concluded season 6 of the Big Brother Naija show, Big Brother Naija: Shine Ya Eye was a very interesting one filled with drama, fun, and a whole lot of romance. By far one of the most romantic and expressive housemates in the Big Brother house this season was none other than 28 year old lover boy, Jaypaul.
On the show, he was known for being very expressive and in one of the show's most Awww moments, he gave flowers to a fellow contestant that he liked Saskay.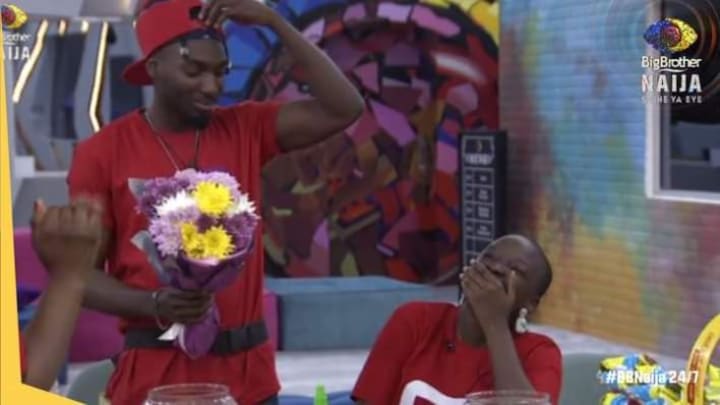 Now during a new interview, Jaypaul was asked about his lover boy ways specifically about if he has always been this expressive and if he's given flowers to anybody besides Saskay.
The Big Brother Naija contestant opened up and shared a story about the last interaction he had with his father before he died - an interaction that very changed how he chose to live his life. This is what Jaypaul said about that final interaction and his expressive romantic nature.
**Before reading on, please make sure to like and follow my Facebook page (Jide Okonjo) so you don't miss out on any new and interesting lists, articles, and stories that I post every single day. I have a really fun page. If you like my page, you will have fun too. So what's stopping you? Like my page and let's have fun together!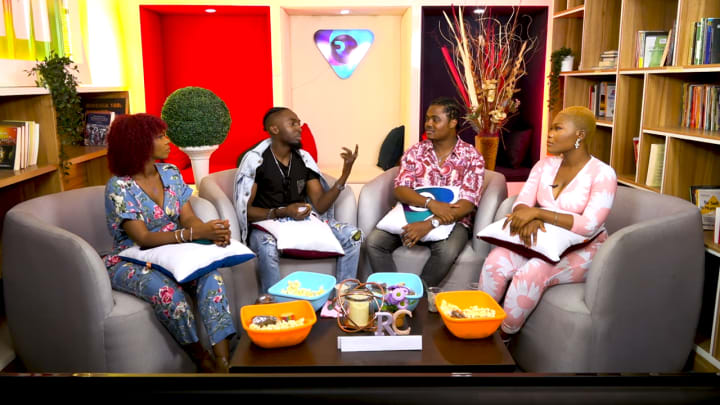 During an appearance on TVC's Reality Check, one of the hosts asked Jaypaul saying:
"Have you given any other person flowers besides Saskay?"
To which Jaypaul responded:
Yes! My secondary school when it is valentine's, I dey buy flower, I dey buy perfume. So it is something I do. That is who I am. I'll tell you why.

So I lost my dad in 2014. My dad is a great guy, my best friend, but he had never had the opportunity like I would do all the great things in this world, he would never say to me 'I'm proud of you, you're amazing' but he will say it to other people. But I always wanted that from him. When he passed, two days before he passed, he sent me a text message that said 'I'm proud of you.' I saw it and was like 'Wetin dey sup? Why is my dad sending me this?', I didn't reply and he wasn't in the same place with me. He was in Calabar, I was in Lagos. Two days later, he sent it on Friday, on Monday morning I got a message that my dad had passed. So that was a conscious awakening for me that whatever I feel for anybody, my kids or anybody in my life, I will tell you because I don't know what the next second may bring.
Wow! It is so sad that Jaypaul never got to reply his father's message but it's wonderful that he's taken such a sweet lesson out of it and is now applying it to not only his love life but his life in general. Good for you Jaypaul!
What do you think about this story? I love the lesson Jaypaul pulled from it. How about you? Let me know what you think about the story by leaving a comment on my Facebook post. I'd really love to hear what you think about it.
That's All.
I hope you've had fun. Don't forget to like my page (Jide Okonjo) if you don't already for more stories like this, the fun never ends!
To catch up on other content you might have missed, click here.
Until next time, have a wonderful rest of your day.