5 Celebrity Children With The Most Expensive Cars
We can't be jealous of kids, right?
We still aren't allowed to be jealous of kids right? Alright, still just checking because today's post is yet another one that made me have to ask. After I shared with you the list of "5 Celebrity Children With Very Expensive Phones" and we all collectively looked at those kids with just a tinge of jealousy, I got a couple of messages from some of you telling me to make another post about the lavish life of celebrity children.
Well, your wishes have been granted. Today, we'll be counting down 5 Celebrity Children With The Most Expensive Cars. Some children on this list are as young as 3 months old. Are you ready to jump in and find out who they are? Then let's go!
**Before reading on, please make sure to like and follow my Facebook page (Jide Okonjo) so you don't miss out on any new and interesting lists, articles, and stories that I post every single day. I have a really fun page. If you like my page, you will have fun too. So what's stopping you? Like my page and let's have fun together!
1. Imade Adeleke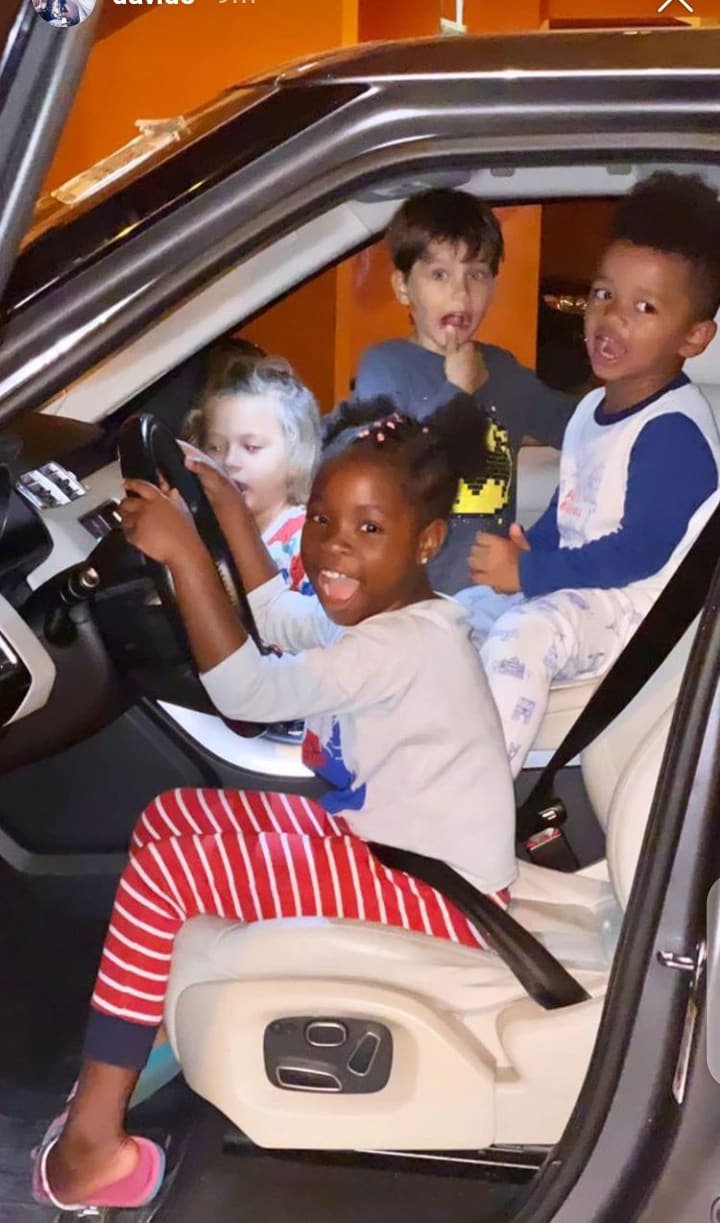 For her 5th birthday this year, Nigerian singer Davido gifted his daughter Imade a brand new Range Rover car which at the time of purchase reportedly cost around $90,000 (over 37 Million Naira).
Sharing picture and videos of Imade with the car to social media, Davido captioned the picture "Happy early birthday baby, daddy loves you!! Enjoy your MOTO"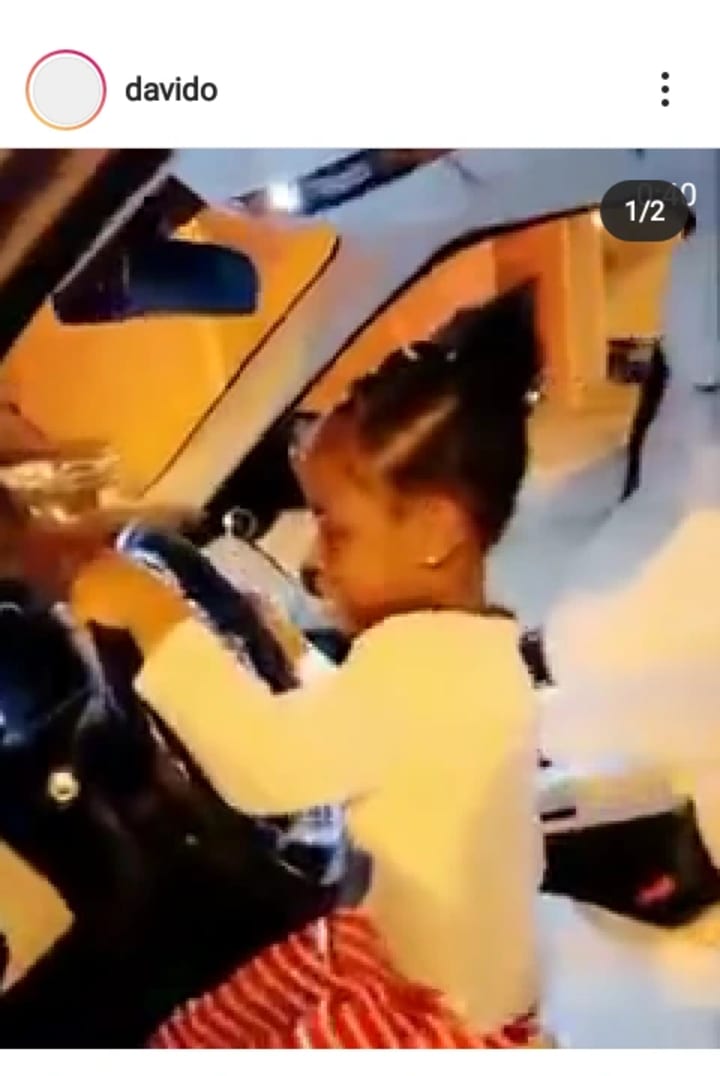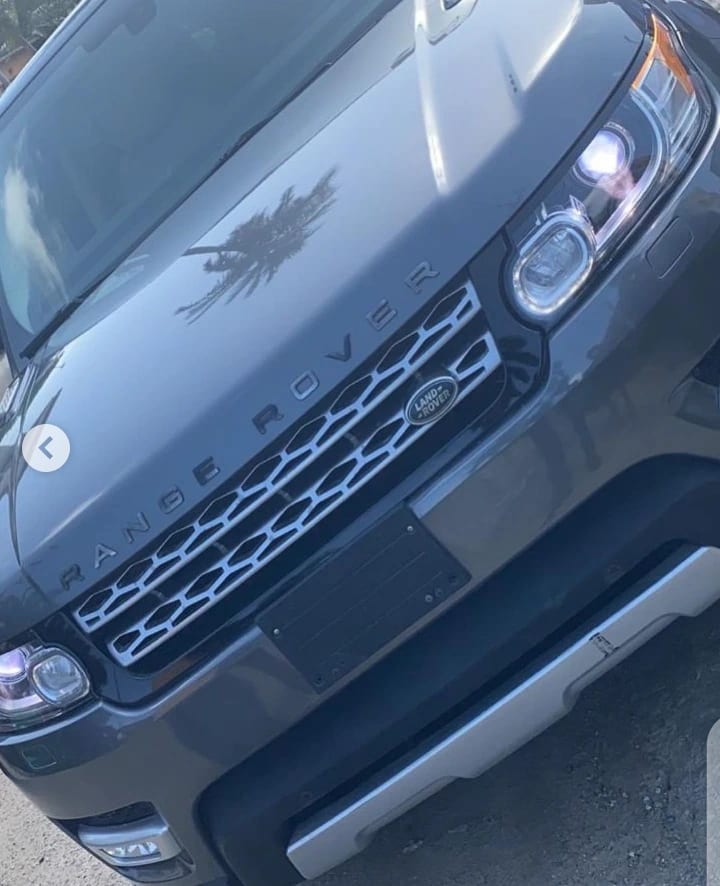 2. Rev. Obofour's Daughter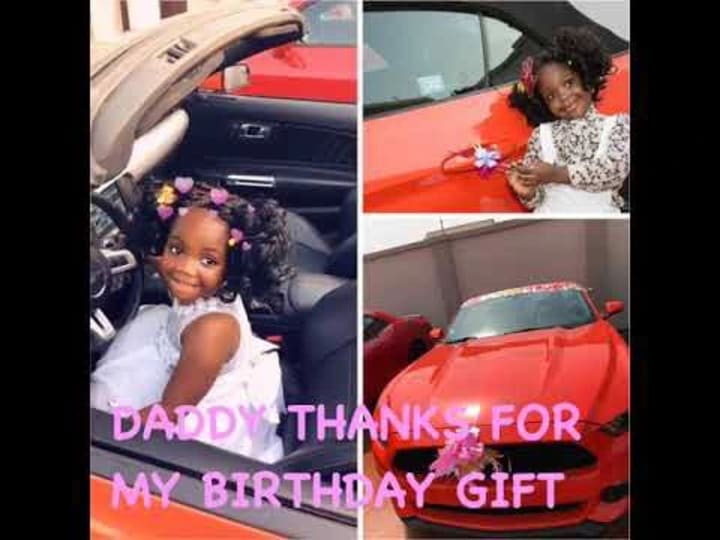 The internet was left in shock in 2018 when popular Ghanaian pastor, Rev. Obofour bought his nine year old daughter at the time a Ford Mustang car. A Ford Mustang is very expensive and some people thought that there was no reason to purchase such a lavish gift for a child. Well, the daughter sure looks happy!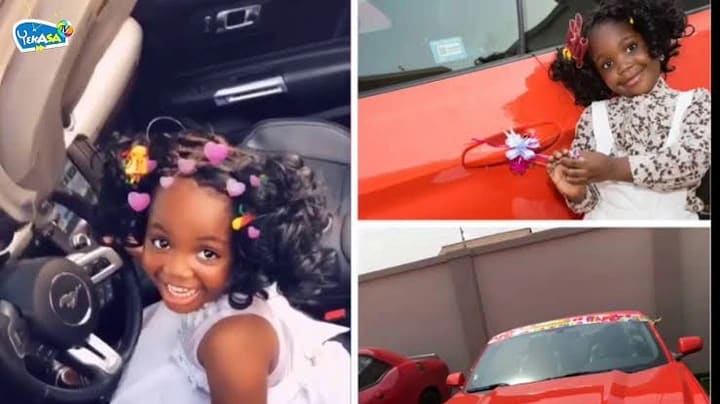 3. Mompha's Son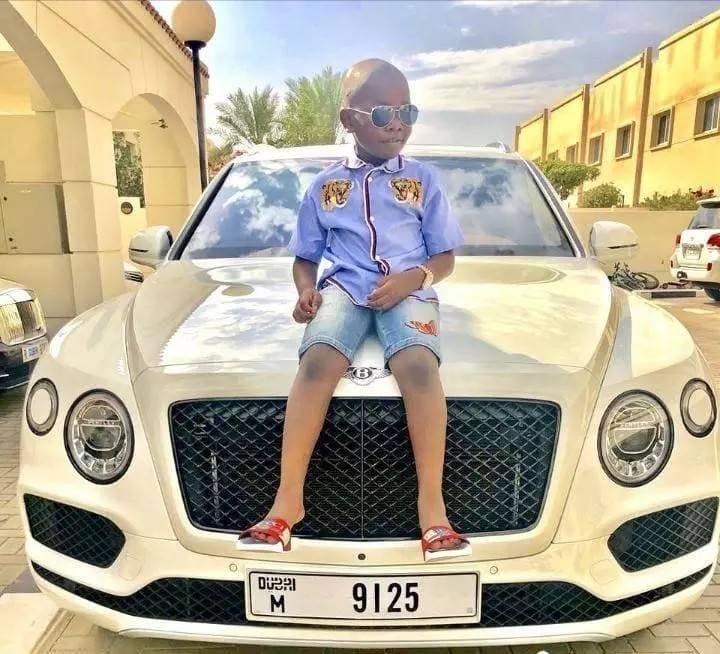 A constant name you can expect to find on lists like this. Socialite and prominent big boy Mompha in 2019 was slammed after he purchased a Bentley Betayga for his son shortly after former friend of his Hushpuppi bought himself a Bentley for Valentine. Taking to Instagram, Mompha showed a picture of his son with his new Bentley captioning it: "no one can outshine the money man!!!"
Another car to add to the already very large fleet.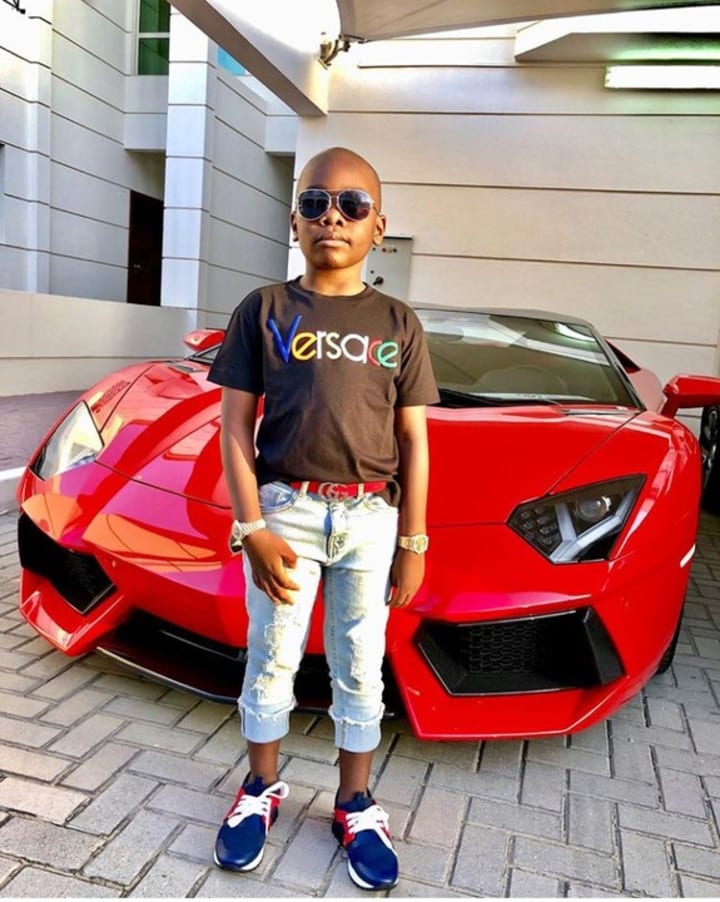 4. Isrealla Bushiri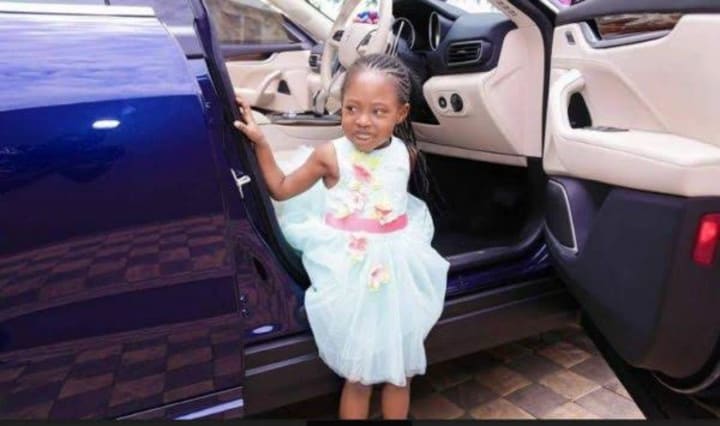 Popular Malawian prophet, Prophet Bushiri in 2017 caused quite a stir when he gifted his daughter Isrealla Bushiri who was four years old at the time a brand new Maserati car for her birthday. The little girl seemed overjoyed as she posed in front of her new car.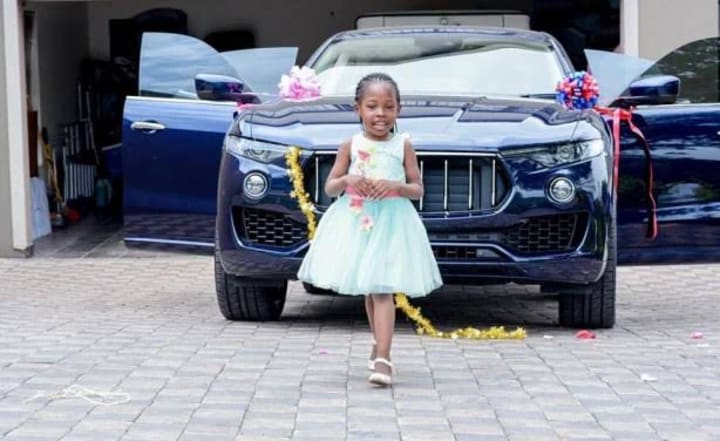 5. Jayce Ikeji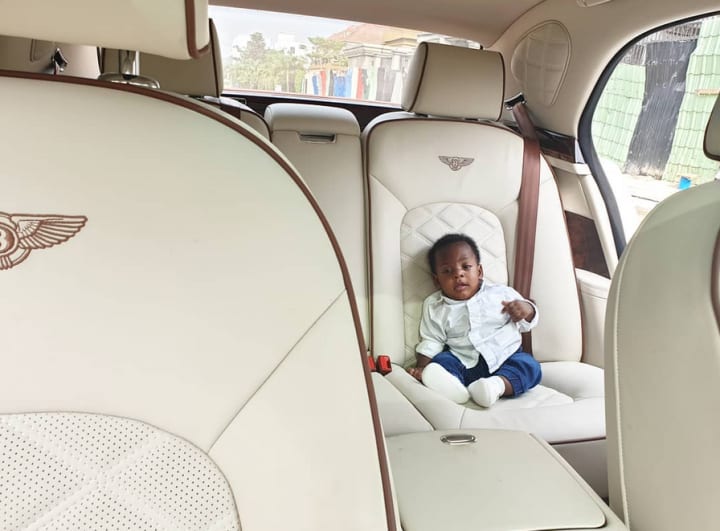 While she was in Atlanta pregnant with her son, blogger and Nigerian socialite Linda Ikeji says that she bought a Bentley Mulsanne to celebrate his coming into her life. Three months after his birth, the little man's car finally arrived and Linda created a blog post about it titled "The Bentley Mulsanne I bought for my son has finally landed in Lagos. Yay!"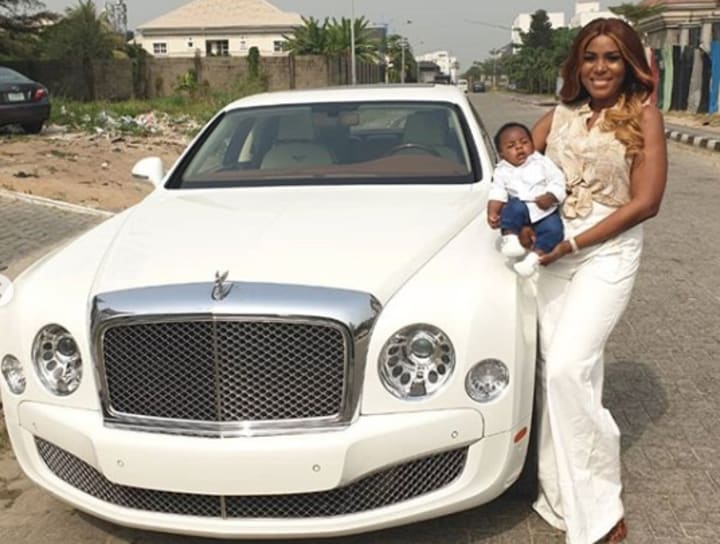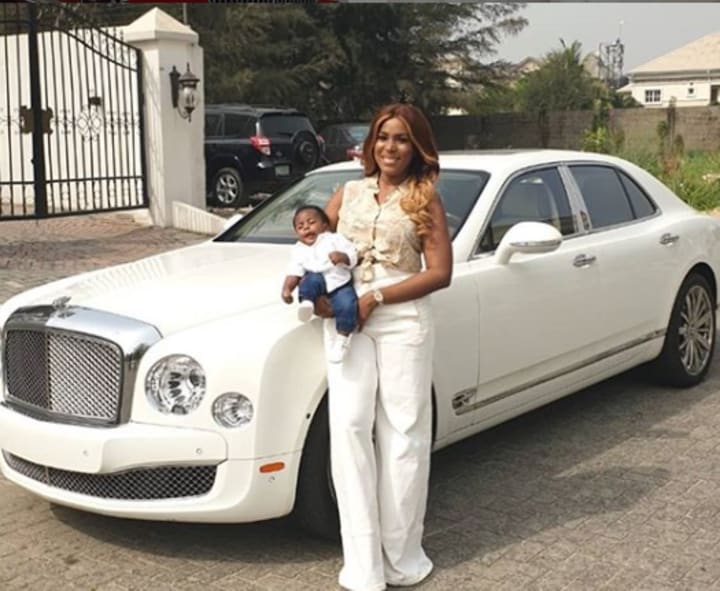 Wow! To have your own car, Bentley for that matter already in the garage parked at just three months old. These celebrities should take it easy on us abeg! Some of us are still just managing our 2001 Honda. Wahala for who no go Bentley at 3 months old oh😂
That's All.
I hope you've had fun. Don't forget to like my page (Jide Okonjo) if you don't already for more stories like this, the fun never ends!
To catch up on other content you might have missed, click here.
Until next time, have a wonderful rest of your day.