Fashionable and Functional: Stylish Winter Outfits for Newborns
As the cold winds of winter start to blow and snowflakes gently descend from the sky, parents find themselves faced with the delightful challenge of keeping their newborns warm and stylish.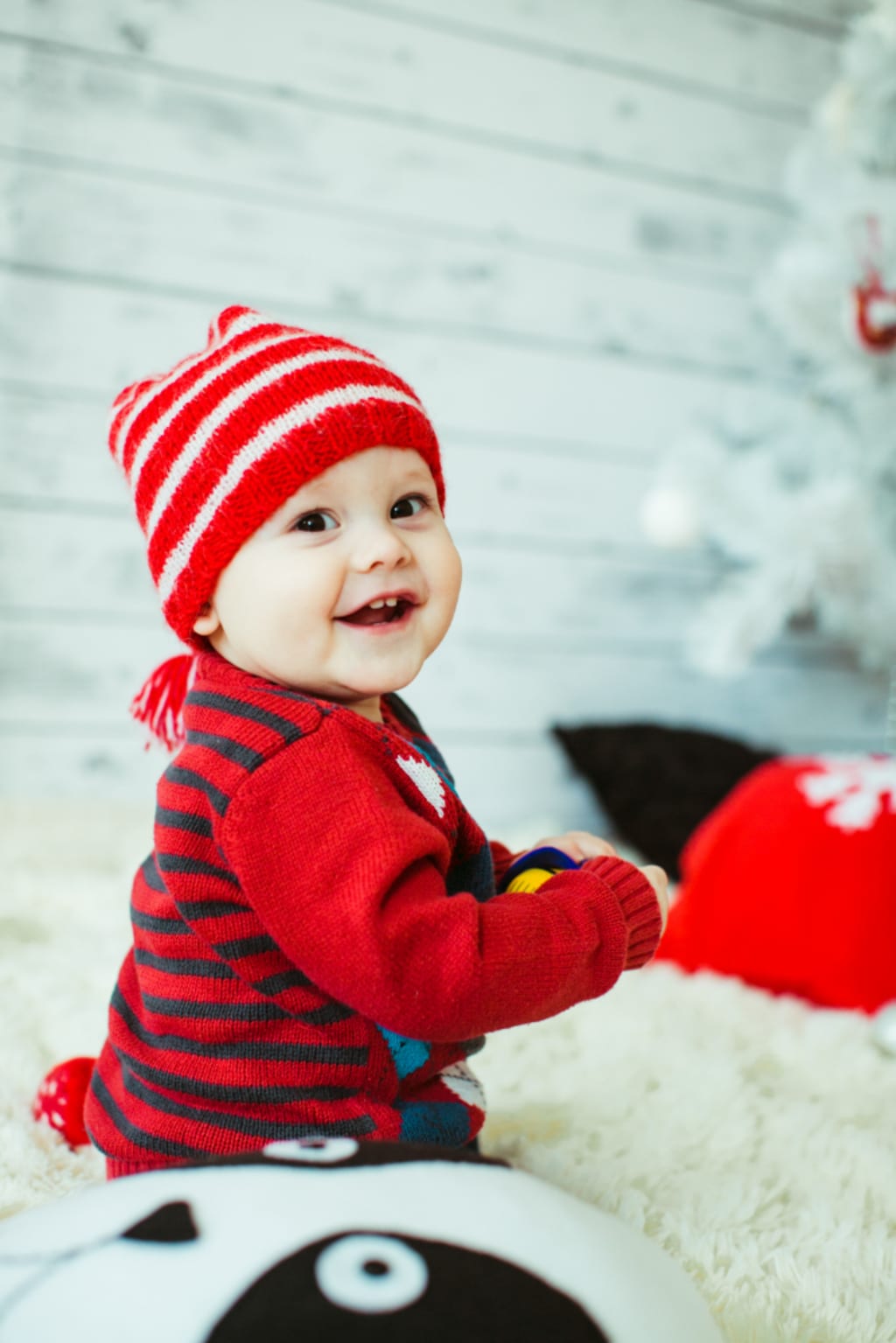 While ensuring the comfort and safety of their little ones is a top priority, many parents also yearn to showcase their baby's fashion sense. The good news is that with a plethora of fashionable and functional winter outfits available, it's entirely possible to keep your newborn cozy and chic during the winter months.
1. Layering is Key
When it comes to dressing your newborn for winter, layering is a fundamental strategy. This approach allows you to adjust their clothing to the changing temperature and helps maintain a comfortable body temperature. Begin with a soft, breathable base layer, such as a onesie or a thermal bodysuit, to keep your baby's skin warm and dry. Ensure that the base layer is made from a gentle, hypoallergenic material to avoid any skin irritation.
2. Adorable Onesies
Onesies are a versatile and practical choice for your newborn's winter wardrobe. Opt for baby onesies with long sleeves to keep those tiny arms warm and secure snaps or zippers for easy diaper changes. These can be found in a wide range of designs, from classic solids to charming patterns and cute animal prints, allowing you to express your baby's unique style.
3. Cozy Sweaters
Nothing says winter fashion like a cozy sweater, even for newborns. Choose soft, knitted sweaters made from baby-friendly materials like cotton or wool blends. Sweaters with buttons or zippers in the front make it easy to put on and take off, minimizing any discomfort for your baby. Look for sweaters in delightful colors and designs to add a touch of charm to your little one's winter wardrobe.
4. Adaptable Overalls
Winter overalls are a must-have for your newborn's winter attire. These versatile pieces are excellent for both indoor and outdoor activities. Opt for overalls with adjustable straps, which can grow with your baby and provide a secure fit. Many of these come with adorable embellishments like pockets or animal-themed details, making them both practical and fashionable.
5. Snugly Sleepsuits
For nighttime comfort and warmth, consider dressing your newborn in sleepsuits designed specifically for winter. These one-piece outfits are available in various thicknesses, so you can choose the appropriate one for the temperature in your area. Ensure that the sleepsuit has easy-access snaps or zippers for convenient nighttime diaper changes.
6. Warm Accessories
Accessories are the perfect way to add flair to your baby's winter outfits. Knit caps, mittens, and booties are not only adorable but also essential for keeping your baby's extremities warm. Opt for accessories with secure closures to ensure they stay in place. You can mix and match these accessories with different outfits to create various winter looks.
7. Soft Blankets and Swaddles
Don't forget to invest in soft, warm blankets and swaddles to wrap your newborn in when you're on the go. These multipurpose items can serve as a cozy layer in the stroller, car seat, or crib. Look for blankets and swaddles in soothing colors and patterns to complement your baby's winter wardrobe.
8. Faux Fur and Fleece
Faux fur and fleece are fantastic materials for winter baby clothing. They provide the plush warmth your baby needs while adding a touch of luxury to their outfits. Consider faux fur-lined hoodies, fleece-lined pants, or even faux fur-trimmed winter coats for your little one. These materials are gentle on your baby's skin and are easy to maintain.
6 Most Important Factors to Consider When Buying Baby Clothes
9. Stylish Winter Boots
If you plan on taking your newborn out for a winter stroll, invest in a pair of stylish and functional winter boots. These should be soft-soled and insulated to keep your baby's feet warm and protected from the cold ground. Look for designs that match your baby's winter outfits for a coordinated look.
10. Weather-Resistant Outerwear
For those particularly chilly days, a weather-resistant winter coat is essential. Look for coats with hoods and snug cuffs to keep your baby's head and hands warm. Opt for high-quality materials that provide insulation without being too bulky, allowing your baby to move comfortably. You can find these coats in various colors and styles to suit your baby's fashion taste.
11. Seasonal Prints and Themes
Winter is the perfect season to have fun with fashion. Embrace seasonal prints like snowflakes, polar bears, penguins, or classic plaid patterns to celebrate the winter spirit. Themed outfits can make your baby look adorable and festive during the holiday season.
12. Safety First
While fashion is undoubtedly important, safety should always be the top priority. Ensure that your newborn's winter outfits are free from small buttons or decorations that could pose a choking hazard. Opt for outfits with well-constructed seams and no loose threads to prevent any accidents.
Shop the Winter Collection Today!
Conclusion
keeping your newborn both fashionable and functional during the winter months is entirely achievable with the wide variety of clothing options available. Layering, choosing soft and warm materials, and adding stylish accessories can help you create a winter wardrobe that keeps your baby cozy and chic. Whether you prefer classic designs or trendy themes, there's no shortage of options to suit your baby's style while ensuring their comfort and safety. So, embrace the winter season and dress your newborn in the cutest and coziest outfits to make lasting memories during this special time of year.
Reader insights
Be the first to share your insights about this piece.
Add your insights