Family by Choice
An Adoption Story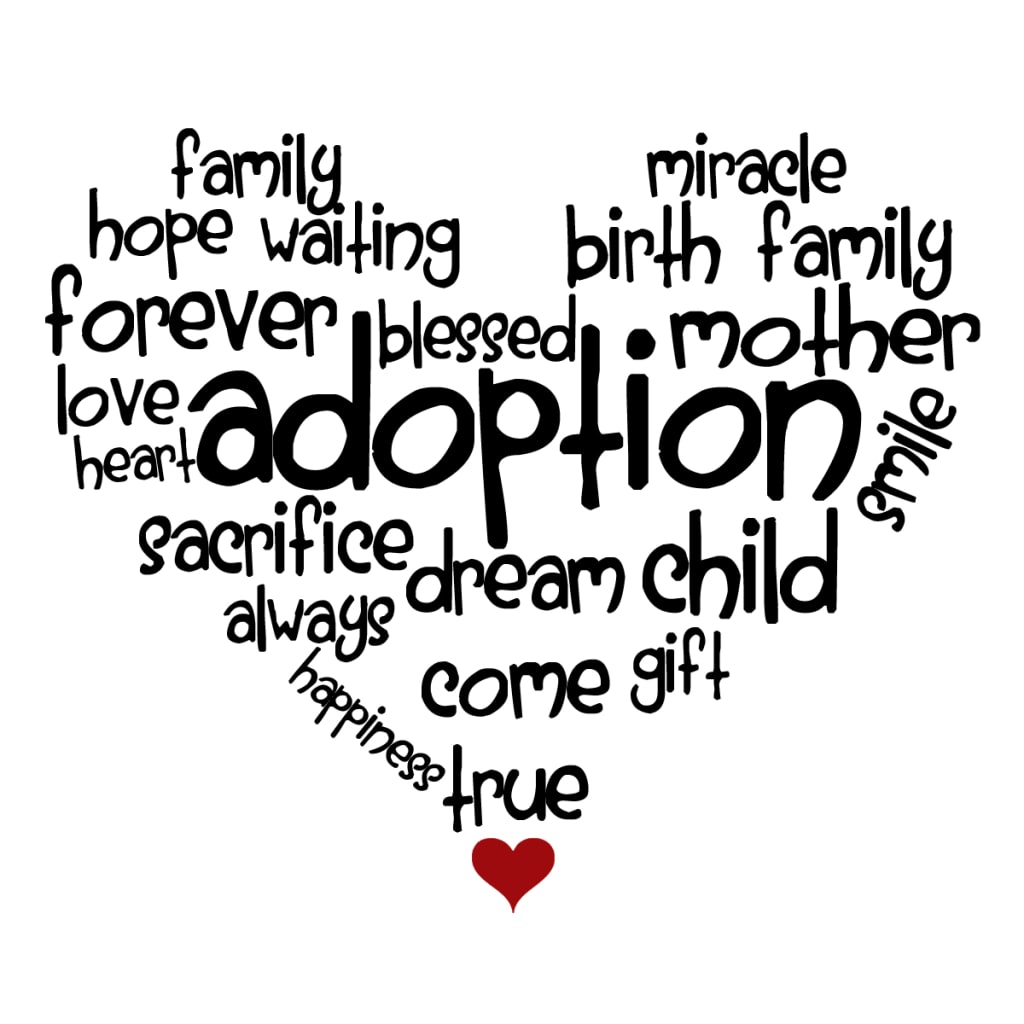 I was just a baby when an amazing family chose to take me in as their own and make me a part of their family. As a kid I wouldn't appreciate what they did for me, I couldn't because I didn't understand it yet. Growing up adopted I always felt like something was missing, a piece of me. I longed to know who my "real" parents were. My mom and dad always just told me that my mommy couldn't take care of me and gave me to them so I could have the best life. As I got older I also grew more curious as to why my mom didn't want me.
At 23, I reached out the Department of Child and Family to find out who my parents were and why they really didn't want me. They told me that my birth mom had actually started to process a request to find me a couple years prior. She wanted to talk to me and she hadn't forgotten me, I had a moment of relief but that quickly went away when she began to tell me about my bio parents. It was then that I realized just how bad of a life I could've had if the state hadn't intervened 23 years prior. My "mother" was in jail for some pretty screwed up and intense things, and my "father" was a registered sex offender. The two people I'd waited years to know about were both such a disappointment. How could those two people choose that life over me? My mom and dad, adoptive parents, had always made sure to tell me not to get my hopes up about them and that they didn't live the same kind of life we had. I was crushed but I had, on some level, already known they were bad people. The women who was telling me about them also told me why they were in the situations they were. I chose to write my birth mom but that I didn't want anything to do with my birth father.
It took me months to write my first letter to my birth mom, let's call her Tammy. I just didn't know what to say. I mean what do you say to someone who gave you up as a baby and ended up in jail? I managed to write a short letter that just said that I was thankful that she placed me for adoption and that I had an amazing life with a great family who loved me very much. I really was so grateful to not have been raised by her.
Then the day came. I received a letter from Tammy in the mail. She told me she loved me and that I had a little sister. She said she was glad I had a great life and that she was sorry she gave me up. All the years of anticipation over wanting to hear from her and I felt nothing. I didn't feel anymore complete. Instead I just appreciated the life I had so much more.
Being adopted saved my life. I would've been raised in an unstable and dangerous situation. I was so grateful, in fact, that I went to work and I thanked my mom repetitively for adopting me and pushing me to be my best as a kid. I told her how horrible my birth family was and what Tammy had done to my little sister. That could have been me. I could have been that little girl in state custody and in counseling.
Now I am a mom with my own amazing kids. I am in touch with my bio sister and also found two more siblings on my bio dad's side that I talk to. I don't keep in touch with my birth mom and don't plan to have anymore contact with her. My life is just as it was meant to be and the right people raised me. They're my family, not by blood, but by choice. And to me that's even better. They chose me and that's better then blood.