Discover Tokyo's Top 5 Tours:
A Comprehensive Guide to Unforgettable Experiences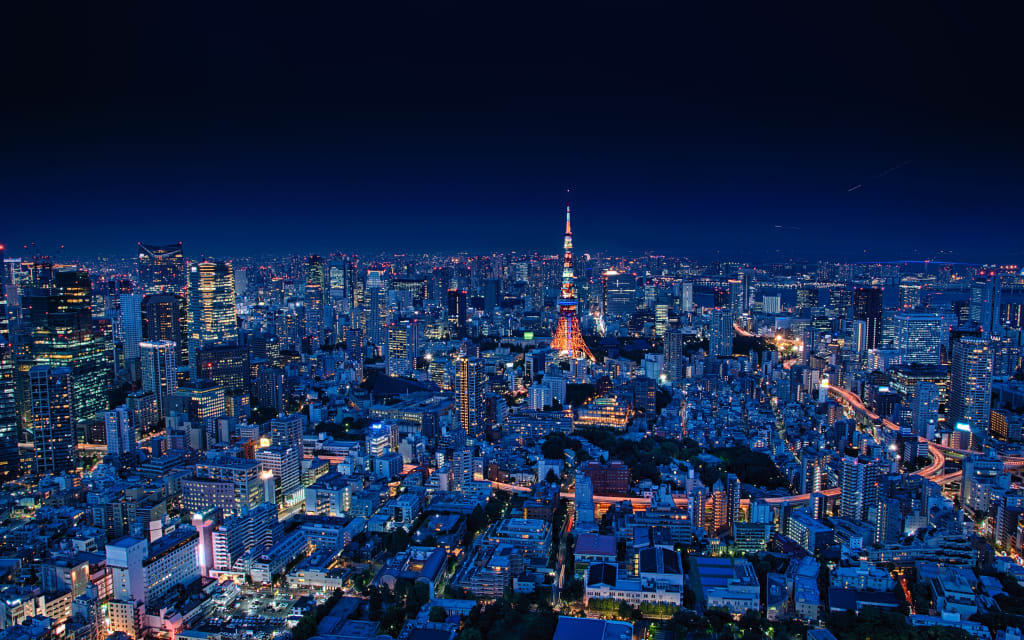 Tokyo, Japan
Embark on a captivating journey to Tokyo, the bustling capital of Japan, and immerse yourself in the vibrant and rich culture that awaits you. From historical landmarks to mouth-watering local cuisine, Tokyo offers a plethora of experiences for every traveler. To make the most of your trip, explore these top five tours that showcase the best of what this remarkable city has to offer.
Begin your Tokyo adventure with a full-day private walking tour through Yokohama, a city that perfectly blends modern architecture with rich historical and cultural heritage. Your local guide will tailor the tour to your preferences, leading you on a journey through ancient temples, the intriguing Noodle Museum, the bustling Yokohama Port, and the serene traditional Japanese gardens at Sankeien Park.
Get ready to be mesmerized by the neon lights of Yokohama Cosmoworld's iconic Ferris wheel, ascend the Yokohama Landmark Tower for a breathtaking view, explore the lush Yamashita Park, and indulge in delectable local cuisine in Susukino, a vibrant nightlife district famous for its karaoke bars. Throughout the tour, you'll gain valuable insights into Yokohama's evolution from a quaint fishing village to the thriving metropolis it is today.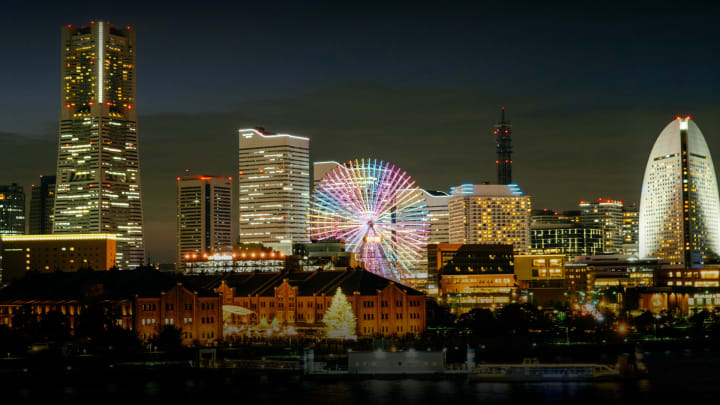 Embark on a guided private tour to Hakone, a picturesque town nestled within the stunning Fuji-Hakone-Izu National Park. Explore the area's captivating historical, cultural, and natural attractions, beginning with a thrilling 30-minute bullet train ride from Shinagawa.
Upon arrival, take a bus to the Old Tokaido Road and meander along the ancient pathway before embarking on a scenic cruise across Lake Ashi. Absorb the awe-inspiring views of Mount Fuji and uncover the mysteries of the Hakone Shrine. Next, ride the Hakone Ropeway to the summit of Mount Hakone, where you'll venture into the volcanic valley and sample the region's famous black eggs. Conclude your tour with a cable car ride through the picturesque mountains and a visit to the Hakone Open-Air Museum before returning to Tokyo.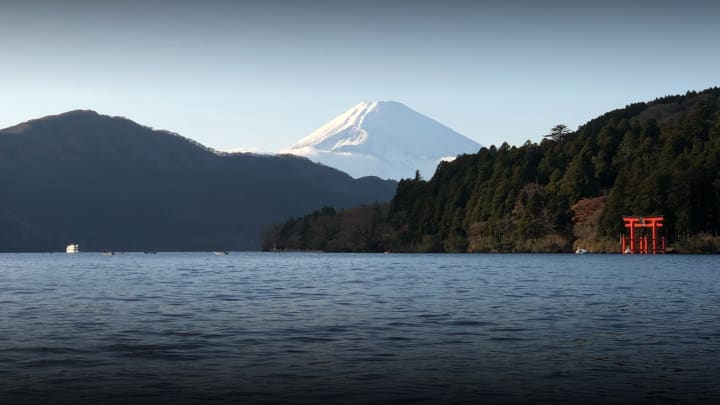 Delight your taste buds on a four-hour personalized food tour through Yokohama, designed to showcase the region's unique and delectable cuisine. Upon booking, you'll receive a questionnaire to help your local host curate the perfect culinary itinerary tailored to your preferences.
Experience six to eight tastings of local food specialties, including the succulent beef hotpot dish, gyunabe, and Yokohama's signature pasta, napolitan. Don't forget to treat yourself to the famous Chinatown soft ice cream or a comforting bowl of savory ramen. As you savor each mouthwatering morsel, your host will share intriguing insights into Yokohama's highlights and the local customs and traditions.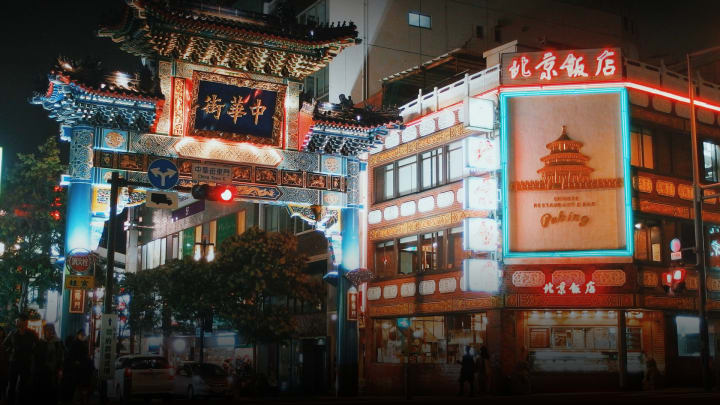 Join a local guide on a private tour through the energetic districts of Shibuya and Harajuku. Start your journey near the iconic Hachikō Statue, where you'll learn the heartwarming tale of the loyal dog. Next, navigate the bustling Shibuya Crossing, one of the world's busiest intersections, before ascending a skyscraper to take in panoramic views of the vibrant district.
Continue your exploration through the charming streets and traditional bars of the area, pausing to admire the serene Meiji Shrine and gain insights into Japan's religious beliefs. Conclude your tour with a leisurely stroll through the fashionable shopping and entertainment district of Ginza. Before your adventure comes to an end, make a stop at the renowned Kabuki-za Theatre to learn about the captivating art of kabuki drama, an essential aspect of Japanese culture.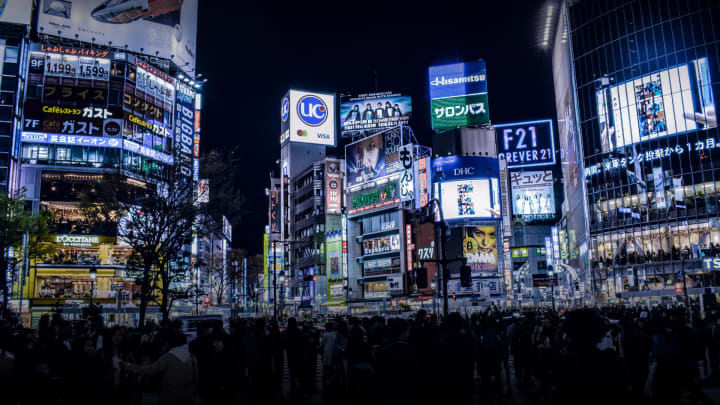 Immerse yourself in the enchanting coastal town of Kamakura on a full-day guided tour. Delve into the area's rich history by visiting iconic temples and shrines, including the awe-inspiring Great Buddha statue. Wander through the picturesque hiking trails, and treat yourself to traditional snacks and locally brewed craft beers along the scenic beachfront.
Your dream Tokyo vacation is now more accessible than ever, thanks to user-friendly platforms like Booking.com. Effortlessly compare, reserve, and manage your travel arrangements all in one place. Browse through an extensive range of flights to find the perfect match for your schedule and budget, and explore a diverse selection of accommodations to suit your needs.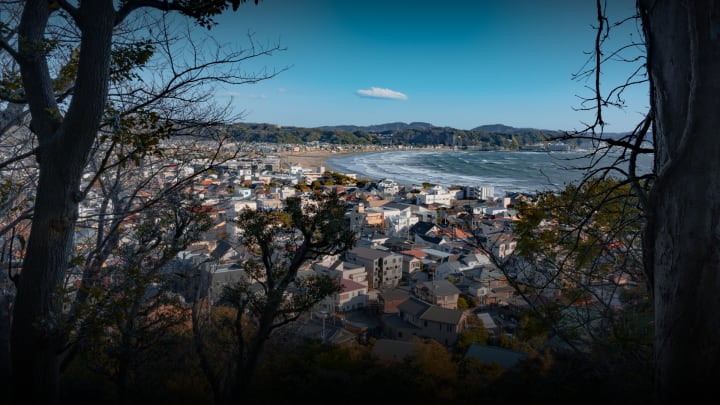 Discover the vast array of rental cars available on Booking.com, ensuring you can traverse Tokyo in style and comfort. The platform's easy-to-use interface allows you to customize your search, guaranteeing you'll find the ideal flight, accommodation, and transportation options for your unforgettable Tokyo adventure.
Conclusion:
Tokyo, a city brimming with history, culture, and captivating experiences, awaits your arrival. Explore the city's many treasures through these top five tours, each offering unique and unforgettable experiences tailored to your preferences. From the bustling streets of Shibuya and Harajuku to the tranquil natural beauty of Hakone, Tokyo is a destination that promises to delight and inspire travelers of all tastes. So, pack your bags, and embark on the adventure of a lifetime in the heart of Japan.
Reader insights
Be the first to share your insights about this piece.
Add your insights