Discover the Magic of Milan:
Top Five Tours to Experience the City's Beauty and Charm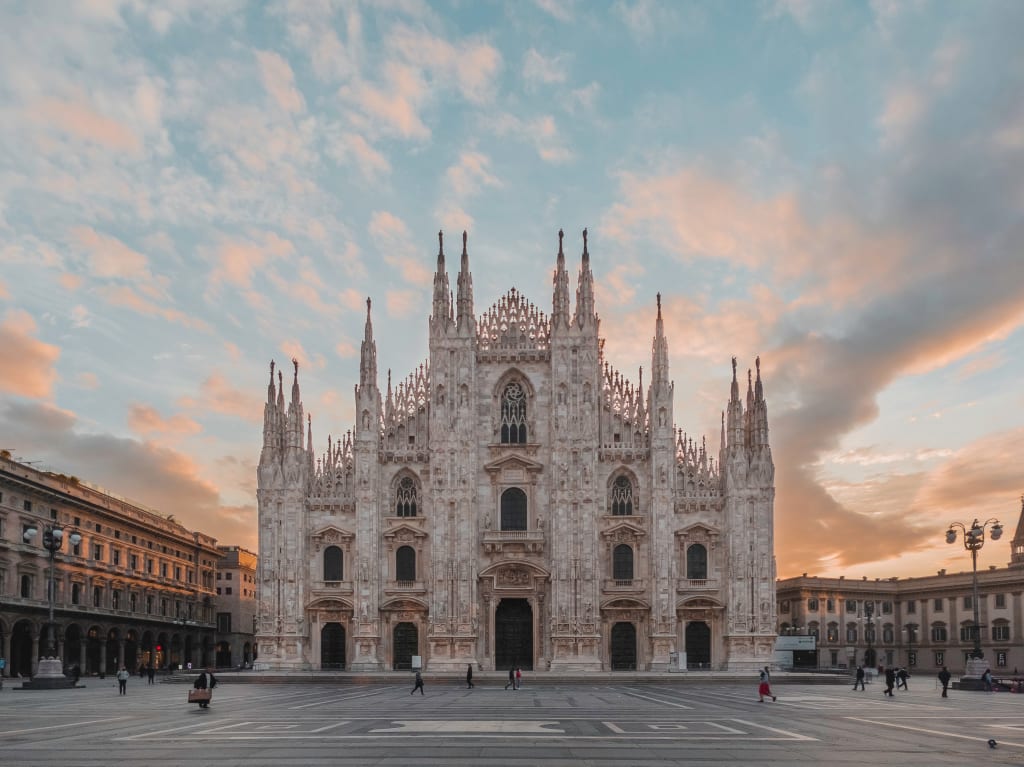 Duomo Cathedral
Milan, Italy's thriving metropolis, is a dream destination for travelers seeking a blend of history, culture, and sophistication. With a rich array of attractions and activities, Milan offers something for everyone. In this comprehensive guide, we explore the top five tours in Milan that will ensure a memorable experience in this enchanting city. Let's dive into the wonders of Milan and its surrounding regions with these unforgettable excursions.
Embark on a personalized journey through Milan with the guidance of a local expert. This customizable tour allows you to curate your ideal itinerary, ensuring that you experience the very best of Milan's architectural marvels, vibrant culture, and hidden gems. One must-see attraction is the breathtaking Duomo Cathedral, Italy's largest Catholic church, and a stunning example of white and pink marble craftsmanship.
For a taste of Milan's rich history, consider a visit to the Naviglio Grande canal, where you can explore the charming historical buildings, bustling cafes, lively bars, and unique souvenir shops lining the picturesque waterway.
Fashion enthusiasts will find their paradise at the Galleria Vittorio Emanuele II, an opulent shopping arcade brimming with high-end boutiques, cafes, and restaurants. Indulge your sweet tooth at the renowned Marchesi confectionery, where you can savor delicious marmalade, chocolate pralines, and the traditional Italian panettone.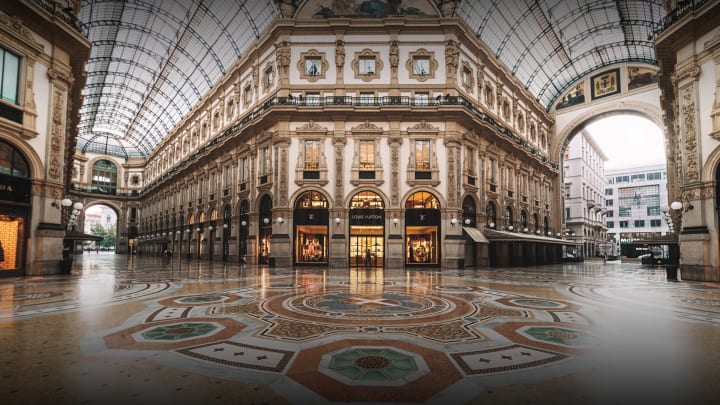 Immerse yourself in the serene beauty of Lake Como with a fully customizable day trip tailored to your interests. Your dedicated local guide will craft an exclusive itinerary based on your preferences and accompany you on your journey through the region's picturesque hamlets, towns, and architectural marvels.
With options to visit the 11th-century Basilica of Sant'Abbondio, the enchanting lakeside island of Isola Comacina, or hop between the scenic villages of Varenna, Menaggio, and Bellagio via ferry, you're guaranteed an unforgettable experience. The flexible nature of this tour allows you to adapt your itinerary on the go, ensuring you make the most of your Lake Como adventure.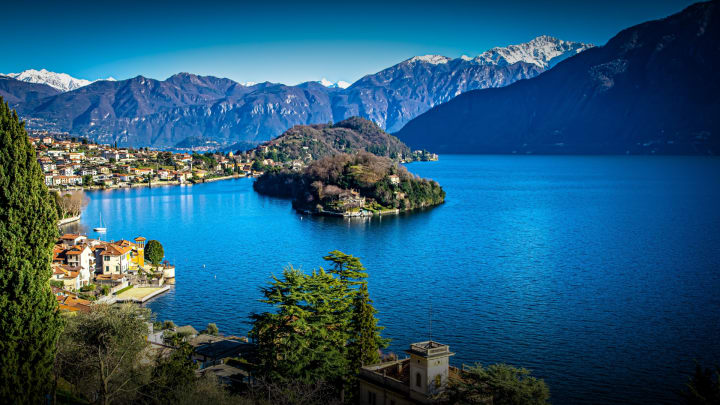 Explore the captivating beauty of Lake Maggiore and the Borromean Islands on this unforgettable day tour. After being picked up from your hotel, you'll be whisked away to Stresa, where you'll embark on a scenic ten-minute ferry ride to the Borromean Islands.
While there, marvel at the stunning panoramas, delve into the history of the Borromean Palace, and wander through its magnificent gardens. Continue your journey with a visit to the Eremo of Santa Caterina, an ancient monastery perched high above the lake. If time permits, explore the formidable Rocca di Angera fortress before returning to your hotel.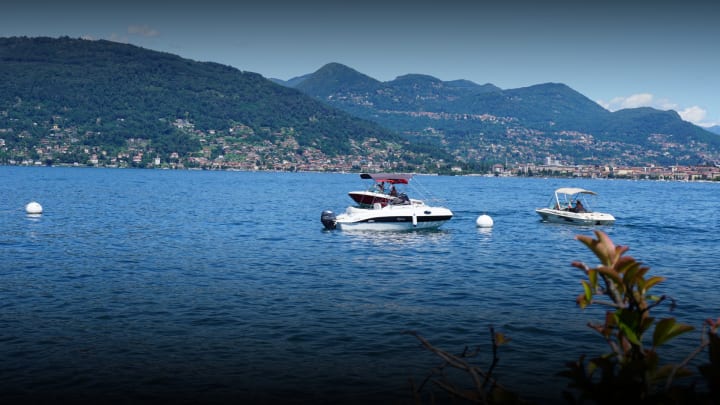 Embark on a captivating guided tour through the historic city of Verona, the charming town of Sirmione, and the pristine shores of Lake Garda. Your private visit from Milan will lead you through the region's rich history, diverse culture, striking landscapes, and impressive architecture.
Visit Sirmione's medieval town center and the imposing Castello di Sirmione before venturing to Verona to explore its famous landmarks, such as the Verona Arena, the Arco dei Gavi, the Ponte Pietra, and the Castelvecchio. Along the way, catch a glimpse of the Arche Scaligere, the Torre dei Lamberti, the Casa di Romeo, and the iconic Casa di Giulietta, which inspired Shakespeare's "Romeo and Juliet."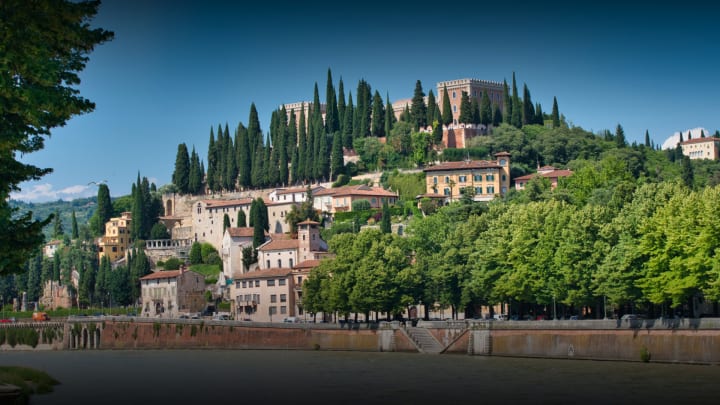 Experience the magic of Italy's picturesque coastline on this full-day private tour to the stunning Cinque Terre region. Departing from Milan, you'll first arrive at the charming town of Monterosso al Mare. With the guidance of a professional tour guide, you'll meander through the scenic streets, admire the vibrant, colorful houses, and learn about the area's key landmarks.
Your journey continues as you travel by boat and train to explore three additional coastal towns – Manarola, Vernazza, and Riomaggiore. Along the way, delight your palate with a tasting of five local white and red wines, enjoy a leisurely lunch, and soak in the breathtaking views of the mesmerizing coastline.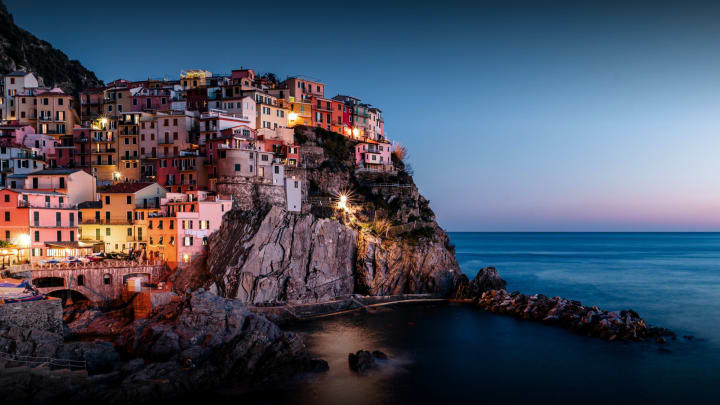 Crafting your dream vacation to Milan has never been easier, thanks to user-friendly platforms like Booking.com. Seamlessly compare, reserve, and manage all your travel arrangements in one convenient location. Start by browsing a wide range of flights to find the perfect option for your schedule and budget. Discover an extensive selection of accommodations to suit your needs, from charming boutique hotels to luxurious resorts. And for those looking to explore Milan and its surroundings at their own pace, browse the vast selection of rental cars available on Booking.com.
With its intuitive interface, Booking.com makes it easy to customize your search and find the ideal flights, accommodations, and transportation for your unforgettable Milan adventure. Embrace the enchanting beauty, rich culture, and captivating history of Milan with the perfect tour to suit your interests, and begin creating memories that will last a lifetime.
Reader insights
Be the first to share your insights about this piece.
Add your insights