Diary of a Venezuelan Migrant
Rosita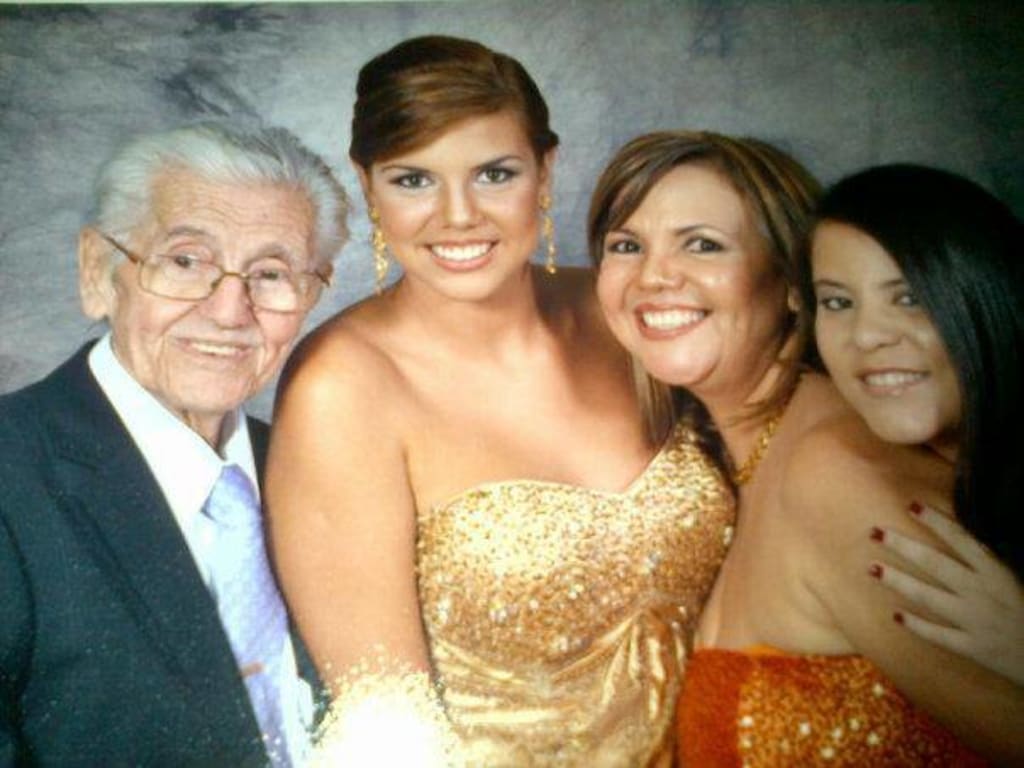 I am Rosa.
I am a woman, daughter, mother, wife, and Venezuelan citizen. Like many compatriots, I left my country in search of a better quality of life. This is part of my history as a migrant. I have been fortunate. I have not touched walking or sleeping in the cold as many of my Venezuelan brothers are doing at this time. With these passages, I just want to tell you a little of what I have lived and learned the last five years. Maybe what I need is to exorcise demons of sadness, helplessness, yearning, and sometimes loneliness; or I just want to say thanks because the circumstances have taught me many things at this stage of my life. Whatever the reason is through these passages, I found a way to do it and I hope someone will read it and maybe can understand me.
My name is Rosa León Fandiño, but at home they always called me Rosita. I was born in El Callao, Bolivar state in Venezuela, north of South America. "Guayana," so it is called, is the region of Venezuela where I was born, the land of the Holy Angel waterfall. Only when I say that is where the old man in the Up movie moved his house do most people recognize which place I'm talking about, and then they say with admiration, "Ahhh, beautiful." Now when I name the "Salto Angel," I also added that it appears in the movie Break Point with the talented, handsome Edgar Ramirez, but then sometimes I have to explain who Edgar Ramírez is, so I go back again to the example of Up, which is easier.
I come from a divorced family, but in my case, and my deceased sister Julia's, we lived with our father, which I greatly thank god for, because much of who I am today is owed to Francisco José Bernabé León Márquez. Well I don't know if Bernabé really is part of his name, because my grandmother Mariana and my grandmother Rosa were arguing all the time about that name; Grandma Mariana said that Bernabé was the third name of my father because he was born on the day of the Virgin of Bernabé, and my grandmother Rosa said that it was she who "had given birth" and knew perfectly how she called his firstborn and was only Francisco José. Well this was one of the typical discussions of the two moms of my dad—yes, my dad had two moms and I had two grandmothers on my dad's side, but that is another matter and maybe one of these days I will talk about it. The thing is that my father raised us, my sister and me, along with my two grandmothers, more my grandmother Mariana than my grandmother Rose—but it was my father, a real mother, and a great father at the same time.
Back to the original point, I usually talk too forward and backwards, so please be patience with me. I was born in Guyana, the land of UP movie, on April 27, 1966, and yes, if you are doing the math, I am 52-years-old, very well born and noteworthy. It was at the age of 48 years—"an old woman already," as they say in my house, "a complete mature woman" as my grandmother Mariana would say—when I began my migration. Can you believe that it was me, and not my daughters who were 19-years-old by that date, who went out into the world to look for better support for their house and people? It was her mother, 48-years-old exactly I was, who accepted a new challenge, without being very sure of what would come but challenge at the end. And so now I'm going to tell you how this "woman of the four decades" left Venezuela in July 2014 to Africa to work—yes, to Africa. But it will be in another passage in my diary that we continue to talk about it. I really have many things to tell you and I would like you to join me on this trip for my memories and places I have visited these last five years, and in some way your comments may help exorcise my demons. I'll see you in the next passage.