Decor for the HOME!
Transform Your Space with the Serenity of the Homedics Tabletop Water Fountain
The Homedics Tabletop Water Fountain is a delightful addition to any home decor, offering not only visual appeal but also a soothing and calming ambiance. This compact yet striking piece of decor doubles as a sound machine, creating a serene atmosphere with the gentle flow of water. Standing at 8.25" tall, it is perfectly sized for placement on a table or desk, making it an ideal choice for office, living room, or bedroom decor. With its automatic pump, deep basin, and natural river rocks, this tabletop fountain brings the tranquility of a natural stream indoors, allowing you to experience a moment of zen relaxation whenever you desire. Whether you're seeking a touch of serenity in a bustling office, a peaceful corner in your living room, or a calming ambiance in your bedroom, the Homedics Tabletop Water Fountain is designed to enhance your space and promote a sense of well-being. Discover the perfect balance between aesthetic appeal and soothing sounds with this remarkable piece of home decor.The Homedics Tabletop Water Fountain is a versatile and aesthetically pleasing piece of home decor that brings a sense of tranquility and relaxation to any room. Its three-tiered design creates a gentle and soothing flow of water, mimicking the sights and sounds of a peaceful spring. With its easy-to-use features, you can effortlessly enjoy the benefits of this fountain. The built-in, submersible pump operates quietly and circulates the water, ensuring it remains clean and free of algae buildup. Simply plug the corded power supply into an outlet to turn it on, and use the convenient off switch to turn it off when desired.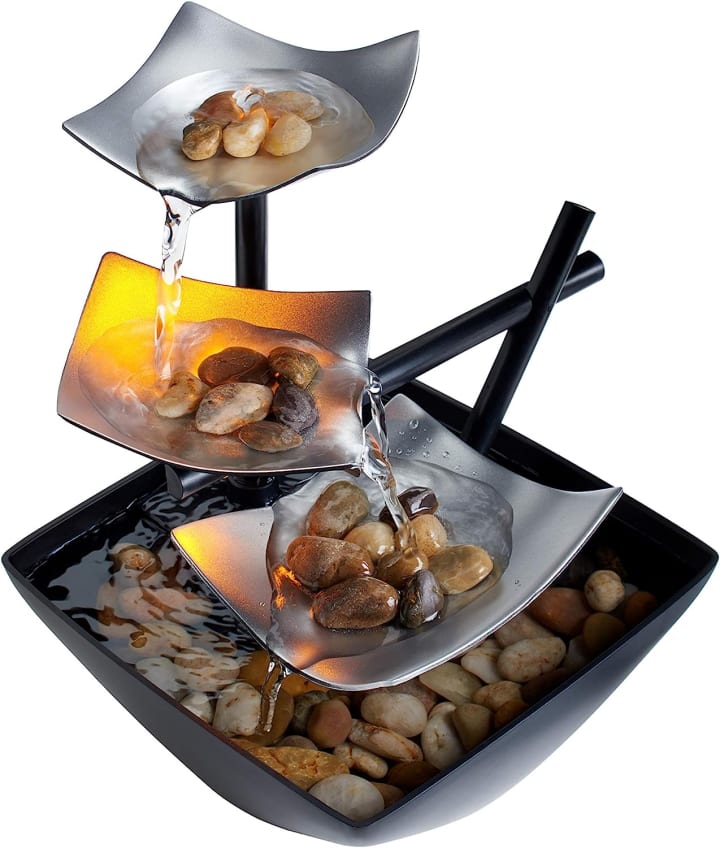 Featuring an artistic design inspired by Asian aesthetics, this tabletop fountain adds a touch of elegance to your space. The unique lighting feature creates a soft reflection, further enhancing the visual appeal. Additionally, the fountain comes with natural river rocks that can be added to any tier or placed in the extra-deep, open-style basin, allowing you to customize the look and feel of the fountain to suit your preferences.
The Homedics Tabletop Water Fountain serves as more than just a decorative piece; it is a tool for relaxation and stress relief. Use it to unwind after a long day, create a soothing ambiance for meditation or yoga sessions, or even display it in your baby's nursery to provide them with calming sounds and a gentle glow as a night-light.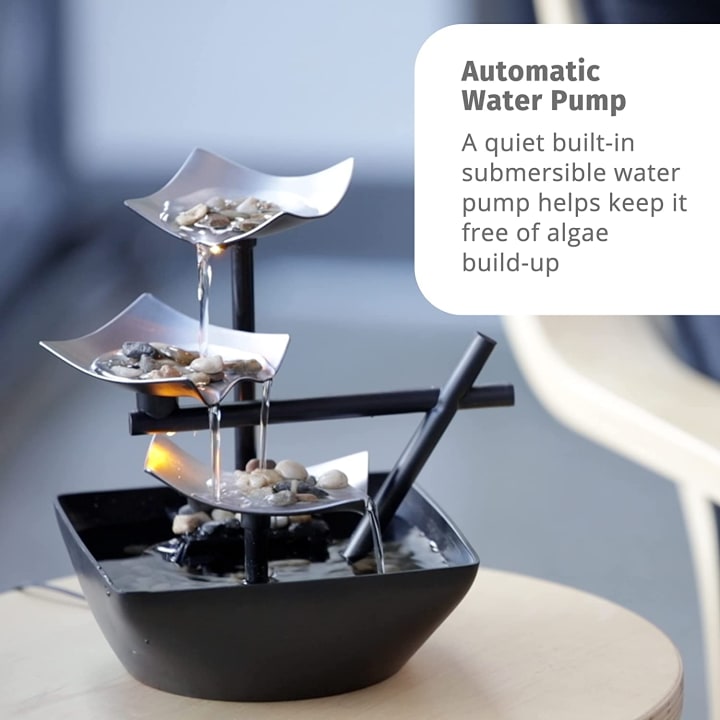 When you purchase the Homedics Tabletop Water Fountain, you'll receive a comprehensive package that includes the EnviraScape Silver Springs Relaxation Fountain itself, a set of river rocks for customization, three leaf tiers for the cascading water effect, a power cord and adapter for easy connectivity, a pump cover, the water pump, fountain base, and a quick-start guide to assist you in setting it up and enjoying its benefits.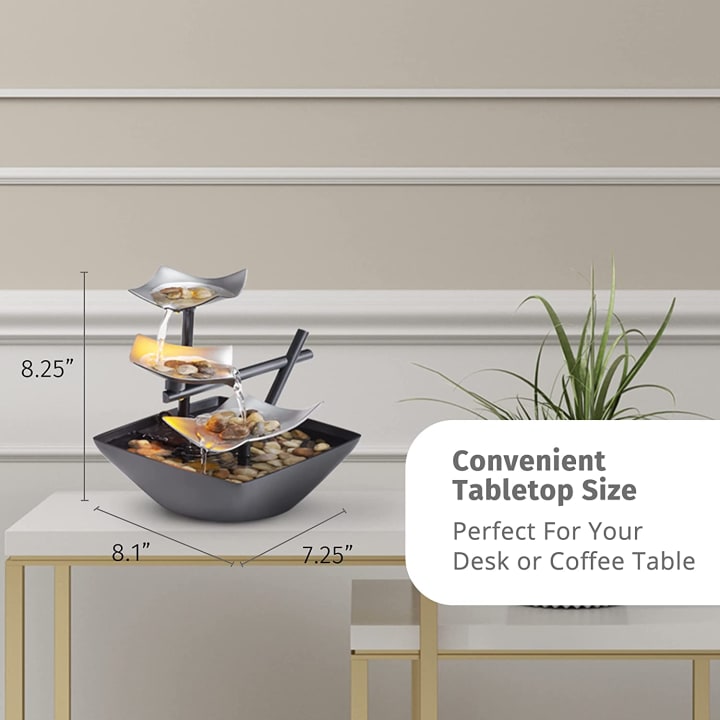 Overall, the Homedics Tabletop Water Fountain is a perfect addition to your home decor, offering both aesthetic appeal and a peaceful atmosphere. Experience the soothing effects of this fountain and create your own oasis of calm in your office, living room, or bedroom.
About the Creator
TjTheCryptoHomie. Join me on this Page also Follow me on social media Twitter: @HennessyG0D and Instagram: @hennessygod25.
Reader insights
Be the first to share your insights about this piece.
Add your insights