Celebrating My Heritage: Sometimes in English, Others in Spanish
As a writer, I long refrained from mixing Spanish with my English writing.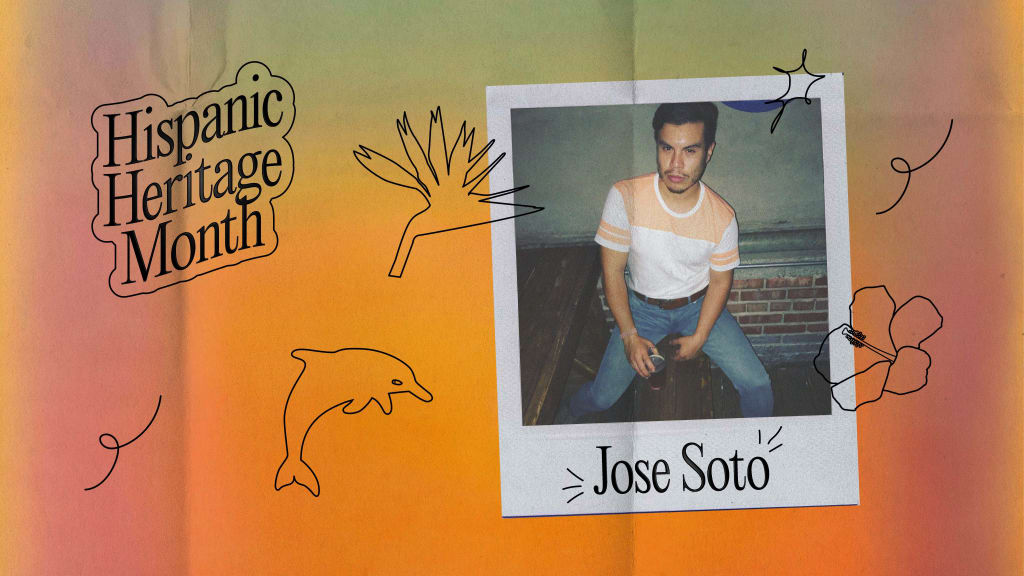 When I was around four-years old, my family and I moved into our first rented home in El Paso, Texas, a city a mere mile or so north of Ciudad Juárez, Mexico. Having moved to El Paso from Juárez two years prior, I was introduced at an early age to the binational, bicultural, and bilingual phenomenon that people living in El Paso and Ciudad Juárez are accustomed to.
Here in the borderland, life is a palpable mergence of two equally powerful and beautiful existences. El Paso and Juárez are indisputably intermingled despite being separated by an international port of entry and the Rio Grande. If it weren't for these two apparent dividers, El Paso and Ciudad Juárez could exist as a unique and diverse metropolitan area unlike any other in the U.S. It operates as such, linking Mexican culture, cuisine, and the Spanish language with an American lifestyle. Consequently, the locals adapt a particular dialect; a particular language based on colloquialism. An example: "Pues, no, güey, the test was hard, cabron." That roughly translates to: "Well, no, man, the test was hard, dude."
My parents, particularly my mother, were adamant that my siblings and I learn and use proper English while also maintaining our native tongue. To do so, I often read books, even textbooks, to abide by my parent's request to speak proper English all while trying not to lose fluency of Spanish, my first language. I progressively grew passionate about speaking English as good as the American kids at school. That was true well into my college years. It wasn't until one of my creative writing professors convinced me otherwise. In his class, we were to disregard all grammatical accuracy for the English language. We could explore writing as freely as we wanted to and have no consideration for the rigid rules of the English language. This could include mixing two languages together.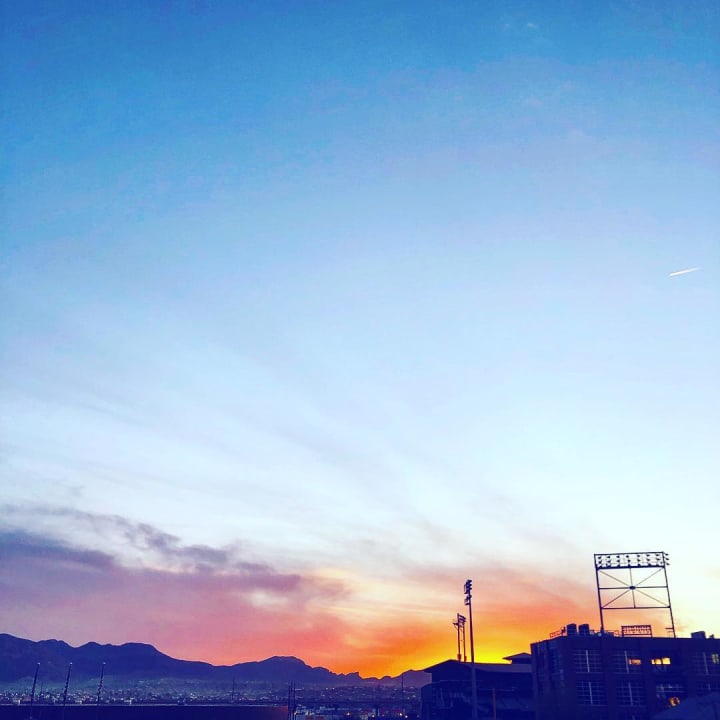 The prompt for this story, provided by Vocal Media as part of their celebration of Latinx and Hispanic writers for Hispanic Heritage Month, is explaining how I celebrate my heritage through our work. Up until that creative writing course, I celebrated my heritage the same way I do now: by writing about it, but always in English. The class forced me out of my comfort zone, and of my false idea that I could only write about my culture, and heritage either strictly in English or strictly in Spanish despite the fact that, at its raw core, my heritage and culture were a fusion of both. That class taught me to celebrate my heritage and culture for what it was: a beautiful amalgamation of two languages.
In that class, I decided to do what I never allowed myself to do: mix both languages in my writing. There, "Pues, no, güey, the test was hard, cabron" was acceptable.
I felt that a weight had been lifted off my shoulders. My professor helped me understand that in order to truly connect with my readers, I needed to be as honest with them and as true to myself as much as possible, which meant that Spanish needed to be part of my writing, regardless of establishing myself as an English writer. My world wasn't always in English nor was it completely American. In order for readers to step into my world and see it for what it truly was, I needed to incorporate Spanish into it.
My reality was this: I spoke Spanish at home, watched Spanish television with my parents. I listened to Spanish music, spoke to my relatives–especially my elders–in Spanish. I knew how to read in Spanish. But away from home, most of my life unfolded in English. I read English books, studied in English, communicated with peers, colleagues, and professionals in English, watched movies in English at the theaters, listened to artists and bands who sang in English. I mostly wrote in English was well.
It was and continues to be an interesting equilibrium; identifying as Mexican and incorporating so much of your nationality into your daily operations while functioning just like any other individual in America. My writing, both professional and creative, has always taken proper English into consideration. Up until I took that class, I had told stories about being a Mexican national in American land always through the English language without realizing that maybe I could have used Spanish too. After all, that was my true heritage: sometimes it was Spanish, other times, it was English.
Now I allow myself to celebrate my heritage through my work the only way I know how, to let it be what it is: a mix of English and Spanish.
In a previously published short story I called Pomegranate Seeds and Hardened Dirt, I showcased how stories as such require for both languages to coexist. I couldn't tell the story by dismissing the Spanish language simply because it is mostly written in English. Had I done so, there would have been an obvious disconnection between the text and the sentiment of the story. Moreover, the audience would have been deprived of the cultural significance that Spanish brings to the narration. It wouldn't have worked when illustrating the bond between a young boy and his abuelita, or grandmother. The story would have been whitewashed and stripped of its Mexican aesthetic, especially when referencing the family's connection to Mexico.
It took me quite some time to allow myself to acknowledge, honor, and celebrate my bilingualism and heritage in my writing. I long tried to separate these two fluid streams instead of allowing them what they were meant to do: verge into one flowing river. Now, just like Ciudad Juárez and El Paso source from the Rio Grande, I allow my English and Spanish to draw from the same river of creativity, allowing them to sometimes write different stories and other times, allowing them to write the same story together.
Read more from Jose Soto:
humanity
About the author
I am a writer and journalist born and raised in the El Paso, Texas and the Ciudad Juárez, Chihuahua, México, region. I write stories, blogs, essays, and prose that help myself and readers discover what it means to be human.
Reader insights
Be the first to share your insights about this piece.
Add your insights