Cake Scraps of Devotion
One Tale of the Sweet and Tragic Devotion of a Mother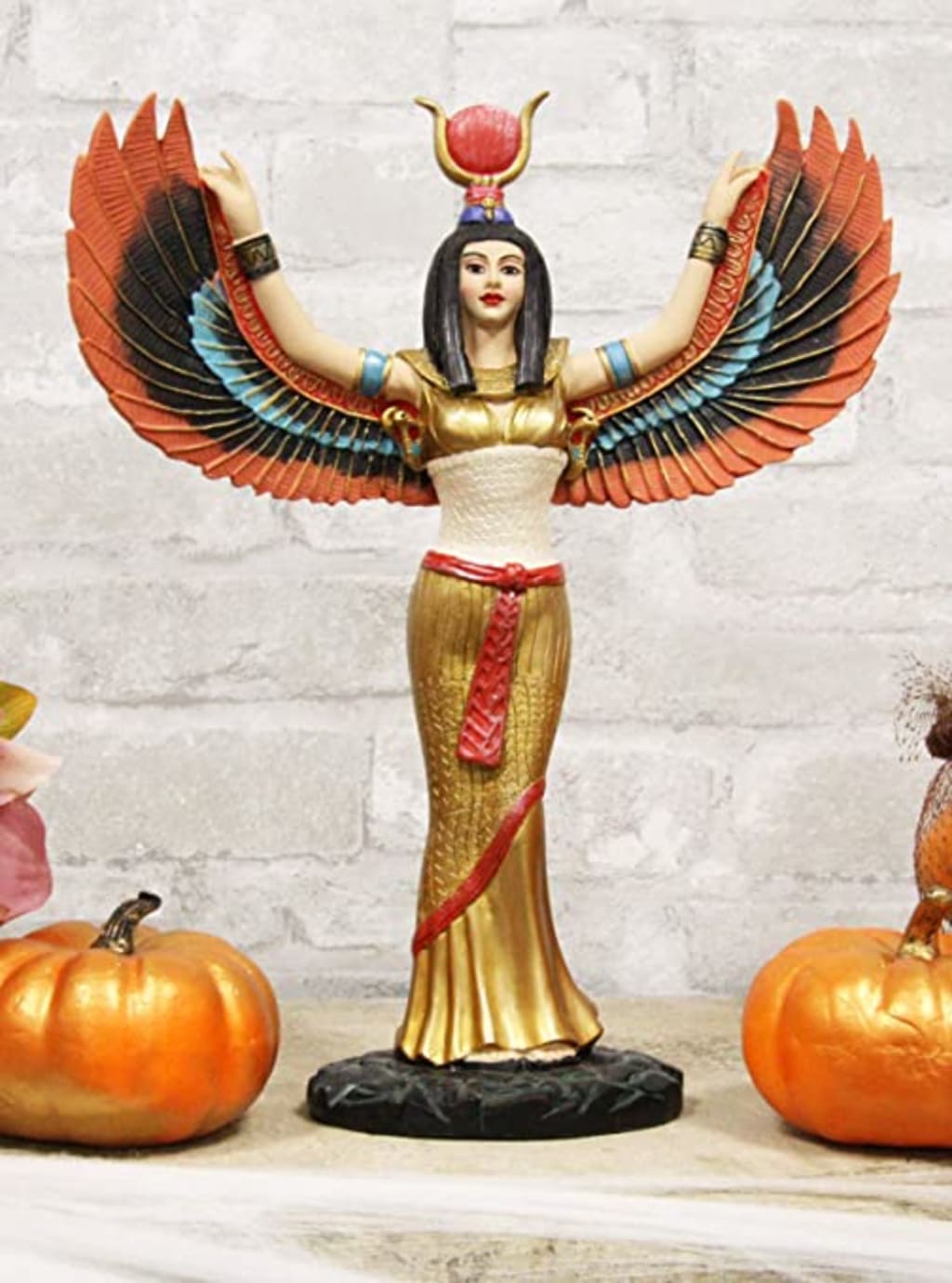 Egyptian goddess, Isis, had a deep devotion to her husband Osiris and her son Horus, eventually realizing that devotion can become an unhealthy obsession. Similar to Isis, my mother would learn that too much of a good thing can destroy a person and the road to hell is paved with good intentions.
Gracefully, Nickie Page stepped into the role of motherhood at the ripe age of seventeen. She attempted to master many skills that the 90's mother was expected to perform. Manage the money, but don't fuck it up. Keep the house clean, but no one is going to help you. Watch the children, make sure they are safe, enjoying themselves, learning at the right school, and not on drugs. My mom vowed early to herself that she would be a present mother and make she we always knew she loved us. Nickie pushed herself to learn useful skills and available side hustle opportunities.
Perhaps the sweetest talent my mother mastered was the art of delicious dessert creations. Through trial and error, trainings and mentors, she became countless people's favorite, local cake boss.
It started for my brother and my first few birthdays. He and I would sit in which ever kitchen we were living in that year, we had lived in eighteen homes before I was eighteen. That never mattered though, because having mom around, made anywhere feel like home.
Her first few cakes we made using character embossed tin cake pans and a star tip frosting technique. She believed in making everything she could from scratch, stating that the taste of the cakes was paramount. Each ingredient requiring its own attention tin order to produce the most moist and delicious cakes. Sift the flour, fold the eggs, beat the sugar, but not too much. She would turn simple ingredients into master pieces.
Moms' hair was always up in a messy bun; she would wear her pajamas until noon then change into a sundress, always with her denim blue 'Kitchen Aid' apron wrapped around her. When my brother and I would get to help, we each had our own matching apron so we could be like mom. Now I wear hers, and my son has splatters mine with paint and many recipes.
As we got older and kept having birthdays, Mom continued to perfect her techniques. Eventually making her own wedding cake. It was a white layer cake with white chocolate buttercream, and handmade white chocolate and chocolate speckled shells surrounding the thin layer of handmade frosting. The cake was as much of a star that day as my mother was. She was a beaming and dreamy looking in her simple wedding on the beach.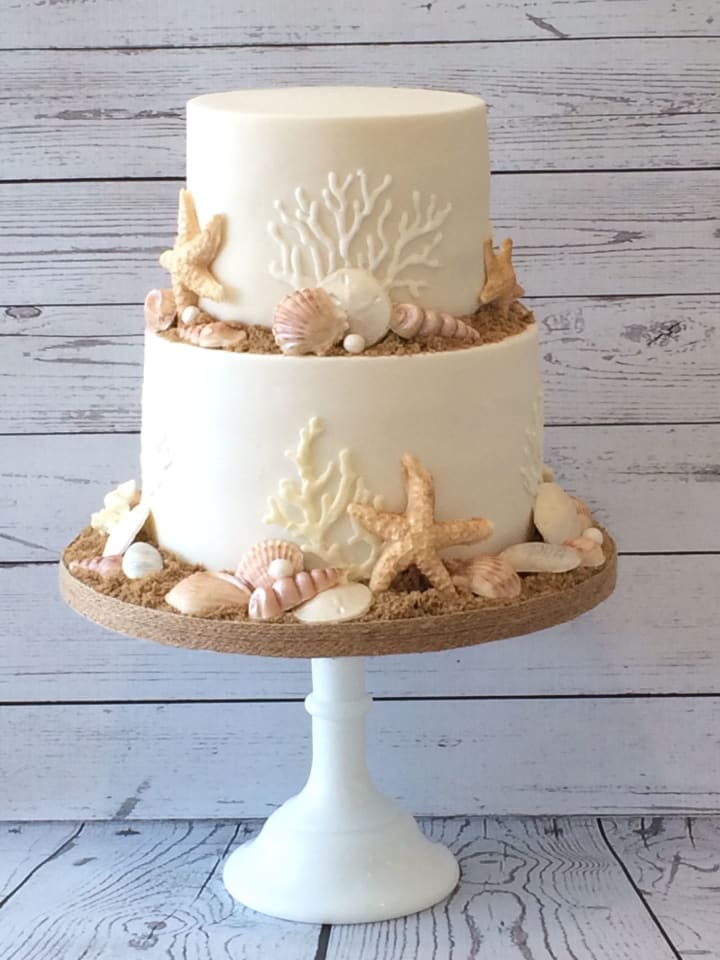 I was eight. Not many people get to say they remember the day their parents got married. My mother spent the next ten years being the best version of herself while she saw us through high school and navigated a tumultuous marriage plagued with addiction, lies and infidelity.
She found her solace in cake decorating as it became an expression of love and occasionally a lucrative side hustle. All her friends knew how talented she was, and they were telling their friends. She was hustling out a cake a week, and we were getting the benefit of cake scraps. Thin pieces of discarded cake that we got to gobble up at all hours of a day. Sometimes finding various toppings and sauces to experiment flavors with.
I would say that my mom's truest talent in regard to cake creating was the unique flavors we got to enjoy. My favorites were white cake with caramel apple butter cream closely followed by a tie between chocolate cake with Butterfinger butter cream and traditional Tres Leches cake. All three of which I would request each year, ultimately having to decide on just one flavor a year. Except for my sixteenth birthday in which I got to choose three flavors, one for each level of the cake.
As I got older mom started making liquor infused cake pops. Ohh my, those were good. Chocolate cake balls mixed with handmade chocolate coffee ganache and house made Kahlua. Lovingly and intentional rolled tight, dipped in chocolate and devoured quickly. Anything Mom made seemed to be enjoyed in a blink of an eye compare to how much time and energy went into creating them.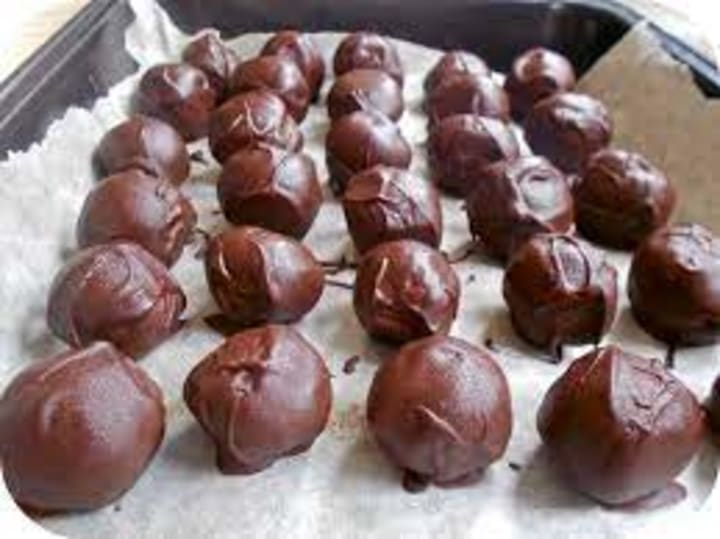 No matter what was being made, it was always delicious. And even if the cake wasn't for us, we always got to enjoy a little bit. Which has contributed greatly to this nagging sweet tooth I have.
After I graduated high school and went to college my dad got a job in Illinois. He packed up the family from Oceanside, CA and moved them across the country. Mom packed up her baking supplies and rarely took them out after that. In the last ten years, the most excited I had seen her was when she got to make my son's first birthday cake. We decided on carrot cake cupcakes with cream cheese icing and Dr. Suess themes. It was special to be able to help her make such a special event.
The next birthday after that was my mother's 44th birthday. I planned on making her a white cake with a lemon lavender buttercream, I dreamt of the rustic look and real floral decorations. I knew I didn't have time for white chocolate flowers. I bought the ingredients and some champagne. I had just gotten back from a road trip where my partner and I had discussed at length, the need to show more gratitude to my mom. We knew she was going through a hard time with my father. Their hard time had actually lasted twenty-seven years. I just wanted to see her happy again. I wanted to shower her with love and affection and let her know how grateful we were for her, and how I looked forward to creating more with her, and learning how to be a more present mother, like she always was to us.
It was three days till her birthday, and I had made appointments for hair and nails.
Mom said she didn't want to do anything special or make a big deal out of this birthday. She was sad about dad trying to leave her for the three dozenth time. When she came for a walk before I had to go to work, she told me she wasn't going to be okay. I told her she would be better than okay without him, and that we would be there for her. Unfortunately, I didn't really listen to her and what she was saying. Sometimes we only notice these things when we look back.
She walked me to work. I was going to buy her fried pickles because she loved them where I worked. When we got there the restaurant it was so busy and there was nowhere to sit. She was quick to dismiss herself as she waved goodbye and got on the elevator with my son to walk him back home. That night when I got off work, I had a bad feeling, but knew it was too late and she would be asleep if I called her. She was already dead though. I woke up the next morning to learn she had died by suicide.
My husband and I had moved to Montana from Virginia to be close to my mom, Nona, my son's only living grandmother. Now she was gone, we were thousands of miles from everyone else we loved, except my dad, who was spiraling out of control. About a month after her passing, and sitting in my grief, getting too drunk after work and trying to take care of a one-year-old. I went to my parents' house, five miles away from my apartment. My father was having a yard sale. A stranger was walking away with my mother's wheat grinder and some extra things under his arm. A lot had already been sold. I didn't know this was happening. My father told me he was moving in with his high school sweetheart and was the happiest he's been in a long time. It made me sick to my stomach. I grabbed what I could and began filling my Subaru with boxes of photos, bags of her clothes, and things my mom had saved from our childhood.
I said I would be back to get more. He told me that I better be fast, because he was taking whatever didn't sell to the thrift store for donation. He was going to sell the house as soon as possible. I don't blame him; I wouldn't want to live there either. I didn't realize he was going to sell, give and take everything leaving us all to fend for ourselves without a mom, or a dad.
I came back for another load. At the time, we were living in a one bedroom with a toddler and a Great Dane Pitbull mix. Plus, since her death, my adult brother and my mom's three dogs and a cat had moved in. I couldn't take much more.
So, all of her cake decorating supplies were donated. Bins upon bins of a talent she had given up in her developing depression. At one time in her life, it was these supplies that had brought her joy. Her talent and passion had brought her closer to the people she loved and the celebrations they had. Everything was donated. I do hope whoever got them, is grateful and uses them and gets as much joy from them as she did.
I know her legacy of fantastic baking lives on in some lives that she touched. A childhood friend now owns and operates a bakery in San Clemente, CA and she attributes her interest and now love of baking to hanging out in our kitchen watching my mom bake, enjoying to tasty morsels she would share and being amazed at the final production.
I want to rewrite this ending. It was never the ending I wanted.
I wish that when we saw the restaurant was full, that I pulled her and my son to the corner insisting they sit and enjoy. I should have gone to the kitchen and orded a double chocolate cake with chocolate ganache and raspberry filling with a single candle to whisper happy birthday. We would have joked how her cakes are so much better than the restaurnt cake. I could have asked her to stay the night devluging all of my special birthday plans. I could have brought home more cake because chocolate can pacify a problem long enough to chew on a good solution. Maybe then, we would still spend birthdays in the kitchen, making cakes and sneaking morsels and we would feel like that home again.
Alas, that is not how my story ends, just how another story has begun. I am grateful to have the example of her love and devotion to light my path.