Bridge the Generations With These Activities That Are Fun for All Ages
Making fun for all ages.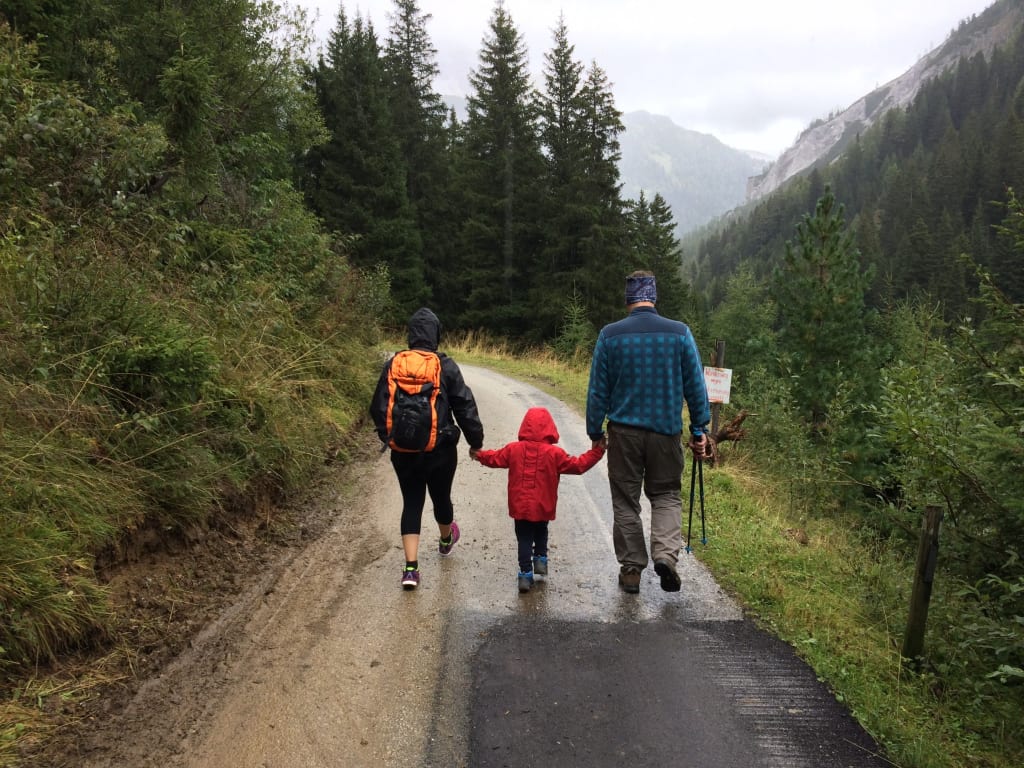 Getting everyone in the family to agree on something to do can be a big challenge. The next time you're faced with some free time, try one of these great multi-generational activities to add some fun and excitement to the day.
Play Word Games and Puzzles
Puzzles use so many different skills so you are learning while you play. You aren't limited to picture puzzles either. Try your hand at word search and crossword puzzles, finding hidden objects, and other great brain games. You'll have fun and maybe help keep your mind sharp at the same time.
Have a Picnic
Grab a blanket, pack a basket or cooler with sandwiches, fruit, and some sides and head outdoors for a picnic. Play some frisbee while you're out to help burn off that lunch and have a few laughs.
Attend a Minor League Ball Game
If you have a minor league team in the area, stop in and grab a few tickets for a game. You can get all the fun and excitement of seeing a pro-level game at an affordable price. If your city doesn't have a development team, check out a college or high school game instead.
Take a Family-Friendly Hike
Toss some snacks and water bottles into your daypack and hit the trails. Even little kids can hike on well-maintained routes. Stop at a nearby state or national park, or even just your city park for a more leisurely stroll. Everyone will get in some exercise and reap the benefits of spending time in nature.
Try Your Hand at Trivia
If you want to challenge your mind instead of muscles, why not try a game of trivia? It can be a traditional board game, drawing based like Pictionary, or even on your tablet or computer. Pick something that is appropriate for all age levels represented to keep it fun.
Tap Your Creative Side
Dig the box of craft supplies out from the back of the closet, cover the dining room table, and get messy. There are plenty of creative projects that accommodate various ages, like watercolors, beading, and even coloring.
Visit a Museum
Spend an hour or two wandering the halls of a local museum. You might be surprised to learn new facts about where you live, and it can help kids better understand the history of where they are growing up.
Head to the Water
Lakes, ponds, bays, and the ocean all beckon. Pack a few towels, lunches, and plenty of sunscreen and head for the water.
Break Out the Lawn Games
Somewhere in the shed lies an old badminton set. Go ahead and break it out. If it is too challenging for some family members, try hitting a beach ball over the net instead. This can even be done in chairs for a totally inclusive game.
Make Some Music
If you have a musically inclined family member, have them break out the instruments for an impromptu concert. Have them take requests (as long as they know the songs) to involve everyone. Sing along and laugh as everyone tries their hand at playing.
Go for a Bike Ride
Strap on your helmets and take a family bike ride. Be sure everyone knows the safety rules first. Little ones can ride in seats or tow-behind trailers, while older family members might benefit from a tricycle for more stability.
Glide on the Ice
Lace up your skates and hit a local skating rink for some cool fun no matter what the weather is outside. If it happens to be cold and snowy, all the better. Bundle up and have a snowman building contest.
Make It a Movie Night
Break out the air popper and make some healthy and delicious popcorn, then snuggle up on the sofa for a night in. Be sure to find a movie that everyone can agree on. Make it a regular tradition and have family members take turns selecting.
You don't have to do a lot of prep work to have a great time as a family. There are plenty of fun things that can be enjoyed by everyone, no matter their age, so put down your phones and find an activity that you all can do together.