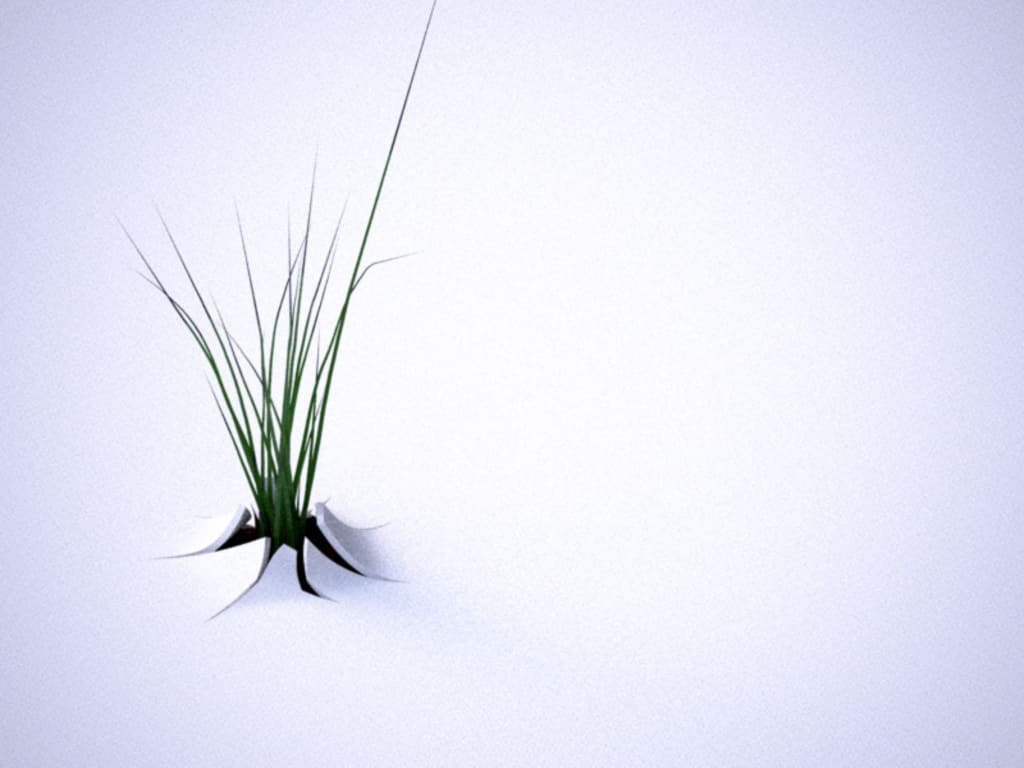 Break Through
Dear Papaw,
I've had sort of a breakthrough with my grief. I posted something very personal and open about you and how wounded and hurt I was feeling at the moment and I got a message from a family member where essentially, she said that it's okay to move on from the death of a loved one. I get that now, but before I was so on the defensive, in my head it sounded like she was somehow just artistically saying to pretty much get over it. So I was pissed off and upset and went to my husband about it and he so kindly broke it down for me. And I kinda had a realization that yeah, it's okay to start getting better, and that by getting better doesn't mean I'm forgetting you. I still think that nobody understands how I'm feeling towards all of it, but that's okay and nobody has to. I need to stop being so offended when someone says they like the month of June, when for me, that was the hardest month I've ever had to go through and will never look at it the same way again. Or when how I talk about you and whoever I'm talking to seems perfectly fine that you're gone - just completely unaffected...
Papaw, I will never forget you or your voice or your laugh. You will always be so near and dear to my heart, soul, and mind. I love you so much and I still miss you unbearably. I'm just learning how to deal without you here in my life. I won't pretend I'm okay when I'm really not, but I promise that I'm really, really going to try this time. I'm not over your death, and I know I won't be any time soon. But I also know in my heart that wallowing in this grief and choosing to stay upset and sad is just ripping the wound open that's trying to heal... It's not helping me and it's not healthy.
The idea of "moving on" is so hurtful to me somehow because, in my head, I view that as forgetting you. Forgetting and moving on with my life... but that's not how it works and I can't think that way. Moving on doesn't mean I'm forgetting you. Moving on means I get to take these memories of you with me. I get to remember that laugh and your goofy jokes and stories. I get to tell my husband and maybe my future kids I'll have on day. That sting of pain will be there, but the memories outweigh the hurt. I realize and know this now. So after a year of your passing away, imagining you in heaven with Jesus and all of your friends and your family... imagining you gardening, planting more tomatoes, playing with my dog Tiffany who I had to put down several years ago... passing all of your farming and gardening knowledge down to the apostles... those thoughts are what get me by, as cheesy as it is.
So here I am! Finally able to say that I'm okay. I'm doing okay and I can only get better from here. I know in my heart that you would be proud of me and would continue to push me to be better and become more knowledgeable. I think about you every day, and I miss you so much.
When peace like a river, attendeth my way, when sorrows like sea billows roll, whatever my lot, thou hast taught me to say it is well, it is well, with my soul.
Staying at home each & every day to be there with your children as they learn and grow sounds absolutely amazing in hindsight, right? Absolutely! Who wouldn't think that it's just living the dream?! But what the world fails to disclose is the truth behind being a stay at home mom..

11/18/2020 So, grandma (81 this year) has been up my ass about keeping a journal of everything that is going on right now so here goes. Amelia is 9 and in 4th grade, Raynen is 5 and is in kindergarten and Rj is 3 and is home with me. We live in fort lee right now and my husband, Bobby (30 this year) has just had his 3rd spine surgery and now awaiting the promotion board (he is in the army) and finding out when we will be moving. I am 26 credits away from my BA in history. The coronavirus pandemic has been a pain in the ass and the 2020 presidential election was a complete dumpster fire. Yay 2020 and the best part was carol baskin and the memes from that world.

It was early October, and it was finally time for my long-awaited moose hunt. I had waited ever since I was a little girl for this opportunity, and it was finally here. So, my father, the one that looks after me, and I packed up our stuff and left our city in Alaska. We were heading to a place called Bethel, AK. After a six-hour long drive, we made it to our hunting unit. It did not feel like home to us but it was warm and cozy, like my bed at home.

As your parents age, you're probably spending more and more time caring for them. Even if they're still in good health, you may need to help them live a healthy lifestyle. Your parents may need help with everything from their health insurance to their diet. To avoid caregiver stress, taking care of yourself is also essential.

Staying home, reducing stress, and taking care of ourselves, both mind and body are more important than ever. That's why from beauty and personal care to everyday essentials and home cleaning – we've got you covered. "Avon"

Growing up, I loved the Wizard of Oz. There was something magical and timeless about the Yellow Brick Road and the passion of Dorothy to find her way home, Scarecrow to find his brain, Tin Man to find his heart, and the Lion to find his courage. All to find out that the man behind the curtain was just a man, whose hope and wisdom fulfilled all desires by encouraging everyone by exploring their own virtues.