Are Aunties Nicer Moms?
I am so grateful for my aunties!!!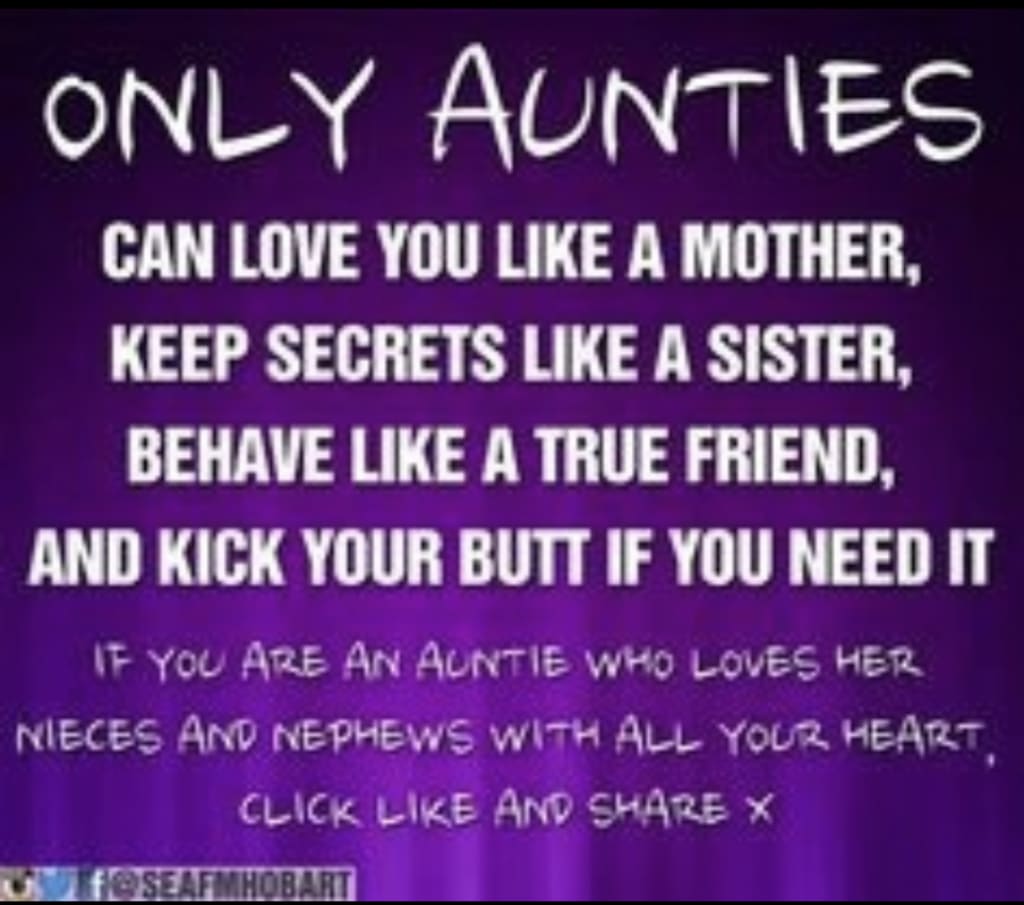 Meme from Pinterest
Aunties Are Nicer Moms because they can love you up and send you home lol....
What would I have done without my aunties? I am not JUST speaking of my mother's sisters. I am writing this to pay homage to the ladies in my life that have taken me in and treated me as if I was their biological niece as well.
First, I will start off with my Auntie Betty because this entire school year she has provided me with a stable work station away from my home. I like my home to be my place of refuge and family time not my office.
It is difficult for me to work everyday as a teacher at home. I did not have a clue that she would have a table, with a tablecloth, and my own personal space inside of her home when she agreed for me to work there. I am elated that she has taken me in and allowed me to partake parts of her refrigerator and cabinets. Even though we are on break for Christmas I still have food at her home.
Since my mental state is a large part of my daily performance I am thankful for her spotless, clean environment. We also have found time to laugh and encourage each other. Being a teacher in this pandemic has not been easy for us and the love she has shown me can never be repaid. She is married to my biological uncle but she is my auntie!!! I am grateful for her contributions.
Next, I pay tribute to my Auntie Camelia. She has been in life since birth. She is married to my mom's second oldest brother. I have always adored her and she has always explained family dynamics to help me understand why things are. This year she entrusted me as Mrs. Clause to deliver Christmas gifts to people here, since she is out of state. I felt very honored that she trusted me to handle a task that was important to her.
She made me feel needed and appreciated. Even though she has lived out of town most of my life I still feel extremely close to her. I am blessed to have her in my life. I can visualize us sitting at my grandparents kitchen table and can literally hear her voice blessing me with her knowledge. She is super intelligent and I love that about her.
I am crying now as I think about my Auntie Jeanita who's married to my mom's oldest brother. As a child I would always escape to her house for breaks in the summer and Christmas time. I literally would climb in the bed with her and watch television. When I grew up and was pregnant on bedrest from Sept 5th until March 17th a day did not go by without her calling me. When I was on bedrest and could not move at all she called me and we literally talked on the phone one time for 8 hours. She literally talked to me an entire shift as if she was getting paid. I am seriously grateful for her love.
Since I brought up my bedrest I have to honor my great auntie Othie. She would send me cards of encouragement because bedrest was definitely one of the hardest times of my life. Without them I would have intentionally ended the pregnancy. I had thought about just getting out the bed so it could all be over. They do not know how much they mean to me and that they literally saved the boys life.
There is one more lady that is not biologically related to me and we just happen to share family. Ms. Mable Chapman took me in as a teen. I was so lost and at the time and not listening to my mom. Mable always complimented me and always told others that I was smart. I overheard her one time tell someone that she knew I would be something great one day. Even after growing up and was older with children she complimented my parenting style and told me to keep up the good work. She has kept the boys for me and they really believed that she was their auntie lol. That is how much she has loved me. She gave me the nickname Mecca Louise and I love it. She still helps me to this day and I am grateful.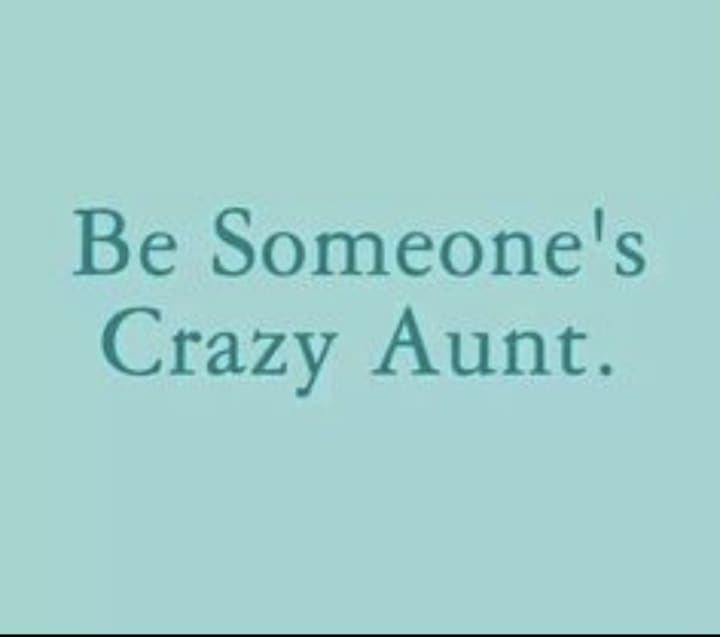 Before I move to my mom's sisters I have to pay homage to my Auntie Ida she was previously married to one of my uncles. She would braid my hair as a child and she was super nice. She always smelled like sweet candy. I literally can smell her house as I think of her. She would keep Miya for me to go to school sometimes and for that I am grateful.
I also have an Auntie Germaine. She helped me out through some crazy teenage years. She grounded me by being transparent. She also helped me talk through a rough situation with my last marriage. She has never judged me or put me down. She will also check me if I am wrong. Because of her continuous love I am grateful.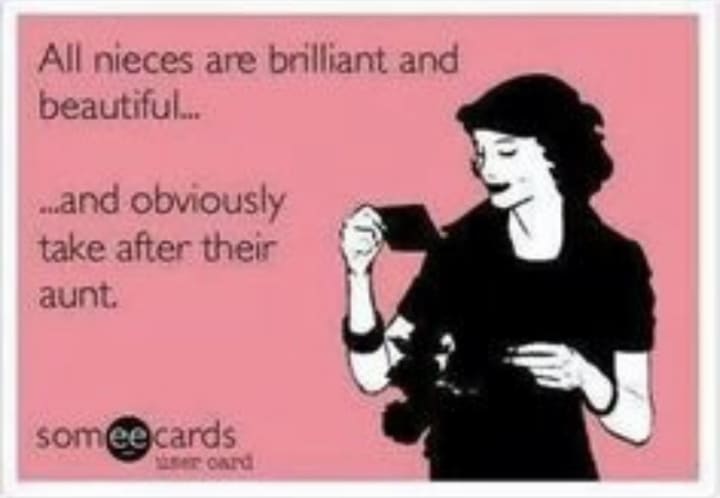 Moving on to my biological aunties that have impacted me in a small yet powerful ways. I have an auntie Vordie that lives out of town. She is so beautiful and her hugs feel great. She is so funny. Even though we are not super close I think of her often and always smile when I remember her infectious laugh. When she moved back to town which seemed like fit a month lol she cracked a joke that checked my husband at the time. I felt very protected by her and fir that I'm grateful.
Another Auntie I have is my Auntie Mary Jane. We always went over to her house for labor day. I enjoyed her cooking and I always just felt free at her house. She never made me feel judged or like whatever I was doing at the time was wrong. Her presence just always made me feel good and I love her for that.
Now on to my mom's little sisters. My Auntie Donna has always been my laughing partner. I know that she will have something funny to say with a smirk on her face. Before I had Miya she told me that I would know when I am in labor because I will have pain come from both sides of my back and meet in the front of my belly and my water will burst. When she came in from work one morning I turned to say good morning to her and it happened exactly the way she said. She said, you're ready. She sat with me and timed my contractions. I will never forget her telling me I am doing good and I will be fine. She then purchased Miya's first Christmas and is Malik's biggest supporter.Now she helps me clown for Mitchell. I am truly blessed to have her in my life.
Last but not least my Auntie Suzette. I am crying again because she has definitely helped me through the roughest years of my life. As a teen I told her so many secrets and none have ever come back to me. I had the scariest moment of my life and she was right there with me. Then when I was pregnant with Miya she always took me to my dr's appointments and would take me to eat. She has always given me great advice and for that I am grateful. I am sure I can go on and on about her. I want the waterworks to stop so I am just going to leave the rest for another story.
I had to write this in honor of these ladies. I am blessed to also have two of my grandaddy sisters alive. My auntie Terrell and Aunt Dot. They always have shown me love and their hugs are amazing. My auntie Terrell always wants me to sing or speak at my great grandmother's day at church. I am honored by her respect for me in education. I am thankful!!!
What a true blessing it is for me to be empowered by so many positive and loving women.