A view of my childhood from the kitchen window
Thank you, Mommey. Happy Mother's Day. I love you.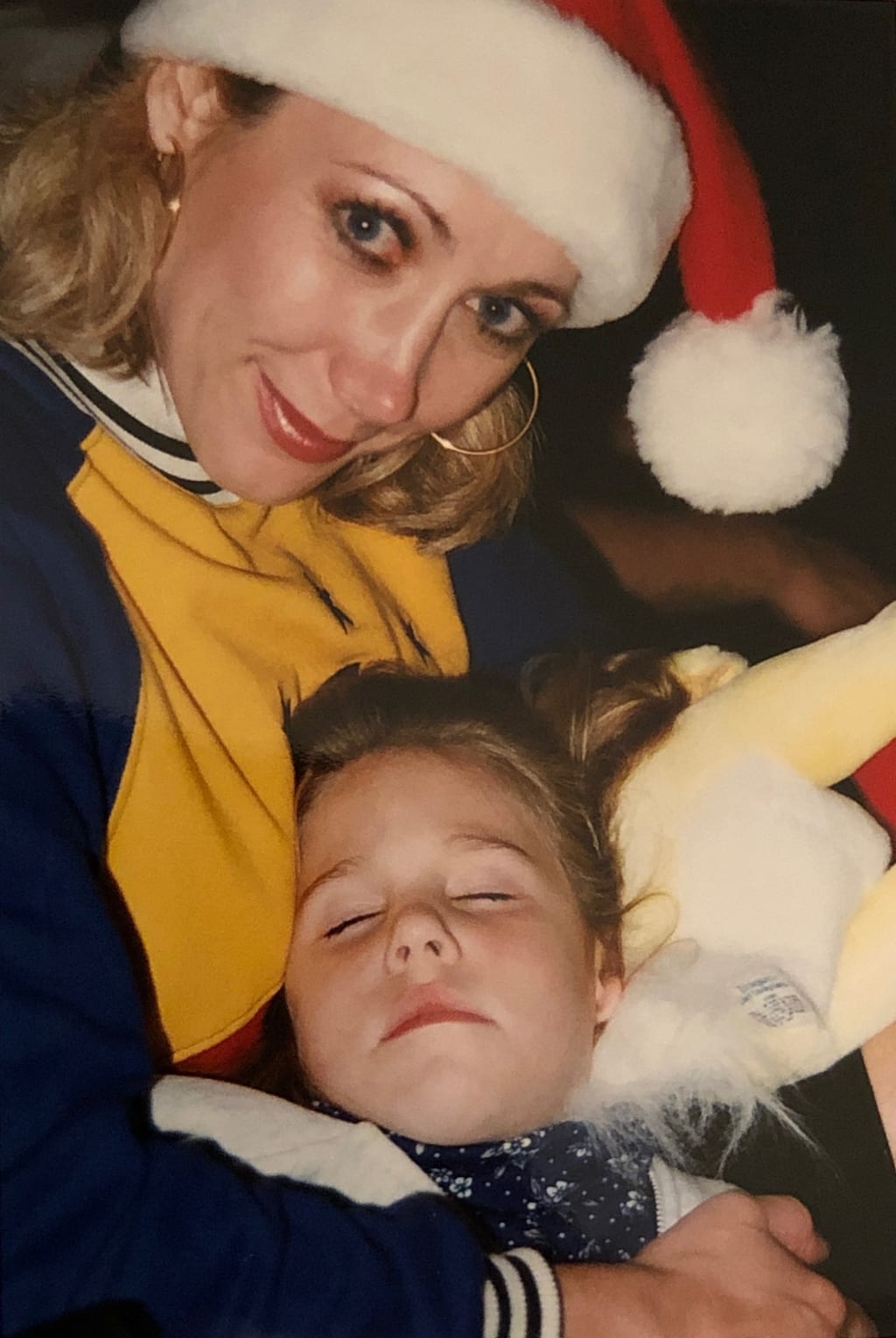 My mom and I, ca. 1997
I always hated it when my mom left home. I am, and always was, incredibly close to her and felt sad and nervous when she wasn't around. Because of this, it was a big production for me every time she left me at home because I was, and am, a crybaby. At first I would stand by the back door, located in the kitchen, and wave as she backed her car out of the driveway. Then, I would act as though I were a race announcer and yell, "On your mark, get set, go cat go," before she was allowed to drive away. It eventually evolved to include a hand routine with it where I wrote the words in the air with my finger. Seeing as I was a small child, you can imagine how long this took, and if she dared to move before I was done, we had to start over. Maybe I should have known then that I had OCD?
So many of my fondest childhood memories are in that kitchen, by that door, or just outside of it. The dinner table was in a little nook next to the door with bay windows that faced the driveway. We ate breakfast and dinner at the table every day. I remember one time my mom made green eggs and ham on Dr. Seuss's birthday and none of us could stomach eating the dyed eggs. I still feel bad about it because she was so pleased with herself for this fun idea. She laughs about it, though. I also remember how I was always late to get ready for the day because I'm slow in the morning. Then "One Week" by the Barenaked Ladies came out, and it was the fastest song I'd ever heard. I wanted to do everything fast when I listened to that song, so my mom would play it while I ate my oatmeal so I would finish it at a reasonable pace. When I had waffles for breakfast, my mom would cut them up into little triangles for me. I had a hierarchy for which bites of waffle were the most and least desirable, and I invented a whole little story to go with the order that I ate them in; the outer, harder pieces were guards at the castle of the King and Queen, the centermost, soggy, buttery, delicious pieces.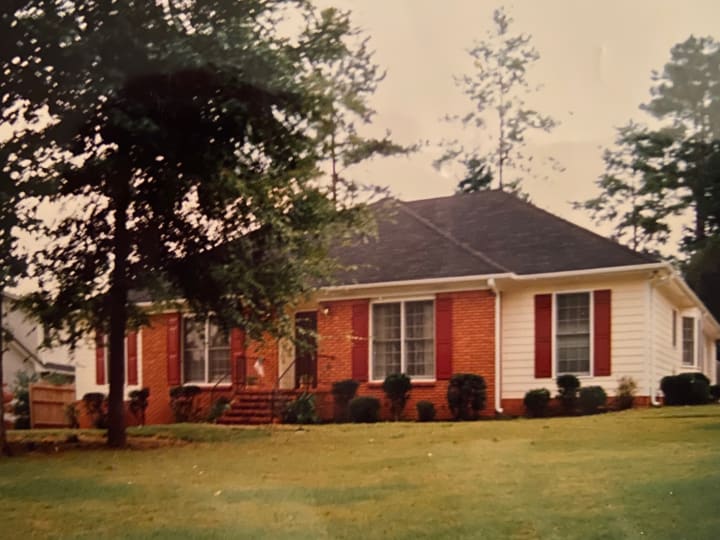 When we weren't eating at that table, I was pretty much outside roller blading or riding my bike or Razor scooter around the driveway. I loved to pretend I was an adult doing a mundane task, and I would roll up to the bay window by the kitchen table and knock on it. Knowing what I wanted, my mom would jump right in to take my order as if it were a drive-thru. She would tell me to pull around, so I'd do a lap around the driveway and come back before she would give me a cup of Kool-Aid or whatever I had requested. There's no telling how many hours I made her sit at that window, but she never complained or seemed annoyed with it. And actually, while I'm sure it happened, I can't remember my mom ever being mad at me or yelling.
I guess all of this is to say that I had a pretty idyllic childhood. At night my brother and I would play sock ball, a game my brother made up with my dad. Then, my dad would tuck my brother in and lay with him answering the thousands of questions he posed. My mom would tuck me in and read me stories until I fell asleep and then sneak away to her bed for a few hours (minutes? I couldn't tell you) to watch TV before I inevitably woke up and came to get her again. I'd fall asleep in her bed and eventually be moved back to mine. The next morning, we'd do the breakfast deal, and if I didn't have school, she'd leave me with my Griggsy and drive away as I yelled, "Go, cat, go!"