A Story of Motherly Love
Someone Like No Other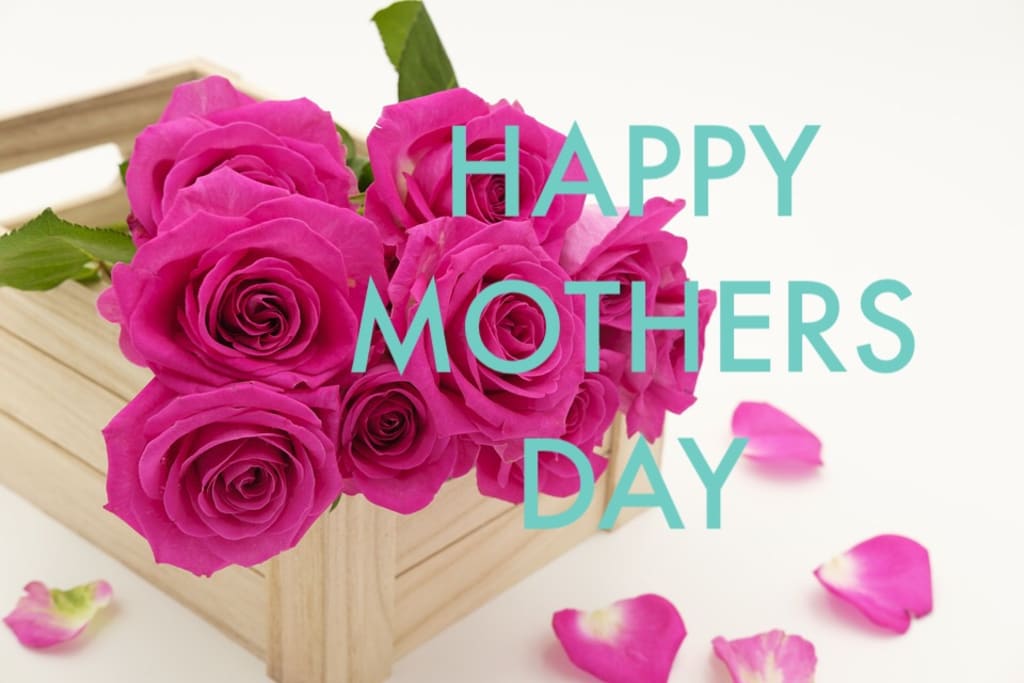 From the moment I entered this world decades ago, I have always had a unique connection to my mother. I would always know when it was her holding me and I instinctively associated her very presence with support and comfort. Perhaps it was because I had previously spent nine months growing inside of her. Or maybe it's a survival instinct from nature. That's just one of life's many mysteries.
One advantage of being a firstborn child is that we initially (if more children come after us) have all of the attention and affection to ourselves. Though things did change when my younger sister Jessica came along when I was 2-years-old. At first, I felt very possessive of my mother whenever she would have to tend to Jessica. This was when I would either act out or do mischievous things to draw her attention to me. However, within a year I had generally adapted to being one of two children, despite occasional sisterly arguments which continue even to this day.
When I was one month away from my third birthday my parents divorced and Jessica and I lived with our mother. Prior to starting school mum (correctly) believed that I had autism because I had difficulties with emotions, socialising, communication, and coping with changes in routine, though much less was known about autism in the early 1990s in comparison to today, and doctors had given her their reassurance that it was merely depression due to my parents' difficult divorce.
Beginning school was a struggle for me because I was in an environment where mum wasn't at all present. That made me scared and uncomfortable. I had a separation anxiety issue in regards to my mother which was noticed when I was in preschool. Yet by law, a child has to eventually move onto school at a certain age, regardless of whether they are ready to or not.
Teachers would hear me crying for my mum all of the time and so they asked her if she'd be okay to help out in my class for a while (for the reason of being present). Mum did that for most of my first year of school and eventually, I adapted to her having to leave at a certain time. Initially, I wasn't eating at school due to extreme stress. But in First Grade, I was helped immensely by mum putting notes from home in my lunchbox.
After many years of being a single mother (in addition to studying at university full time and having no close relatives to support her with anything) mum met my stepfather Brent when I was 14-years-old, along with his three children Kylie, Brendan, and Dylan. While Jessica and I had anxiety disorders (and Autism Spectrum Disorder), Brent's children also had challenges of their own.
Brent's three children were going through various psychological assessments and when the topic of autism came up (Mum was given pamphlets to read for then 4-year-old Dylan's assessment) Mum was again expressing urgently that she believed that I had autism. When I was 15-years-old I was finally diagnosed with autism and we were told that the relative lateness of the diagnosis was most probably due to me being female.
Most (especially in the 1990s when I missed a diagnosis) of the diagnostic criteria for autism is primarily based on its masculine traits. So as a result of that, many autistic girls and women weren't quite fitting the criteria, and thus were often left undiagnosed and untreated. Though as time is passing and knowledge of autism is becoming more widespread, things are gradually beginning to change there.
A difficulty for Mum is that usually when a parent's children grow into adults, they leave home and become independent. But that isn't the case for parents like ours. Even though all five of us (me, Jessica, Kylie, Brendan and Dylan) are now in our teens and twenties, Mum still is having to look after dependant people. We are working on our career paths and making an effort towards full independence. However, our mother is still having to constantly drive us all to appointments, along with helping us out with work issues. Luckily NDIS (National Disability Insurance Scheme) funding is now rolling out in Queensland. So as a result of that, pressures of transport and constant care of us all are now being significantly lifted for her.
Sunday, May the 13th, 2018 is Mother's Day and I'm writing this blog in gratitude for all the help that she's given me throughout my life. It was also her who initially discovered that I have HSAM (Highly Superior Autobiographical Memory) and pushed through to get me identified with it by the McGaugh/Stark lab at the University of California, Irvine. Since I was 15-years-old I've been doing writing and public speaking as a career (and over time more opportunities are opening) and contribute to scientific research about memory. Mum has supported me extensively with all of that over the years.
parents
About the author
I'm an autistic person who is making a career from writing, public speaking and advocacy work.
Reader insights
Be the first to share your insights about this piece.
Add your insights