A pregnant girl meets guy on Tinder who takes on her and her baby!
He accompanied her, helped and took care of the entire management and now they are raising the baby together. He decided to support her!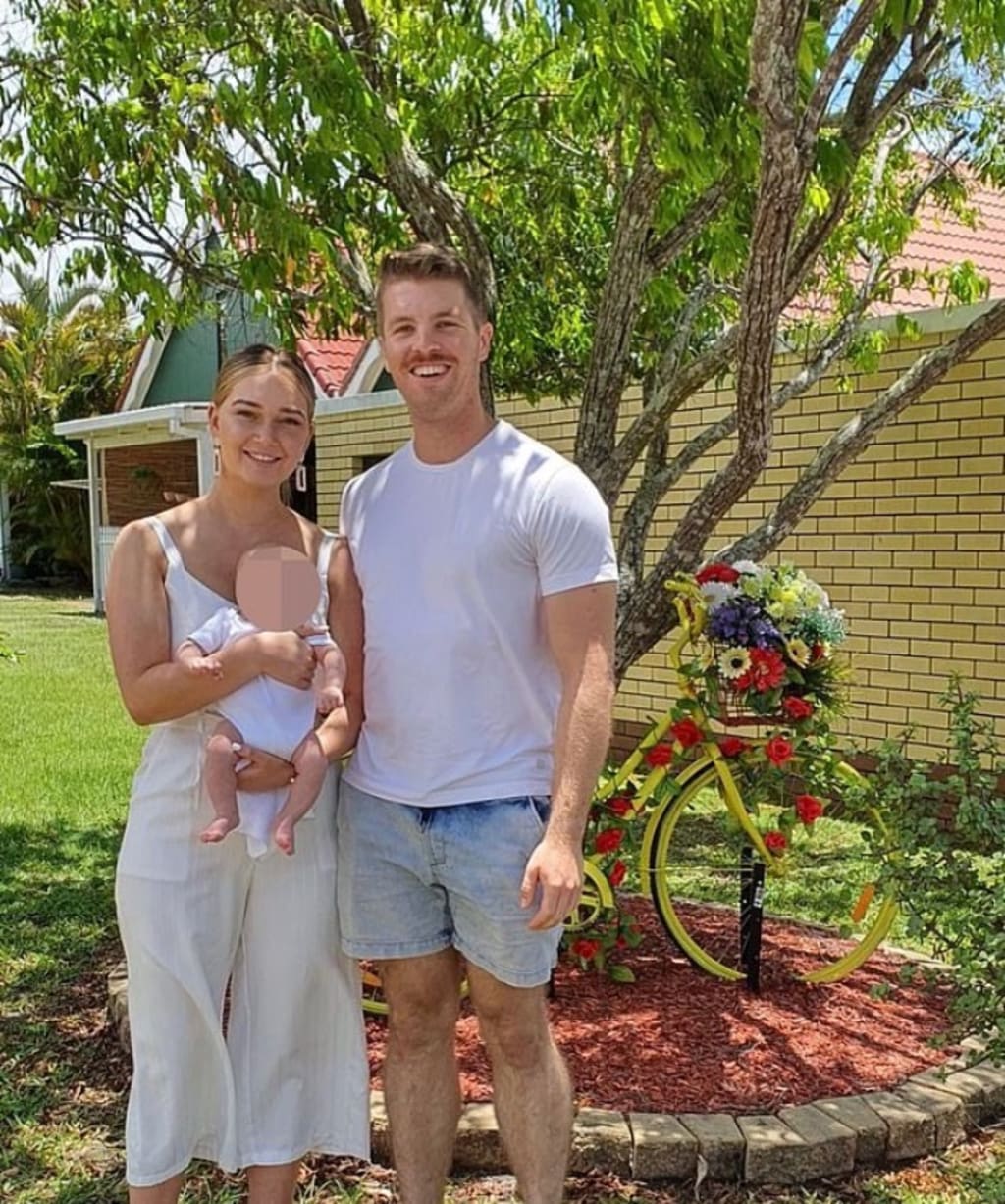 He accompanied her, helped and took care of the entire management and now they are raising the baby together. He decided to support her!
While many biological parents abandon their children and the woman, this man, decided to be different, got rid of all stereotypes and prejudices and decided to assume the paternity of the baby that was not hers, but that was already in the belly of the woman he met in the Tinder.
Max started dating Alyssa (a single mom-to-be) four months before she gave birth to their baby, Ollie. At just 25 years old, Max proved to be a very upstanding man and participated in everything, including nurses who thought he was the newborn's father.
Since the Netflix documentary "The Tinder Scammer" was released, several netizens have decided to share their bad experiences with the dating app.
But for young Alyssa Jane, the platform proved to be more of a blessing than a headache, and she even found her life partner thanks to it.
Alyssa Jane is only 20 years old and has just become a new mother at her young age. But the woman, unfortunately, did not have the support of the baby's father during her pregnancy. So, although pregnant, the young woman created a profile on Tinder, where she never imagined that she would find love two months before giving birth.
Max, 25, like many kids his age, had the Tinder app on his phone. It was there that he unexpectedly "matched" Alyssa, in her description she had already informed him that she was pregnant, and even though he knew she would soon give birth, he wanted to meet her. After the first meeting, the young people connected and never parted.
The union between the young mother and Max was so great that the man fulfilled the role of father in the last 8 weeks of pregnancy of Ollie, daughter of Alyssa. In fact, every time the young woman thought she was going into labor, Max immediately took her to the hospital, even though she only had 4 appointments.
"My mom was on vacation so Max was with me the whole week, I had contractions and every time I thought I was about to give birth he would drive me to the hospital and drive me back home. He took the whole week off work to be with me."
On the day of Ollie's birth, Max was returning from a commercial job. That day, Alyssa was supposed to pick him up at the airport, but her water broke and she had to go to the hospital.
"I texted him and said, 'I'm sorry but I can't pick you up, I'm in the hospital, my water broke.' And instantly he was like, 'Okay. As soon as I get home, I'm going to unpack and run over there."
Max was so worried about Alyssa and Ollie that the nurses at the hospital were sure he was the baby's father. Max even took a week off work again just to be with his partner for the first few days after delivery and help her.
Alyssa never imagined that being single and pregnant, she would find the love of her life 8 weeks before giving birth. But, today she can safely say that Max came into her life to stay and they are going to raise Ollie together.
It is a beautiful love story and gives rise to hope in many hearts.
I myself have lived this experience assuming three girls and their mother.
It was fantastic!! We are currently separated but it was all worth it and I would live it all over again if need be. We learned a lot...
DO YOU THINK YOU COULD RELATE WITH A WOMAN WHO IS PREGNANT WITH ANOTHER MAN? AND STILL RAISE HER CHILD AS IF HE WAS YOURS?
Thanks for reading this far. I await your comments and until the next story..
Source: https://www.resilienciamag.com/
Story: @alyssahodges01
Translation and adaptation: Georgenes Medeiros
married
About the author
53 years old, divorced, graduated in Business Administration, writer, translator, available for new challenges.
I invite everyone to subscribe to our channel and watch our videos.
https://www.youtube.com/channel/UCS_x17EWeHyfcALAuqBG_VA
Reader insights
Be the first to share your insights about this piece.
Add your insights