A Mother's Love
Another day in the Books
This Mothers Day, we celebrate all the mothers in the world. The ones that are always there when we need them in our life. Mothers are the ones who take care of us when we are sick and when we need a shoulder to cry on when things are not going the way that they should. Our mothers are the ones we run to when we need advice about what to do when our children are acting out; and doing things that they should not be doing. She remembers one day when her children decided to become cooks with everything in her kitchen. She called her mother to find out what to do because she would have done something drastically wrong. After all, all the food that she had was now on her floor and everywhere else that you could think. Can you imagine five dozen eggs all over the floor, a bag of flour all over the children and on the floor? Now we sit here and make fun of the things that our children have done in the past because they are older! How we miss the things that we cannot have anymore. Not a day goes by that I do not miss talking to you and looking at your beautiful smile. You were the glue that kept this family together and talking. Now that you are not here, it seems as though our family has gone their separate ways from one another. We spend our lives arguing and fighting over the things that happened in the past, and sometimes it; is harder to let go of the past. It is hard to let go of the past and live our life the way we should because sometimes the past comes back into our hearts. It is part of our life, and sometimes you know that you should give in to the past because of the hurt and awful things that happened in our past life.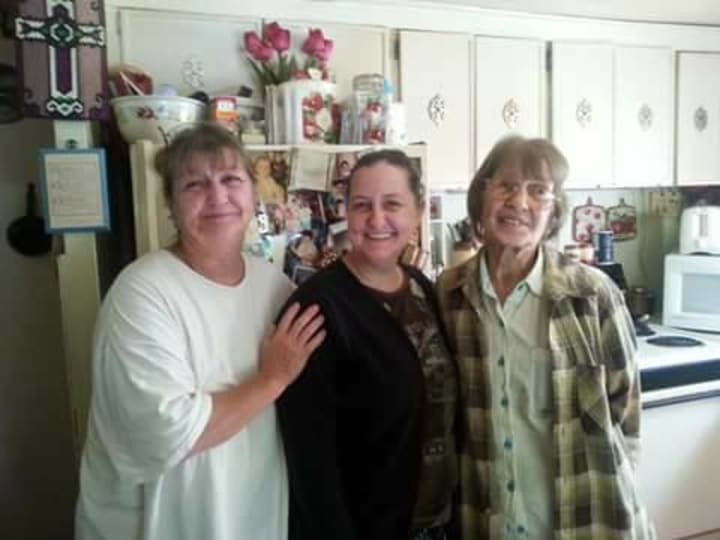 Dear Tammy,

Hi hope you are feeling better; mom loves you very much and will try till she dies to let you know that I hope you get on the phone Sat! So, you can tell me what kind of clothes you want something; neat I am going to; buy you a present, and you might as well tell me what you would like instead of me getting anything. We will get things to work out, and you will feel better. I do not know if you want summer stuff or pants or a bikini, please tell me. Gloria said hello I talked to her yesterday, and she loves you her little boy Ryan is getting big. She said she spoiled him bad. Gloria is sick; and has been in the hospital and might go back in. Mark and she are doing better, and Aunt Kaye said hi, and she loves you too. It is a pretty; day here today, and we have had bad weather for so long; the sunny days are always good. Do you like to play basketball, volleyball, and walk well, I must go clean and wash dishes, but I will write tomorrow and call on sat? I love you and miss you and wish I was there to hold you; have a good day; love forever, mommy.
One day you must accept the; failings of the people that did the wrongs to you. You must forgive them and move on with your life. I was so upset with your mom for leaving us, and over the years, I have learned that things happen that we cannot understand. The things that we have done in our life were for each other, and we did what we could when we could help one another. The only thing that I wanted out of life was to know that you loved us so much, even when we; thought that you did not care about us and you; did not want us or did not fight for us. I remember the night you came to the house to get us back when he came to get us from the apartment, and you hurt your arm by breaking the window when he would not let you in to see us there, were police cars everywhere, and they would not let you in. That was the last time we saw one another for quite a few years. Until I turned 17 and came and spent the summer with you and got a job, then; he would not let me keep that job if I came back to live with him. So, I decided to stay with you, and not that I am sitting here writing this to you, mom; it is so hard not to see you anymore. Cancer took you away from us and did not give us much time. There was so much about our life that we did not know, and over the years, we tried to make our amends with one another, and we finally did only; it was almost too late if we had not made our peace with one another we would not have gotten the chance.
Dear Tammy,

Hi, I hope you are having a good day. I got to get ready for work in a few minutes. I work a double today, and I got to walk; our car has broken down. We are trying to get it fixed. I love you, and I wanted to get your package in the mail, with the car broken down. I will get it this coming week; I need to get groceries and everything. I hate being without a car; I guess it will all be ok. The part is in the shop, and it is a good; exercise to walk but not every day and not for me. Well, I have to get ready, I love you, and I will write tomorrow.

Love

mommy
Mom, you mean the world to me now more than ever because you are the one that did write all those years that we were apart from each other letters that we never knew about throughout those years. We found out about them when you told us you were sick and only had six months to live. The hurt and pain and years of not knowing the truth came flooding back in one night of reading all the letters and cards you sent us; over the years. Now, here we are, adults with families of our own and great-grandchild that will only get to see pictures of you because you left this world without being able to meet them. Earnest is the best; he is so happy and loves to play with everything. He is 15 months old right; now, and he is growing up so fast. You would have enjoyed meeting him and getting to know him. I will tell him about his great-grandmother and show him pictures of you and your smiling face. Time is hard when you are dealing; with so much pain from the past. When you try to let go of the things that happened in the past. People deal with it in their way, but then they lose track of things; they have in their; life right now; that means the most to them. Life is hard; without the ones, you love even, hard when you push out the other people who love you dearly. We try to make amends, but things get in the way, and feelings, emotions, and other things cloud the judgment of the people with that you are trying to make amends within your life. When she would sit and read the letters from her mother, she would break down in tears and could not read them any longer. When she writes about her mother, she breaks down in tears because she should have made more time with her mother and not waited until cancer took her out of this world.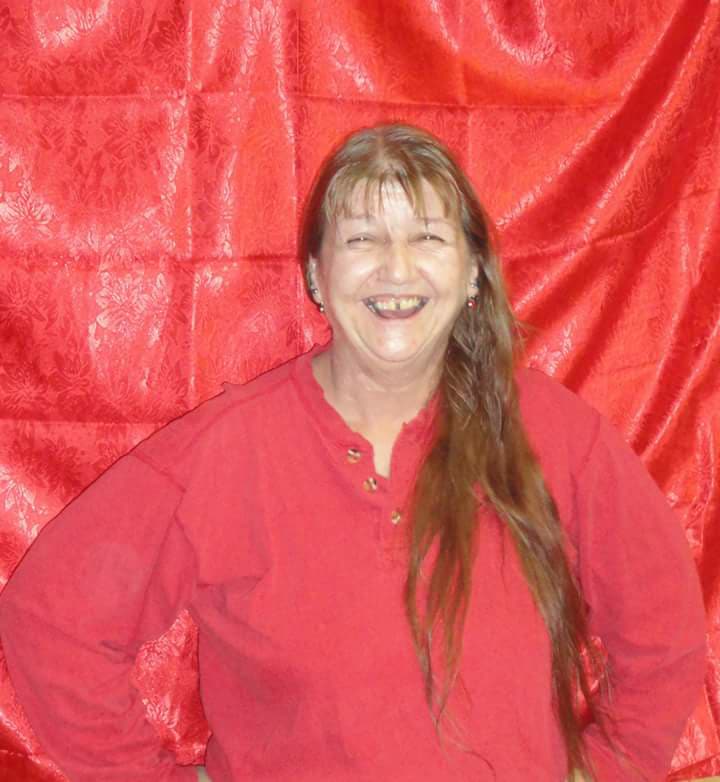 Dear Tammy,

Hi, how was your day at school hope it was good. Do you get out early? Some days do you get to drive? Danny likes to take himself to school; it is sometimes fun; our car has broken down, which drives me crazy to be without a car. I got to work tonight I; am working every shift I can! I am trying hard to make the money I need. I think I figured out what to get; you for your birthday. I hope you like it, mom, and send it with a lot of love for no other reason. I wish I; was there to give it to you; I want to be. Maybe it will all work out, and I will see you soon. Well, mom will write tomorrow I; will send your present soon. I love you, Tammy, and miss you very much; I love you.

Mommy
She was selfish in not doing the right thing by her mother. Keeping her out of the life that she could have with her grandchildren in the last days of her life was the best gift she could have given to her mother. There is so much to say, and words cannot describe the thoughts; she has when it comes to her mother sometimes; she feels her going down the same path with the decisions that; she is making in her life. But only she can choose to change how her life is going right now. Finding out the truth about her mother was the closure that she needed in her life, and finding out that the mother did not care but cared more for her than she realized. You know she found the love with all of the letters that she sent all those years ago and finally; being able to read them without getting too emotional while reading them. They show how much she cared and missed her children, that was not with her throughout those years so long ago. Time goes by, and we regret some of the actions that we have taken or not taken, and by the time we realize it is too late to make the changes that we should have done all those years ago. Moms are the precious things that we have in our lifetime, and losing them for any reason; is hard on everyone.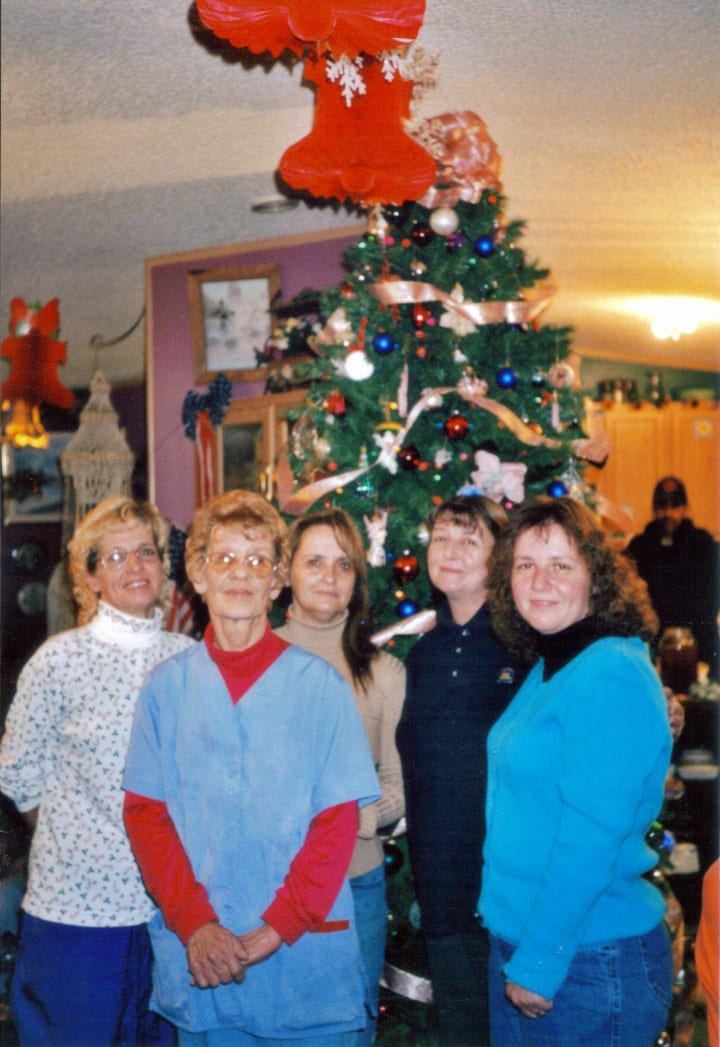 Dear Tammy,

Hi just got done writing; Joey missed talking with you yesterday on the phone. I told Joey to tell you and Sarah I called. I cannot wait to see you and talk with you. We have a lot to talk about; you can show me a thing or two. I just wanted to tell you how much I care and love you will be a godsend. See you soon. It is so pretty today, and I am trying to get our car fixed; the carburetor is out on it, so I get to walk to work, it is a nice walk, and I do not mind at all. How did school go; you still have not told me; what your boyfriend's name is? I cannot wait to talk to you Sat. Maybe we will have time to talk to each other. Emma says hi, and she loves you; she is so happy that she will get to see you all soon. I love you, and I will write tomorrow.

Love,

Mom
We spend our time thinking about things that we missed over the years and how we could have done things differently when we had the chance. Now the time has come, and a few more years later, we cannot make up for the times that we missed with the ones we love. Mom, you are now with us in our hearts and prayers every night. I think about you and miss; the fun times that we had together, all those good talks about the good days and bad days that we had over the years. I have spent some time going through my mom's letters and put them throughout this post for the years that we did not speak. Those were years that we lost because of divorce and separation from one another. It is hard to think about the years that we missed out on with mom, and now all we have are the memories she has left us with throughout the years. With this final note from the best mother ever that I did not get to read, it is such a heartwarming thing a mothers love for her children.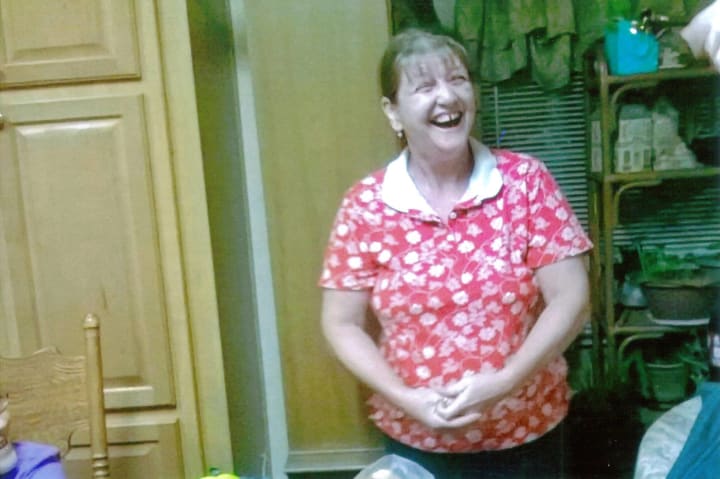 Dear Tammy,

Hello, I hope you are having a good day at school cannot wait to talk to you on the phone tomorrow. I hope you will take the time to speak to me on the phone. Does your boyfriend go to the same school as you? Do you get to date? What is his name do, you do good at school we have a lot to talk about if you would like to speak to me when I call? I understand so; when you are ready, I will be here to listen. The sun is not out today, I wanted to go for a walk, but I guess I will do laundry instead. I hate going to the laundry mat; it is a pain. Emma is at school; she cannot wait to talk to you all tomorrow! I cannot either maybe the sun will come out tomorrow reminds me of that song Annie would sing.

The sun will come out tomorrow bet; your bottom dollar that; tomorrow, there will be sun just-pick up your chin and grin and say the sun will come out tomorrow

I love you, Tammy; I will write tomorrow

mommy
About the Creator
She loves to write and spend time with the family. It has not always been an easy road but, it never is. I hope that you enjoy the articles that I write.
Reader insights
Be the first to share your insights about this piece.
Add your insights