A Love Like No Other: Part 2
My dear little ones, one day you will know what it's like to have your heart exist outside of your body.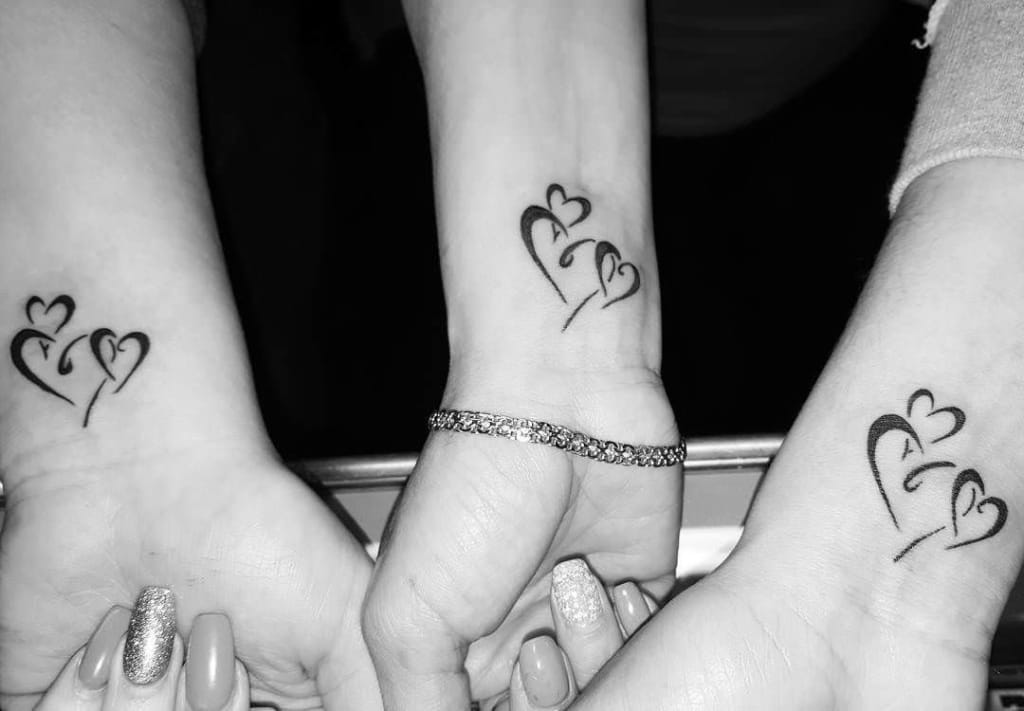 To me it feels like a lot has happened since I wrote the first part to this little series of articles; And in truth, a lot has happened...
If you were an outsider looking in on my family, you wouldn't think much has changed except for a new addition to the family. While many people know that a new baby is a huge change to any family, I tend to wonder how many people realize just how dramatic that change can be for the person who cares for those little ones.
As the mother of my new family of four, I can tell you that a lot more has changed than just the number of children I have grown inside me. This was a change that took a lot of warming up to and a lot more preparation than I had expected.
Even though my second daughter was planned, I don't think either my partner or I were expecting her to happen so soon. After I got that positive test, it took me a long time to come to terms with the fact that my firstborn, my little Hadsters, wouldn't be my only little love for very much longer. To be honest, it made me sad. It would no longer be just the two of us reading, eating treats, and going for walks with the dog while her dad was at work. It would no longer just be the two of us snuggled up in bed at 11 a.m. just because we were having a lazy day. And it would no longer just be just her who I had to keep alive and pour my soul into every day...
Not only was I dealing with extreme mom guilt for not giving my dear daughter more time with her mom and dad all to herself, I also struggled with figuring out how I was going to manage having two little ones so close in age. Hads was only 9 months old when I became pregnant with her little sister Aly, and even though Hads is walking and toddling around, she is very much still a baby who needs her mom.
For a long time I wondered how I was going to split myself in two to be able to give each of my babies what they need, because I knew that they would both need me very much for very different things. I couldn't picture how I would be in two places at once giving two small humans the love and tools they would need to get themselves through life. Maybe I'm over thinking things, but giving kids the tools they need in order to "do life" when they get older is essentially what mothering is, right?
It's been three weeks and one day since Aly came earthside, and I still don't have answers to any of the questions that I asked myself my whole pregnancy, except for one. I was constantly asking myself if Hads was going to hate me when she gets older, because I robbed her of a childhood without a sibling, because I didn't give her more time with just us... The answer is 100% no. After seeing how happy she is being a big sister, I can honestly say that there's no way she will ever hate me for bringing her sister into this world. Seeing her with her little sister makes all my fears throughout my pregnancy seem totally irrelevant. Now, I'm not going to lie and say that there aren't times where she tries to body slam her little sister and kick her in the face all in only 3 seconds.. but she does it with love (and a little jealousy).
Instead of beating myself up over all the things that I have deprived hadsters of by giving her a sibling, I'm choosing to dwell on all of the wonderful things that she has now that she does have a sister... a lifelong friend, healthy competition, someone to drive her mother crazy with and somebody to try and kick in the face during playtime.