7 Free Things To Do For Halloween
Family Fun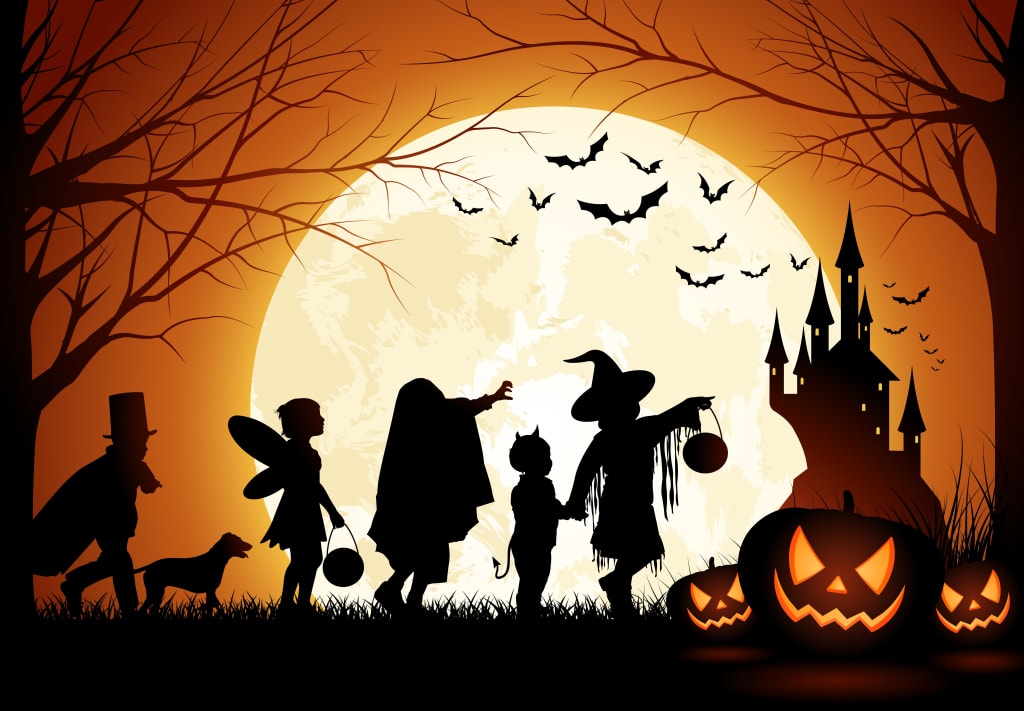 Halloween is coming up and you want to do something fun, but you also want to save money. Don't worry I know what it is like when it seems like every holiday cost so much money. I know how you can save money and still spend quality time with your family. Here are 7 things to do for free for this Halloween.
1. Going To a Pumpkin Patch
This is always a good option because it's free, you don't have to buy pumpkins if you don't want. Some pumpkin patches don't even charge for pumpkins. Pumpkin patches are a great place to explore and try new things, some pumpkin patches have hay rides and other fun activities. Going to a pumpkin patch is fun for kids or just a fun date idea for those who are trying to save but still be festive.
2. Going To A Halloween Costume Store
It is that time of year when all the Halloween stores come out. If you are a fan of SnapChat or Instagram, this would be a fun thing for you to do. When I go into a costume store, I like to put on masks and make funny videos. This idea would be great for a date night, a group of friends, or a fun family night out.
3. Carving Pumpkins
A free or cheap activity to do would be to carve pumpkins. A fun thing to do is to have a carving contest, giving awards to everyone that carved a pumpkin. Different awards are a good idea for younger kids, this way the no one will get their feelings hurt. When you have finished carving the pumpkins, remember to keep the seeds for the next activity!
4. Baking Pumpkin Seeds
When you're finished carving pumpkins, do not throw away the seeds! You can make seeds into a delicious snack for the family to enjoy.
Start by preheating your oven to 375 degrees, then in a mixing bowl toss seeds with oil and your choice of spices. Cook in the oven for 12 min till the seeds turn golden brown. If you are having troubles with seasoning ideas here are three.
Sweet Spicy Treat
1 egg white
1/4 cup natural cane sugar
1/2 teaspoon cayenne pepper
scant
1/2 teaspoon fine-grained sea salt
1 cup fresh pumpkin seeds
Sweet Cinnamon
1 cup pecan halves and pieces
1/2 cup roasted, salted shelled pumpkin seeds
2 tablespoons butter, melted
2 tablespoons sugar
Pesto Is Best
1/2 cup loosely packed fresh cilantro leaves
1/2 cup loosely packed fresh flat-leaf parsley
2 garlic cloves
1/4 cup (1 oz.) freshly grated Parmesan cheese
2 tablespoons pumpkin seeds, toasted
1/4 teaspoon salt
1/4 cup olive oil
4. Taking Fall Pictures
Fall pictures is a good excuse to get out of the house and to look your best. Taking pictures in a beautiful scenery and getting to have memories that last forever.
5. Have A Baking Competition
The best way to do the baking competition is choosing an old recipe in your family or looking one up online. Have your friends or family break out into teams then start baking!
6. Having A Scary Movie Marathon
Watching scary movies is the best way to get into the Halloween spirit. I know it can be hard finding good movies, so I made a list of the best Halloween movies to watch on Netflix.
Children of the CornYear: 1984Director: Fritz Kiersch
Little EvilYear: 2017Director: Eli Craig
HushYear: 2016Director: Mike Flanagan
The ABCs of DeathYear: 2012Directors: Various directors
The AwakeningYear: 2011Director: Nick Murphy
Last ShiftYear: 2014Director: Anthony DiBlasi
7. Make Homemade Decoration For The House
Making decorations was always one of my favorite things to do. Kids love helping and having a chance to be creative. If you are having trouble with house decor ideas I have listed some crafts below.