6 Tips To Make Your Home Safer For Your Little Ones
Following these tips can make your home a safer place!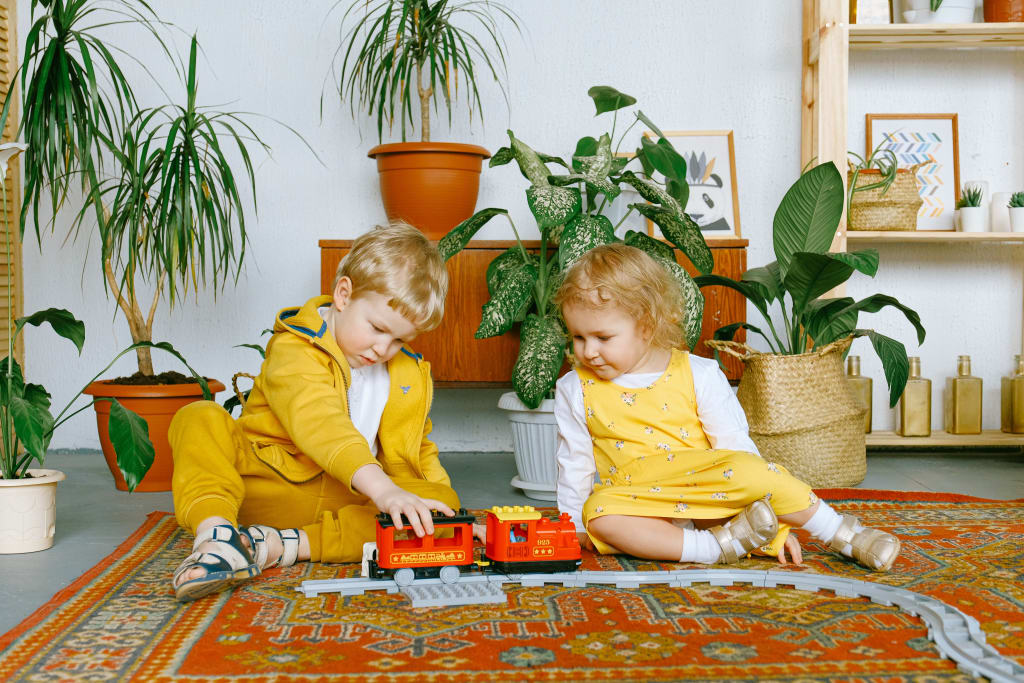 Being a parent (or grandparent) means doing whatever it takes to keep your children safe. You make sure to buckle them securely into their car seats. You're careful about what they eat. You obsess over every decision, from bouncy seats to babysitters. Even your own home isn't safe from scrutiny: These tips will help you make sure your home is safe for your little ones.
1. Block Access to Stairs
Stairs are extremely dangerous for little explorers. Whether you have a tall, steep staircase or just a few steps, be sure to block your baby's access to any stairs. Be sure to use an approved, child-safe method: merely blocking off the stairwell with a chair or box can result in both box and baby falling down the stairs. There are a wide variety of gates and barriers available to fit any situation. Always block the stairs from both the top and bottom, since tiny climbers can make their way up an unprotected staircase and then fall back to the bottom.
2. Channel Your Inner Clean Freak
Despite your best efforts, at some point, your little one will probably put his or her hands, mouth, or both on just about every surface in your home, so now is the time to keep things as clean as you can – just be sure to avoid using cleaning products with chemicals that leave harmful residues or fumes. Yes, a little bit of dirt can help build your baby's immune system, but allergens like dust and mold can have the opposite effect, setting your child up for future allergy issues. Mold has several additional harmful effects on young children, so contact a mold remediation service immediately if you suspect your home has a mold problem.
3. Lock Cabinets and Drawers
Cabinets and drawers are often filled with things that pose dangers to your child. Contents aside, cabinets and drawers are also notorious for pinching and smashing little fingers and hands. Cabinet and drawer locks come in many varieties and most can be installed in minutes without tools.
4. Clear Out Clutter
There's never been a better time to embrace the minimalism trend and cut the clutter in your home! Try to keep lower shelves and accessible areas relatively empty except for toys and other child-safe items. Remove decorations, books, vases, phone chargers, and anything else you wouldn't want your baby putting into his or her mouth. These items can fall on your child, break into sharp pieces, or turn into choking hazards, not to mention harboring dust. You don't need to get rid of all your decor and knick-knacks for good, just store them safely out of reach until your little one is older.
5. Bolt Furniture to Walls
Little climbers love bookshelves, but tiny toes can find footing in a surprising number of places. Heavy furniture like shelving, dressers, nightstands, and media consoles can fall and crush your child, so be sure to bolt these pieces securely to the wall.
6. Secure Cords and Cover Outlets
Electrical cords are endlessly fascinating to babies, and also extremely dangerous. In addition to a shock risk, there's also a possibility of your child pulling whatever is at the end of the cord onto him or herself. Tucking cords beneath a rug or under furniture isn't enough: use duct tape in a color that matches your floor or baseboards to conceal and secure cords. Try getting down on the floor and viewing your home from your baby's eye level to make sure you spot hazards that you may have missed. Outlet covers are a simple and inexpensive way to keep your baby from experimenting with outlets.
Following these tips can help prevent injury or illness and make your home a safer place for your little ones. Of course, despite every precaution, accidents happen sometimes. Familiarize yourself with child and infant choking and CPR procedures, and always keep pediatrician, poison control, and other emergency contact information in a handy location.