6 Fun Activities to Do with the Family This Summer
Have fun and make memories with these simple and affordable ideas you're family will love.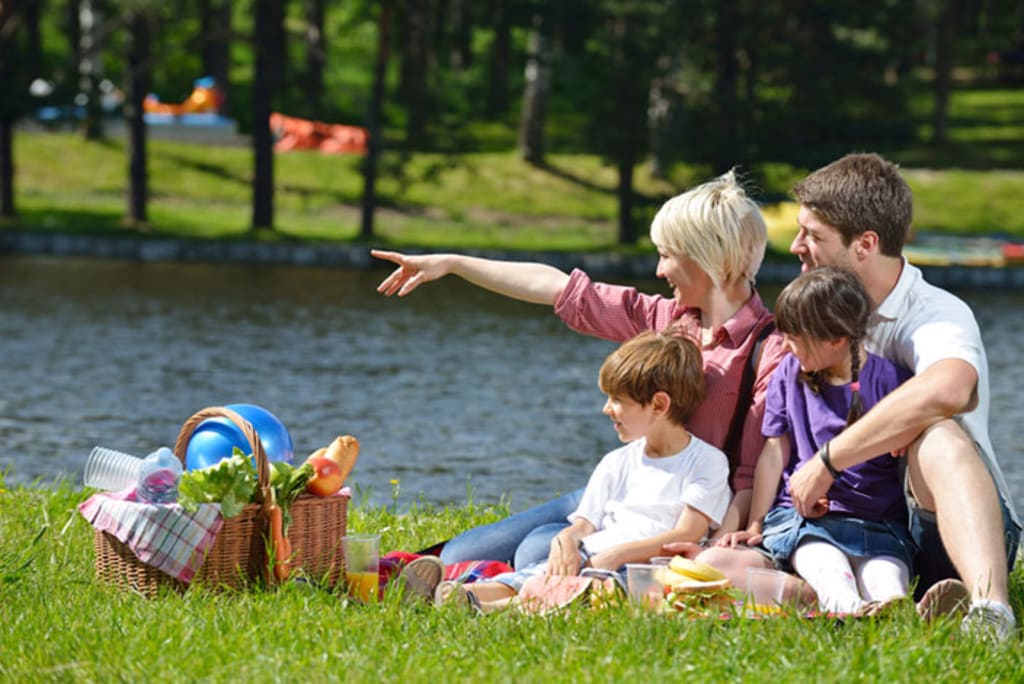 Summer is right around the corner and it is time to start thinking about how you want to spend it. Some people like going on vacations and some people just like to do things locally. Either way, it is always an exciting time for the family. My favorite thing about summer are the memories that I make with my family and my friends. The time we spend together, the food we eat, and the drinks we drink. If you are looking for a few ideas for this years activities, here are six activities the family will love.
Planetarium: Planetariums have always been a favorite of mine. The great thing about visiting a planetarium is that they are not only fun, but also educational. Learn about the stars, the solar system, and constellations. You can find science museums that have a planetarium included in them, which is awesome because then you can double your activity. Typical cost for admission ranges from $8-$12 USD.
Have an outdoor "carnival": This activity you can do at home or in a family or friends yard. Set up stations around the yard with different activities. Ideas can be face paint, puppet making(using paper bags and crafting materials e.g., pom poms, markers, googly eyes), and outdoor canvas painting using a large canvas or cardboard box. This is a fun and affordable way to have fun with the kids without going anywhere.
Farmers markets and flea markets: Farmers and flea markets are super fun. You can find great food, baked goods, fresh produce, antiques, jewelry, and more. There are a ton of different stands with many different items which can be fun for the family. It is also great for people who enjoy "flipping" or "restoring" older items.
Food truck hopping: Food trucks are a great way to try new foods and experience new flavors. Every year there are a plethora of food truck festivals. You can find yummy food, fun activities, and entertainment for the whole family.
Aquariums, zoos, and carnivals: This is an obvious one that a lot of people do every year, but it's something that families have fun doing. Try visiting a new place in a different state or a few towns over, make a road trip out of it. It's always easier to do these activities when they are closer to you, but you'll end up getting bored of the same thing every year. So go online, search for places away from you and make a day, or even a weekend out of it. It's more exciting when traveling somewhere you have never been, and you also have more time together as well.
Orchards: Pick fresh fruit like strawberries, cherries, and peaches this summer and create yummy desserts with them. Orchards usually price by weight and I'll tell you, the produce is tasty and affordable. Check online for what is in season for your state. Some places are also only open a few weeks during the summer, so be sure to check that as well. This is a favorite for me and my son. Another cool thing about orchards, are that they also have a store or shop on site with already made desserts, gift baskets, and other gifts for purchase.
Well, there you have it. Have fun with these activities, do some research, and find the activity that works best for you and your family. Please remember to stay hydrated, wear your sunscreen, and stay close together. I know that sounds super mom like, but hey, I'm a mom. Sun burns are no fun, dehydration is no fun, and getting lost is definitely not fun. So be safe, be prepared, and most importantly, have fun. Happy summer!!
list

Virginia Fuentes
Hello! I am a mom to a little boy, an avid reader, and a lover of all things that make myself and others happy. Writing is the best way to express my feelings on life, love, and anything I'm passionate about. Hope you enjoy!!
See all posts by Virginia Fuentes →