5 Things to Do This 2018 Holiday Season
The end of the year is near, but that doesn't mean that the fun is over!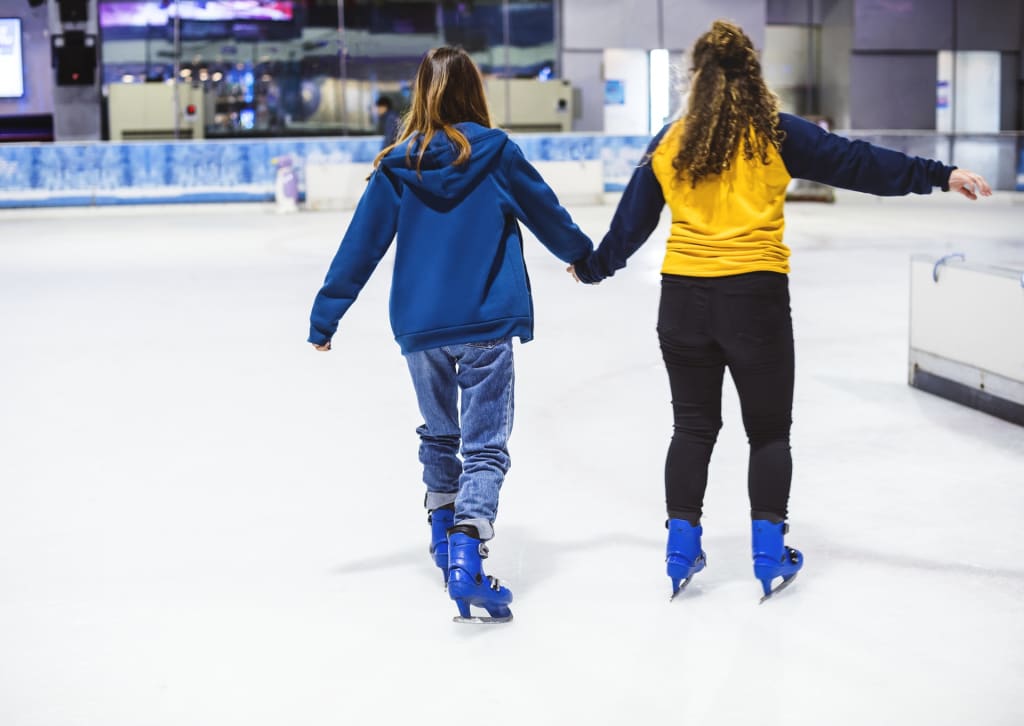 Can you believe it? Thanksgiving has come and gone and 2018 is nearly over. But, that doesn't mean that all the fun is over. December is one of the best months of the year. Both people and places are in festive moods and you can feel the excitement in the air. Many cities come alive with end-of-the-year winter activities. Whether you're looking for holiday treats to eat or for places to make sentimental holiday gifts, there is something for everyone.
Here are six things that you and your loved ones should do before 2018 comes to an end.
1. Play in the snow.
If you are one of the lucky ones that get to live where it snows, be sure to enjoy it. While snow can create a number of annoyances for people, we choose to see the positive sides of it. There is nothing better than starting a snowball fight with your loved ones or building your first igloo. You can also head up the mountains and shred some snow while skiing or snowboarding.
Remember to be cautious when you partake in these activities. The last thing that you want during the holiday season is to get hurt. The injury lawyers at Fowler Pickert Eisenmenger Norfleet warn that injuries tend to skyrocket during the holidays. Be extra aware of your surroundings during the winter, since it will be much wetter. Don't attempt tricks that are beyond your skill level and watch out for the little ones!
2. Volunteer
Tap into the giving spirit and donate some of your time this winter. Help out at a local animal shelter, food bank, or charity. Many families struggle to give their loved ones gifts or even put food on the table during the holidays. Volunteering for a few hours could help change that for many families. Get a few of your loved ones to go with you and make a day out of it. You'd be surprised by how fun it can be and how many great memories you can make from it.
If you are unable to get out of the house, try cleaning out your closet and find a few pieces to donate, or purchase a few canned and dry goods to contribute to the local food bank. Every little bit helps.
3. Go to a holiday fair.
In order to celebrate the holidays, many cities hold various holiday fairs. Try to find a local event that offers tasty holiday treats like hot chocolate, peppermint bark, snowman cookies, and much more. Attending these events are not only great ways to get in the holiday spirit, but they are also a great way to support local businesses.
Many small businesses and craftsmen create special products and offerings for the holidays. These make for great unique gifts that you might not be able to pick up in department stores. You can even pick up a little something for yourself. Don't worry, we won't tell anyone.
4. Go ice-skating.
No snow? No problem! Ice-skating is one of the best winter activities that you can do regardless of whether or not it snows. Round up your entire family and spend a day at the rink. Since ice-skating is a low impact activity, people of all ages can participate.
If you're worried about falling and getting injured, you can ask for stands that you can skate with that will hold you up and support you. This can help young kids and elderly on the ice. Just in case you do fall, click here to learn how a professional ice-skater says to fall.
Many cities offer outdoor skating rinks during the winter months. Do an online search to see if there are any in your city.
5. Cozy Night In
It's not winter without a few cozy nights in. There are a few ways that you can have an exciting night in. One of which are movie nights. Grab your favorite holiday flicks, some bowls of the best snacks, and settle into the couch for a few solid hours. Here are a few holiday films that we recommend: The Grinch, Elf, and Love Actually.
Chilly winter nights are also perfect for crafting. Make holiday decorations, personalized gifts for loved ones, or even a gingerbread house. (You can even pop on a movie and snack on it after!) Nights spent at home aren't bad if you spend them laughing, creating, and snacking with loved ones.
You can start winter traditions at any time. Don't be afraid to plan a few fun activities to do with your loved ones. They will thank you for it! We hope that you have an amazing end of the year and a great holiday season.