10 amazing things to do in Rocky Point, Puerto Penasco
Read about one of the most amazing places in Rocky Point, Mexico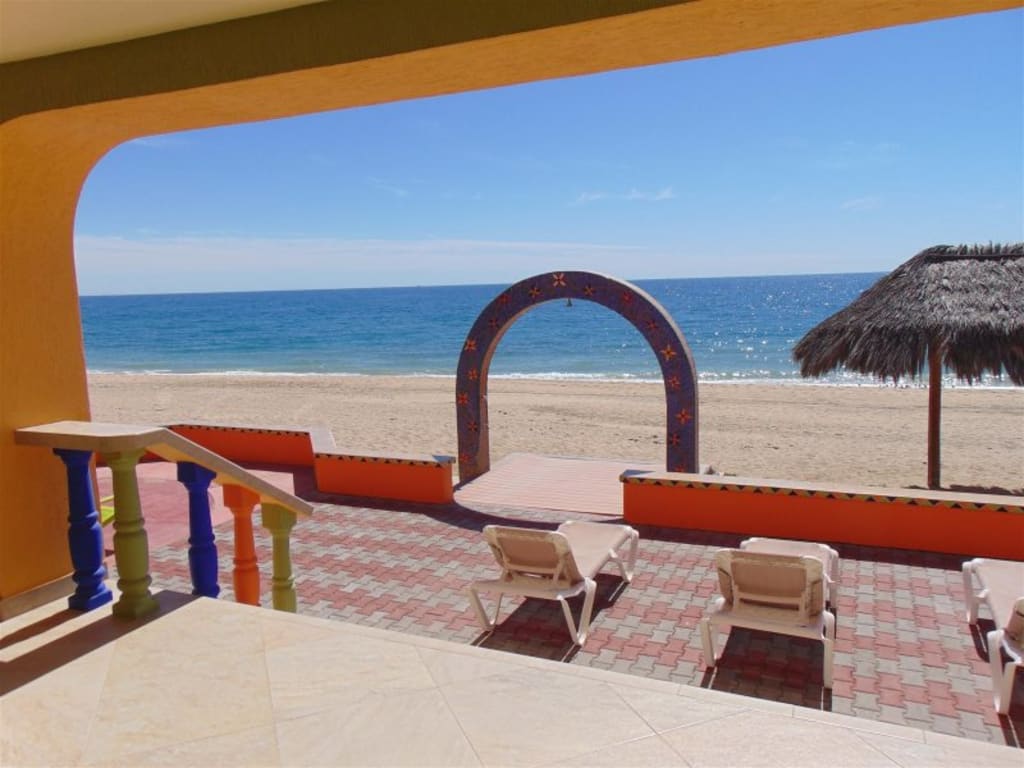 Villa Del Ensueño - Las Conchas Puerto Penasco Sonora
Puerto Penasco, commonly known as "Rocky Point" worldwide, is a famous resort town in the state of Sonora, Mexico. The place is wonderful and one of the most famous travel destinations. One of its names is "Arizona's Beach," which connects the renowned cities and the Arizona desert.
People worldwide choose Rocky Point for family reunions, bachelor parties, and destination weddings. If you are planning to visit this area, we have a list of things to make your trip interesting. One thing is to stay at Las Conchas beachfront homes and plan your journey forward.
Things to do in Rocky Point
1. Enjoy water sports
Have a knack for water activities? Rocky Point is surely your spot! You can find multiple water sports on various ocean sides. Swimming and surfing are common among every tourist. If you want something more exciting, try parasailing and jet skiing to make your trip memorable. Also, for families and children under six, you can try banana boating.
2. Stay in Las Conchas
Las Conchas is the eastern beachside of Puerto Penasco, famous for its beachfront homes. It is a favourite for playing at the beach, fishing, and swimming. The rentals provide a fantastic beach view during the day and a cool ocean breeze at night.
If you are visiting rocky point with family, a group of friends, or even your colleagues, staying at Las Conchas beachfront homes must be on your list. The beach view will help you unwind after a full day of enjoyment and wake you up fresh to welcome an exciting new day filled with adventures.
3. Zipline
Surf through the air at high speed and enjoy the beach air of Puerto Penasco with ziplining. It is a relatively new activity in Mexico but soon became popular after opening in 2017. The course contains 5 ziplines 150 ft. up from the ground. You will enjoy the thrilling speed of the air and a great view of beaches and mountains.
4. Riding Desert ATVs
Some people think rocky point is all about beaches and oceans. Little do they know that its desert area is equally mesmerizing. One way to explore the terrain of desert vastness is by riding ATVs. You can ride near the beautiful towns of Las Conchas, Cholla Bay, and a thrilling slop of Competition Hill. You can find desert ATVs spread across the city at affordable rental prices.
5. Scuba Diving
Scuba diving is another water activity, except that it takes you under the water. As Puerto Penasco is a beach area, there are multiple spots for scuba diving on the ocean. There are also the options of snorkelling that involves keeping on the surface and not reaching the water bed.
The top spots for scuba diving or snorkelling in Rocky Point are Cholla Bay, Bird Island, and Playa Mirador. You will go straight into clear, warm water and sea life!
6. Get a body massage
If you are staying in one of Rocky Point Vacation Rental Homes that offers ocean views, you will find many massage spas in the area. We highly recommend you get one under the warm beach sun. You will see masseuses serving people at the beach or even get one in your beach home. They will relieve your travel stress and help your body relax on the most beautiful beaches in the world.
7. Fishing
Rocky Point is surrounded by reefs and is an ideal fishing destination. You can find a wide variety of tasty fishes in this area and might also catch land-specific ones. in the Sea of Cortez, you can find red snapper, dorado, mackerel and many others. Many charters in different areas will take you on a guided fishing tour.
All you have to do is throw the hook in the ocean and wait to catch a fish. The fishing boat company will clean, scale, and bad your fish.
8. Taste the local cuisine
Puerto Penasco is home to some of the best cocktails, tequilas and wineries in the world. Their taste to local to the country. You won't find the bitter-sweet taste of these drinks anywhere in the world. You can also visit local restaurants and try amazing Mexican cuisine.
9. Sunset Cruise
Experience the sunset of a lifetime at Rocky Point beaches. This view looks extra exceptional from the ocean. You can see the striking yellow and orange hues of nature spread across the sky by getting on a sunset cruise.
Enjoying the sunset with glistening water and a chilling drink in your hand is something to invest in. you can also enjoy snacks during this 2-hours cruise. Once the sun sets, you will turn back to the city to find it all lighted up.
Summary
Puerto Penasco, or Rocky Point in Mexico, is home to some of the best beaches, deserts, and ocean-side resorts. Whether you go there with friends, family or on a business trip, you can enjoy these activities. You can do water sports, beach massage, and many other activities by staying in Rocky Point Vacation Rental Homes. You can contact Villa Del Ensueno for exceptional Las Conchas beachfront homes.
About the Creator
We are VnV Movers and offer the finest moving services, distant moving services, cheap moving services, residential and commercial moving services in the cities of Ontario like Oshawa, Oakville, and Mississauga. We take full responsibility.
Reader insights
Be the first to share your insights about this piece.
Add your insights