Why Remote Learning is Good for Students During Pandemic
Learning skills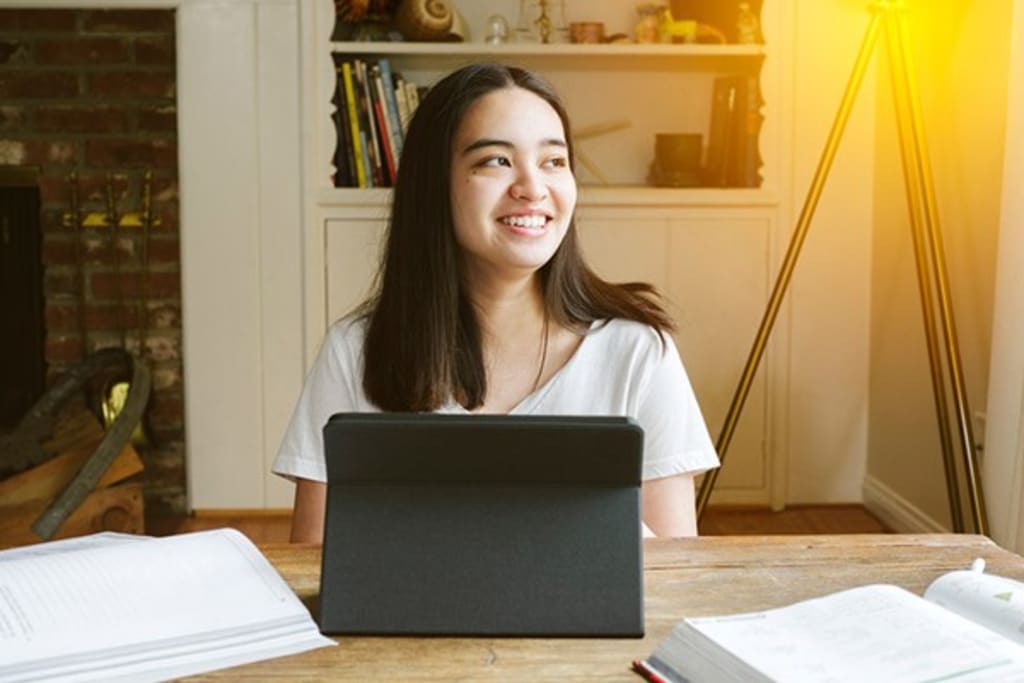 Featured image
The world hasn't faced a situation like the Coronavirus in living memory. The outbreak of the virus has lead people to become home-bound, limiting interactions with the outside world.
The virus and resulting social distancing have affected the students in schools, colleges, and universities around the globe. Schools have been shut down, and international students flew back to their hometowns as the situations worsened around the world.
Thankfully, we are living in a time of technological advancements that have helped us remain in touch with the world through calls, video conferencing, and other similar technologies. In every field of life, technology is being used to do work while maintaining social distancing. Offices are using telework, businesses are using no-contact deliveries, transportation is using driver-less automatic vehicles, companies are using Digital Marketing instead of traditional marketing, and so on.
In the same manner, education has also shifted to digital platforms. Institutes around the globe are working hard to develop and launch online portals to help the students with educational material and seamless communication between the teachers and the students.
The corona virus situation has also lead to multiple advantages in terms of remote learning. Continue reading the article to know more about why is it a blessing in disguise:
1. Resource Optimization
Several apps and online portals are used to reduce the gap between students and teachers in distant learning. Although the decision of remote learning wasn't by choice, it is proving to be beneficial in various ways.
Remote learning is enabling the optimization of the resources used in regular everyday education practices. Resources such as udemy and khan academy are great platforms for students to learn and become future business leaders. Students can also easily apply their skills on different freelancing platforms to earn money. Some of the best online earning websites in pakistan are mentioned in a detailed Guide here. Through remote learning, they can still access the same education while cutting their expense.
While learning from home, students are also able to save a lot of time as well that would have been spent on traveling.
While studying from home, students can get a lot more done in the same time duration.
Some visible advantages of distance learning are mentioned below:
• Energy saving
• Time-saving
• Fuel-saving
2. Cost-Effective
Distance learning requires the students to have the appropriate technology to stay connected during lectures, including laptops and other Wi-Fi enabled devices along with high-speed internet.
This can be a problem for multiple people, however distant learning is still comparatively cost-effective than the standard mode of education. Remote learning is helping people save a lot of money. It is enabling people to access education at a much lower and affordable cost.
Although there is still a lack of advanced portals, with a little more effort and time, schools can establish online portals to keep every student connected online to have easy access to all the study material.
3. Better Concentration
A lot of students have confessed to being more focused during distant learning than regular school. The students claim that there are a lot of distractions and hurdles while sitting in a crowded class full of students. Distractions can lower productivity while, in comparison, distance learning keeps them much more focused.
When the student knows they have to attend a lecture online, they are comparatively much more focused, and the distractions are least likely to interfere. According to an eight-grader, just after she has started learning online, she feels more relaxed and can complete her work at her own time without any stress, unlike in the normal routine.
Not only is the concentration better in distance learning, but the students can also complete the tasks at their own pace without any external pressure of time, as seen in the conventional method of studies.