What are SEPA Instant Payments, and How Do They Work?
The SEPA Credit Transfer scheme allows for almost-instant transfers to third-party accounts within the Eurozone.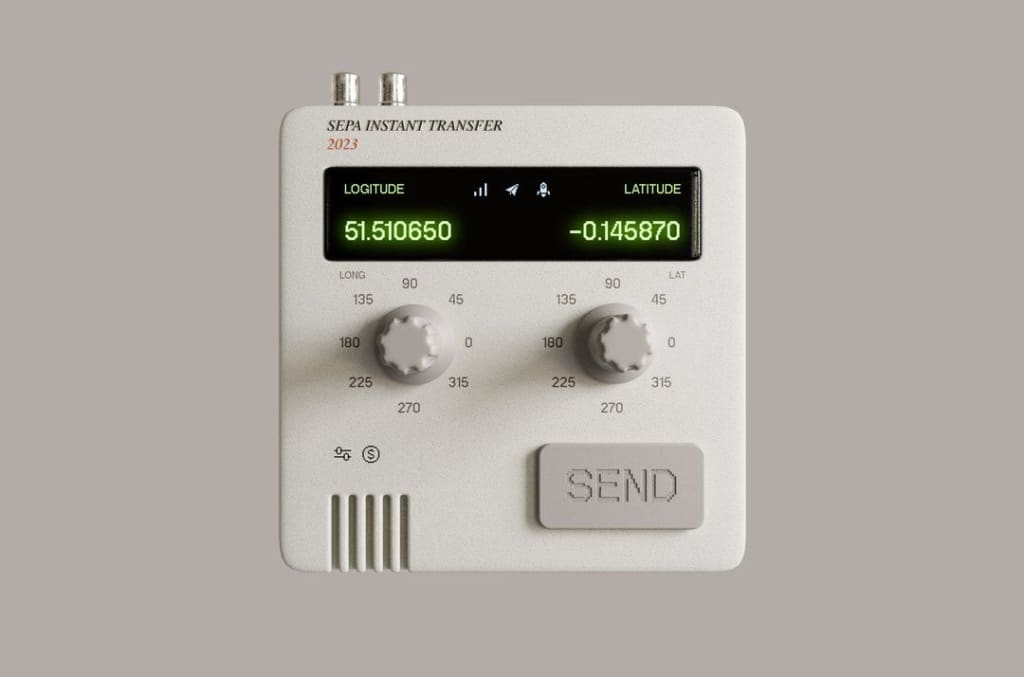 The SEPA Credit Transfer scheme allows for almost-instant transfers to third-party accounts within the Eurozone. A transfer usually takes under 5 seconds but can take 20 in rare circumstances. The SEPA system works like a traditional bank transfer, but without the delays.
When a financial institution in the EU receives a SEPA payment request, the system recognises it as a SEPA transfer and processes it immediately, regardless of day and time.
However, there are conditions required for making a SEPA instant transfer:
Payments can only be sent to euro-denominated accounts
The maximum amount of the transfer is 100 000 EUR
Both the payee and the recipient should have banks that are participants in the instant SEPA scheme.
How Does SEPA Instant Transfer Work?
Banks usually process credit transfers in batches, meaning that you can send a payment to your bank at any time during the day. Banks typically group these transactions into a "big batch" and then will send them to the clearing and settlement department at the end of the business day.
SEPA instant payments are processed on a payment-by-payment basis. Payment Service Providers recognize transfers that are SEPA instant transactions and process them in real time.
Why Was SEPA Instant Created?
Prior to SEPA, the traditional banking system could take days to clear cross-border transactions, even within the EU, and they often came with large fees.
Another problem specifically for B2B transactions was that many countries used different systems, with some being more advanced. Countries such as Germany and Norway created their own payment solutions that were not perfectly compatible with other nations. This led to a slowdown in cross-border payments and a fragmented banking system - not a great advertisement for a single currency region.
The SEPA Instant Transfer scheme was created to address this problem, allowing individuals and businesses to use it for quick and easy transfers within the Single Euro Payments Area. There are 36 countries and territories which can be reached via SEPA instant transfers.
SEPA Instant and Its Impact on Payments
The SEPA system was created to tap into the advancements in payments technology created by the increased digitalization of financial infrastructure. Developments such as e-money wallets have shown people that they can demand faster cross-border payments and the banking sector has had to play catch up.
Recent data has shown that 2272 payment service providers (representing 56% of European PSPs) have already joined the SEPA scheme. This development has been welcomed both by individuals and businesses and shows a clear path ahead for future development and growth.
Why Use SEPA for B2B Transactions?
The maximum transaction amount of €100,000 is a suitable level for most small and medium sized operations and the instant transfer element makes it easy to make multiple smaller transactions if necessary.
Speed
Traditional transfers can take up to 3 days to arrive, but with SEPA Instant, over 99% of transactions are completed in less than five seconds. This would remove the possibility of a manufacturer waiting three days before commencing work orders, for example.
Flexibility
SEPA Instant Transfer can be done with different payment options: credit transfer, direct debit, or a payment card. They also work with different clearing structures.
Availability
Instant payments need to be executed in real-time, but they also need to be accessible on a 24/7 basis. This provides a constant availability of payment systems to access instant payments outside regular business hours across a calendar year. This helps especially for companies that work extended hours such as night shifts or weekend work.
The benefits of SEPA transfers are among the reasons online Payment Service Providers are becoming the "new normal" since business do not want to go back to a 3-day transfer, which is only available on a 9am to 5pm basis.
How Can Payset Help with Your SEPA Instant Transfers
Payset is UK-based payment service provider that can process SEPA instant transfers for its customers. Payset clients are able to send international Euro transfers within the EU using SEPA instant as if they were local payments. (It is also possible to send local transfers in the UK, US, and Canada).
Payset also provides access to numerous other payment networks, including, SWIFT, CHAPS, ACH, Faster Payments, and EFT.
Payset also offers additional services for businesses, such as multi-currency accounts and currency exchange.
About the Creator
Founded in 2020 by MrkarthikKN has come a long way from its beginnings in Global. When MrkarthikKN first started out, Blog passion for - Electronic Products and Info" drove them to job,
Reader insights
Be the first to share your insights about this piece.
Add your insights